Pacific Northwest Sculptors and Northwest Stone Sculptors Association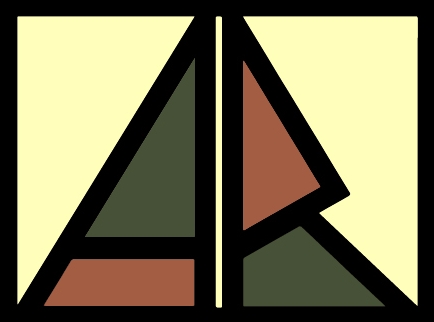 Group Show at ArtReach Gallery
October 12th – 15th, 2019
Show Hours: To be determined
Opening Reception: Date/Time to be confirmed

This 4-day show coincides with the International Sculptor Center's 2019 Conference at the Portland Art Museum. The conference anticipates 300-350 attendees. Our event will be open to the public. ArtReach Gallery is conveniently located across the street from the Museum. The walls of the gallery will feature paintings by Keith Wilson "Empathy and Abstraction." An additional exhibit will feature ceramics by Ben Sams.

DESCRIPTION: All sculpture is material in real space. Volume is contained. Space is infinite and although invisible, can be perceptually felt, manipulated, and formed like any other material. "Making Space" brings viewers' attention to the unseen element and will feature works that use space imaginatively.

LIMITATIONS AND CONSIDERATIONS: ArtReach Gallery is in the lower level of the First Congregational UCC. It is a well-lit facility with carpet in the larger gallery and cork floor in the smaller. Gallery lighting focuses primarily on the walls. There is some direct lighting for pieces displayed on the floor. The entry is a double door with ramp. An ADA accessible elevator is available to avoid the 6-8 steps.There are no partitions. We are limited to freestanding pieces. We will have approximately 50 pedestals. Some accommodations can be made for small objects in display cases. No display cases are provided by the venue. A few power outlets are located in the floor and baseboards of the walls.

ELIGIBILITY: Active members of PNWS and NWSSA only.

SALES: Items must be for sale. The commission is 30% (25% ArtReach Gallery - 5% split PNWS and NWSSA)

ENTRY FEE: None

PARTICIPATION: This is an all-volunteer effort. Everyone participating in the show will dedicate some time to specific tasks on site or remotely, including social media promotion, gallery sitting, load in/out, setup, take down…

DATES:
Entry Deadline August 17 – 11:59pm PST
Notification September 1
Deliver work October 11 – Details to come
Show dates October 12-15
Reception Saturday, October 12, 1-4 pm
Takedown After close of the show October 15

ENTRY REQUIREMENTS: Sculptures must pose no risk of injury to the public (i.e. sharp edges, moving parts that could injure someone, flammable materials). Works in this exhibition may be touched by the public and must be safe, stable and durable.

SIZE: The gallery has a double wide exterior door. If the piece cannot easily go down the stairs, it must fit into a standard ADA accessible elevator (about 30" wide gate). Anything over 100 lbs. must be installed by the sculptor.

JURY: Submissions will be juried by a team representing PNWS, NWSSA and ArtReach Gallery.

PROMOTION: We are currently working with the ISC to get as much visibility for the show as possible through the convention. We will do some additional social media promotion. The gallery provides some internal promotion.

INSURANCE: Art will be insured while on premises through NWSSA.

HOW TO ENTER: Entries are limited to 2 per artist. Images submitted must be .jpg format and a minimum of 1400 pixels in the shortest dimension. Max file size is 5MB. One image per item submitted. File naming format: Lastname_Title-of-piece.jpg

Click Here to Enter!