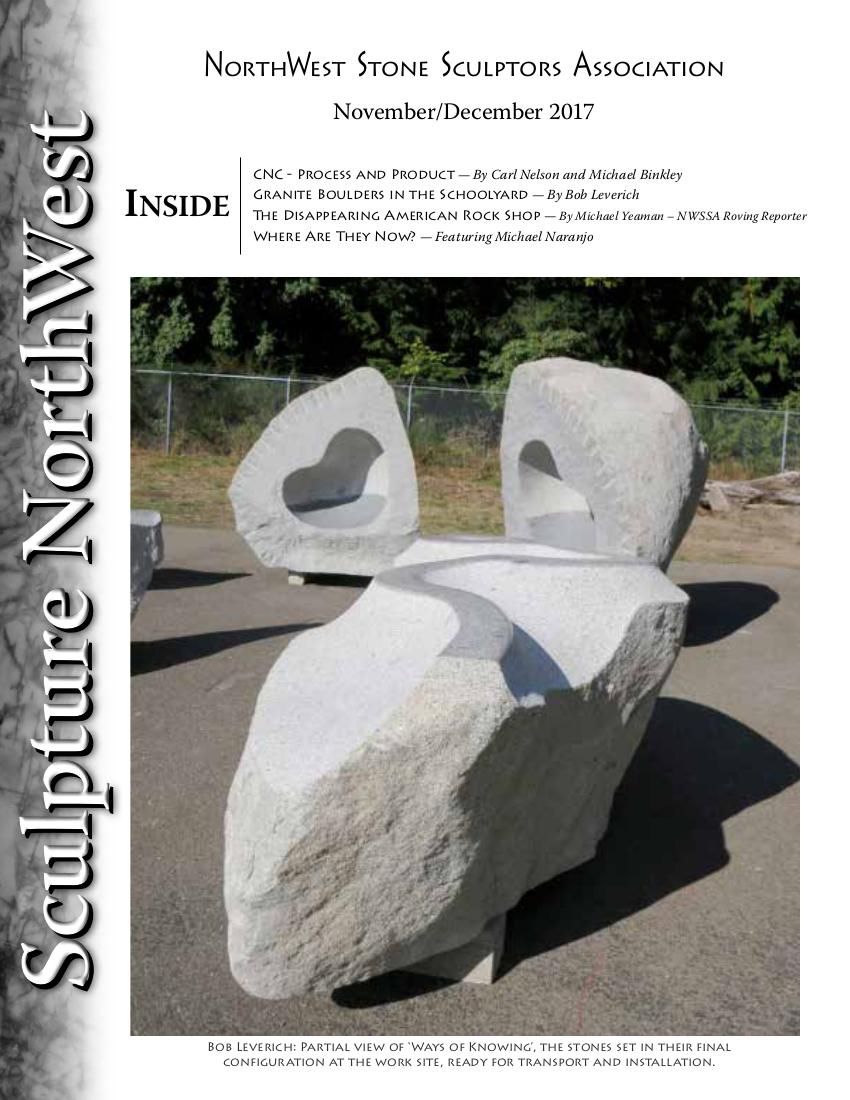 Inside:
CNC Process and Product by Carl Nelson and Michael Binkley

Granite Boulders in the Schoolyard by Bob Leverich

The Disappearing American Rock Shop by Michael Yeaman - roving reporter

Where Are They Now? Michael Naranjo
**Members: Until the next issue is out, to view or download the Nov-Dec 2017 issue of Sculpture NorthWest, login with your memberID and then click on this link: Sculpture NorthWest
For non-members; this issue will be available for viewing when next issue is published. Sign-up and become a member to get the latest journal right away.