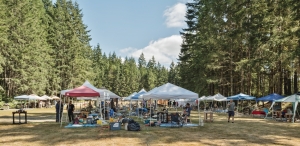 35th Annual International Stone Carving Symposium at Pilgrim Firs Camp, Port Orchard, WA July 8th-16th 2023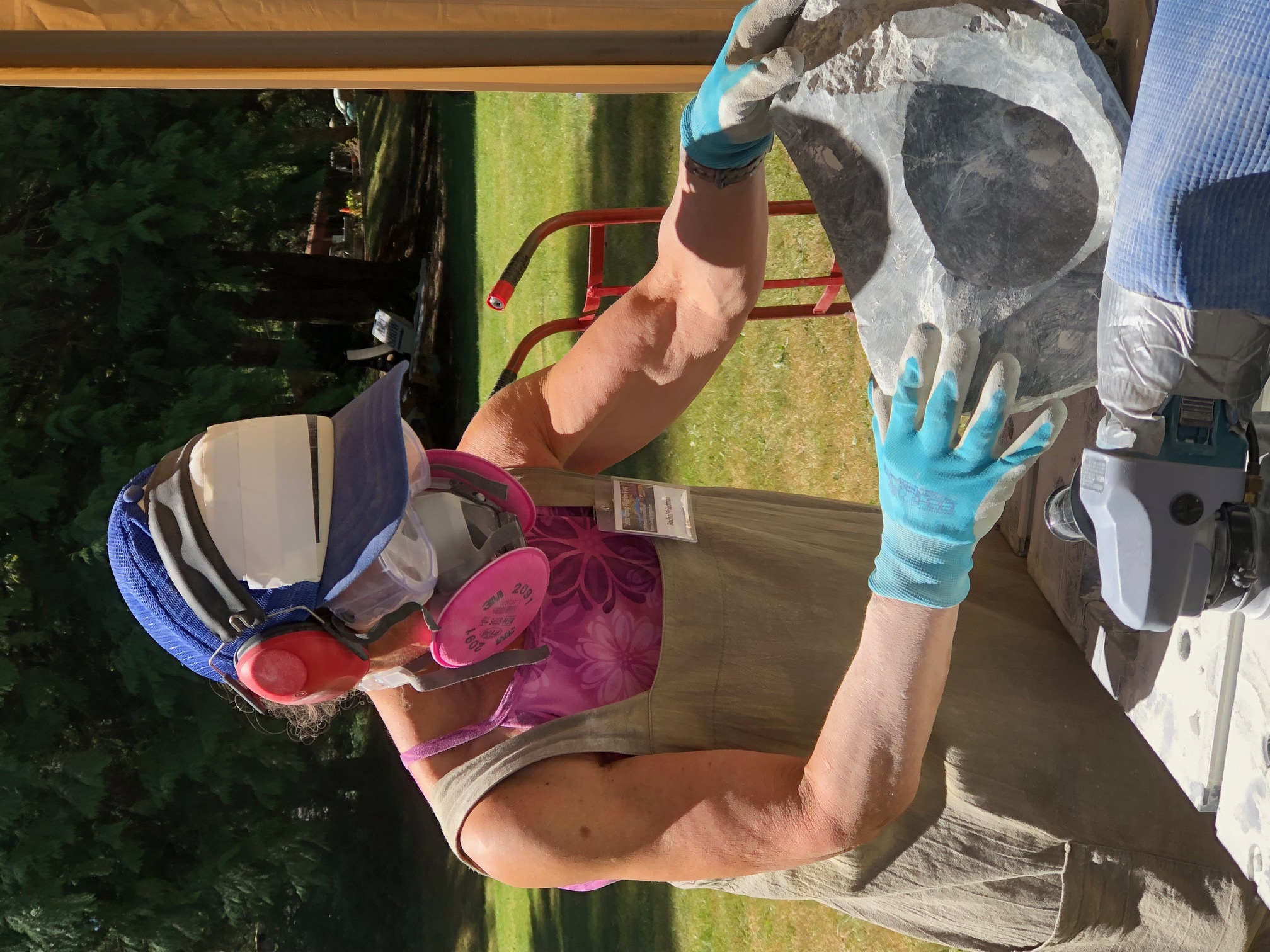 Early Bird Registration - Save $100 on Full Time Member Registration Through May 31st

Artists & Workshops: Relief Carving – James Horan (Ireland), Elegance in Jade – Deborah Wilson (Canada), Big and Tiny Heavy Cutting and Intricate Detail – Tom Small (Friday Harbor, WA), May the Circle be Unbroken – Ruth Mueseler (Bellingham, WA), and Beginning/Intermediate Stone Sculpture in the DOJO with Tamara Buchanan (Lopez Island, WA)
The Symposium
We invite you to join us at Camp Pilgrim Firs for up to eight full days of playing with stone, communing with nature and enjoying the camaraderie of fellow stone enthusiasts. Bring yourself, your creative energy, your tools, and a favorite rock (or four!)
If you're new to this whole thing and don't have stone or tools, we have the Dojo set up for beginners with everything you need to start.
This event will run from July 8-16, 2023 in Port Orchard, WA. We look forward to seeing you there!
---
Guest Artists and Workshops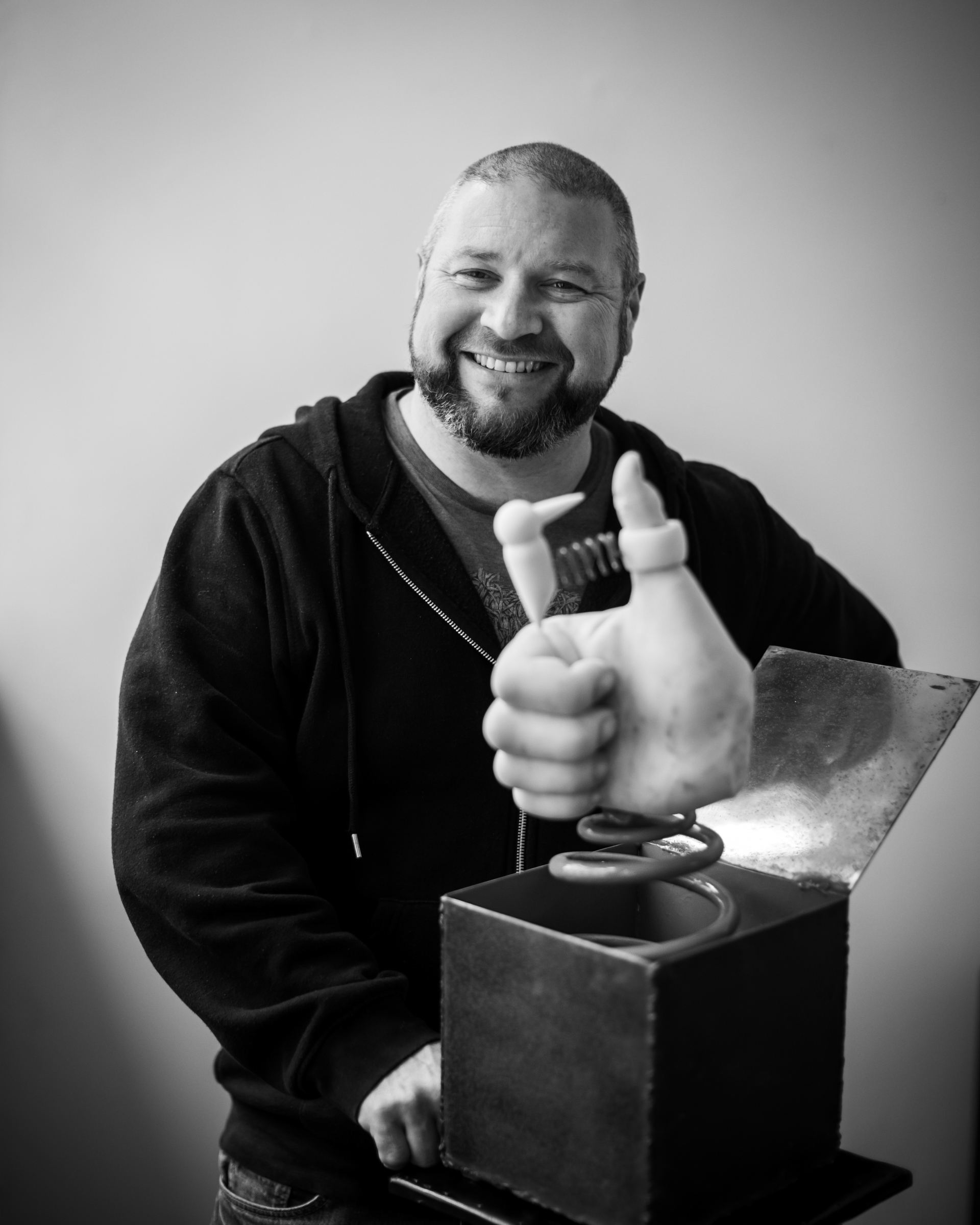 Relief Carving – James Horan
Back from Ireland for a second round as our Guest Artist is James Horan. Mainly working in Italian Marble and Irish Limestone, James creates expressive figurative sculpture with a strong sense of humour and humanity. Each sculpture is unique, and hand carved with no editions or reproductions. His sculpture is represented in private collections around the world. and is regularly on exhibition throughout Ireland.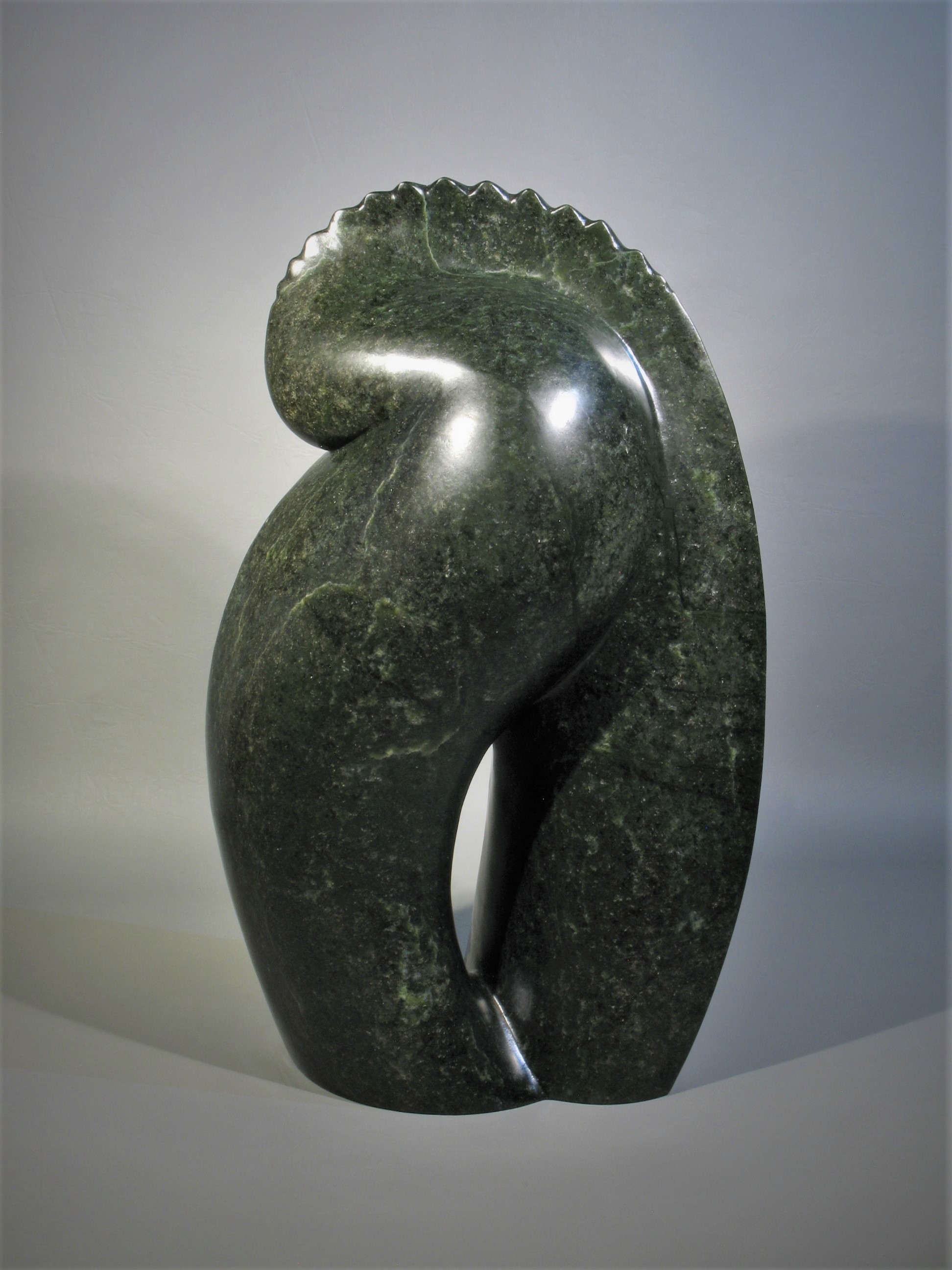 Elegance in Jade - Deborah Wilson
Acclaimed contemporary jade and granite sculptor will be offering a workshop in jade. Her work reflects her love for organic forms and her ongoing interest in utilizing the characteristics that define this "stone of heaven." A good selection of precut Canadian and US jades will be for sale to create small scale sculpture and pendants. Class limit is 10 people, so register early and watch your registration confirmation for details.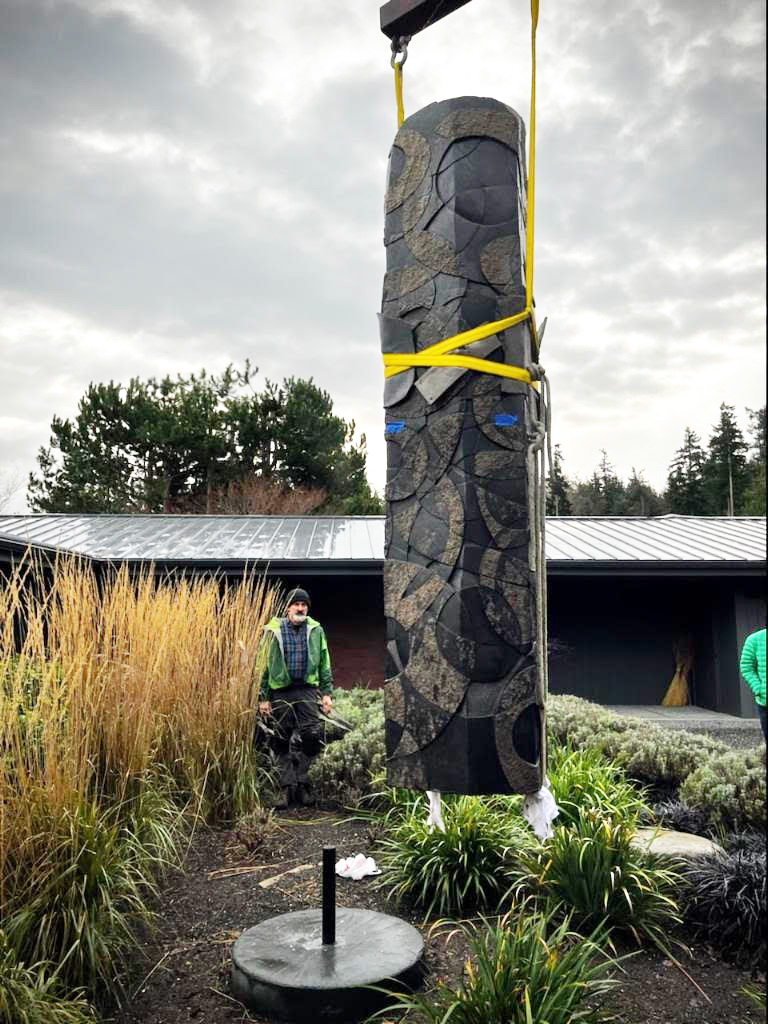 Big and Tiny: Heavy Cutting and Intricate Detail – Tom Small
Hailing from one of the mountaintops on San Juan Island, Tom Small has been working in both monumental scale and small scale for his professional works in basalt, granite, cedar, bronze and glass. During the week, he'll be demonstrating techniques on a large piece of either basalt or granite and musing on the juxtaposition of scale and his signature meanderings of stone noodling. Tom's work can be found in private collections and public art installations across the Pacific Northwest.

May the Circle Be Unbroken – Ruth Mueseler
An experimental intuitive carving circle, this workshop creates space for the possibility of a tribal community experience and the quiet inner work that can come from the language of stone. Ruth is a conglomerate of art education teacher, silversmith, art foundry worker and 29 year stone carving veteran. Her heartfelt work ranges from miniature to monumental.
Beginning Stone Sculpture in the Dojo - Tamara Buchanan
The Dojo is a large communal workspace that includes our extensive NWSSA tool library and dedicated instructors to guide those of you who are new to this whole carving thing or are looking to expand your skillset into power tool use. Our Beginners Workshop headed by Tamara Buchanan, provides space, stone and instruction on carving and safe hand tool usage. Tamara has been sculpting for over 35 years and her work has won several awards. She loves sharing the process of carving. A first this year, we will have a Dojo Power Tools area for a dedicated workshop on Intermediate Power Tools.
Click here to learn more about participating as a beginner at our symposium

Accommodations:
Pilgrim Firs Camp and Conference Center includes 120 wooded acres of which 40 have been developed with cabins, lodges and outdoor recreation areas

connected by walking paths through the forested grounds

for guest use. It includes a large feild, a lake with canoeing and kayaking, two campfire areas and a floating dock for swimming. It is located 3 miles from the City of Port Orchard and about an hour and a half drive or relaxing ferry ride from downtown Seattle.
The Camp has a lodge with a shared common area, kitchen area and bathrooms; it features multiple dorm-style rooms that sleep 1-3 people each. There are also 11 duplex-style cabins with private decks that sleep 3 per side. For those who like to commune more closely with nature, limited space is available for tents or trailers.
Breakfast, lunch and dinner are served in Madson Lodge, which also our venue for evening presentations. As weather allows, dining and presentation may take place outdoors.

Financial Aid:

Thanks to our generous members and the Thursday Auction, funds are available for both work-study positions and scholarships. For information, contact Cyra Jane, Symposium Director,

This email address is being protected from spambots. You need JavaScript enabled to view it.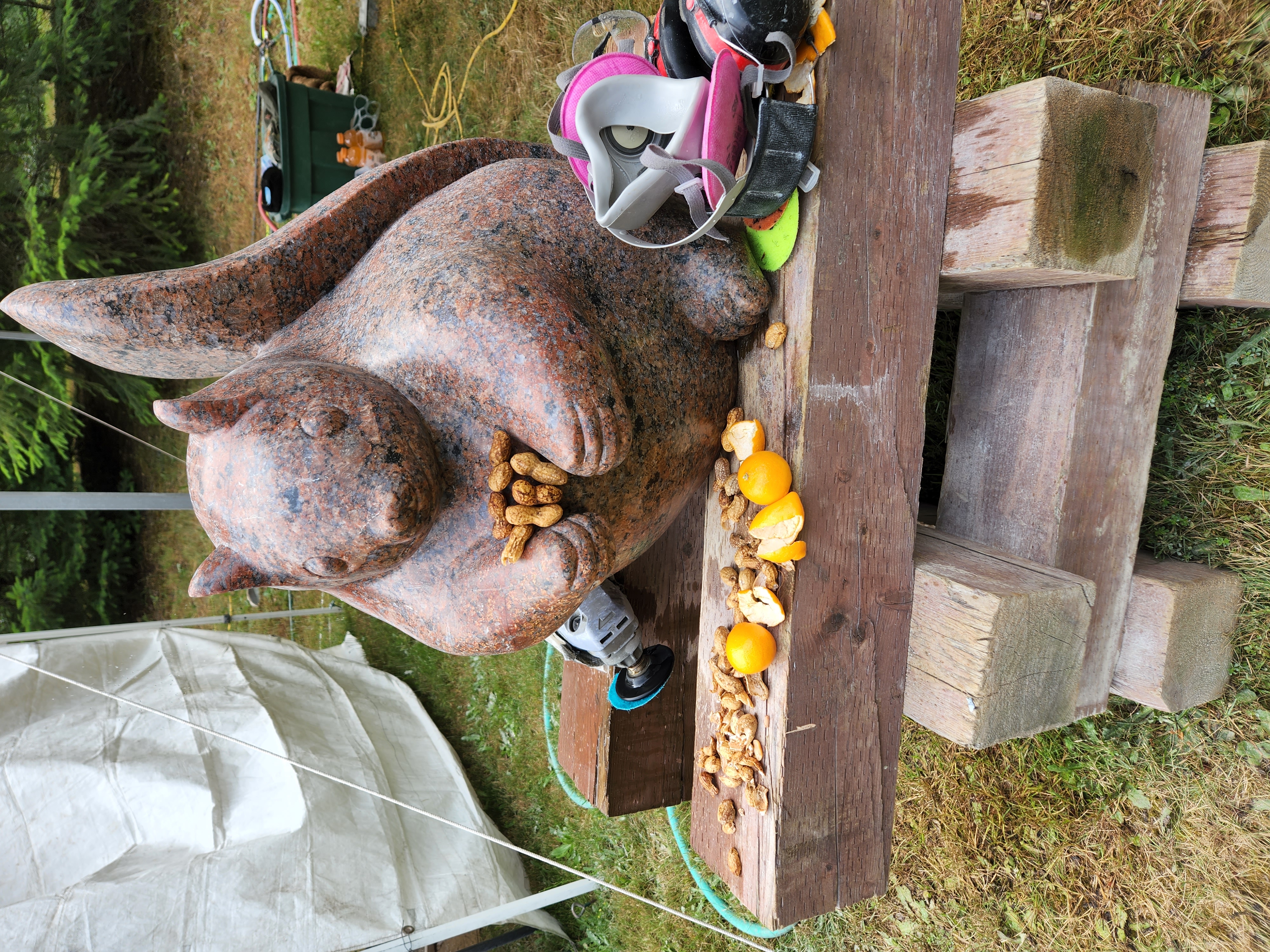 Sculpture Walk on the Meadow Saturday, July 15th
Our outdoor art gallery is the perfect opportunity to show your work in a supportive and appreciative environment. We encourage everyone to bring up to 2 finished pieces to display and to invite your friends! Bring pedestals if you have them. Additional smaller items are welcome too. NWSSA takes a 20% commission.

Events
General Assembly and BOD Meeting Wednesday
Live Scholarship Auction with our auctioneer Al Mangold Thursday
Dance Party! Friday
Sculpture Show Saturday
| | | |
| --- | --- | --- |
| Registration Rates | Member | Non-Member |
| Full Time, Lodge/Cabin | $1,095 * | $1,195 |
| Full Time, Tent/Camper | $ 950 * | $1,100 |
| Day Rate, Lodge | $190 per day | $200 per day |
| Day Rate, Tent/Camper | $160 per day | $170 per day |
Our Vendors
Neolithic Stone
– If you have specific stone requests, please contact Randy ahead of time at www.neolithicstone.com 604-736-5201
Bronzestone
– Various sizes of polished granite bases. www.bronzestonebases.com
Braxton Bragg
– A selection of tools and accessories for cutting hard stone
Richard Secrist
– Rejuvenating deep tissue massage, providing 60, 90, and 2hr massages throughout the week.
Georgia Peterson
– Restore alignment and health to stressed muscles.
Download Our Brochure
Register By Mail: Download the Form
Special Thanks
Marenakos, 4Culture, Washington State Department of Commerce, Star Rentals and the staff at Pilgrim Firs.
Our Symposium Location
Pilgrim Firs Camp and Conference Center is located at 3318 SW Lake Flora Rd, Port Orchard, WA 98367