Women's Hand Carving Workshop June 5th - 7th, 2020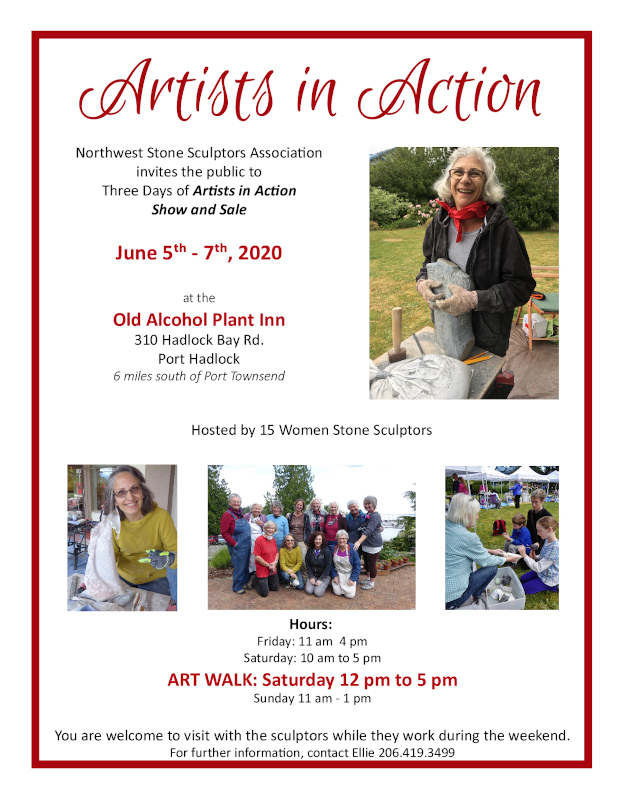 Dear Women Carvers:
We have made the difficult to decision to cancel the Women's Hand Carving Retreat that was set for June 5th, 6th and 7th, 2020.
While in some ways the COVID-19 situation appears to be improving in recent days and cancelling the event is regretted, the risk is too great so early on in Phase II of the Governor's plan.
Don't worry if you already reserved a room for the event. The event coordinator (Bethany Smith) will cancel them. Your card will not have been charged.
AND….I would like to invite you all to a "Virtual Happy Hour" on Friday eve at 5:00 on the 5th to connect, say hi to each other, talk about what we have been working on and be able to show your recent work to the group. Sadly, we will have to bring your own snacks and drinks……Please email me and let me know if you would like to try this alternative way to connect and celebrate women artists together. I will send a ZOOM invite to those who RSVP so I will need your email address as well as your interest.
Please call me or email me if you have questions.
I can also walk you through the ZOOM process if you need help with that.
I will miss seeing you all in person, and hope we can connect with Zoom
I look forward to sharing our work, and ideas!
Warmly,
Ellie
206-419-3499
This email address is being protected from spambots. You need JavaScript enabled to view it.