We got two answers to our mystery woman question in the last trivia question.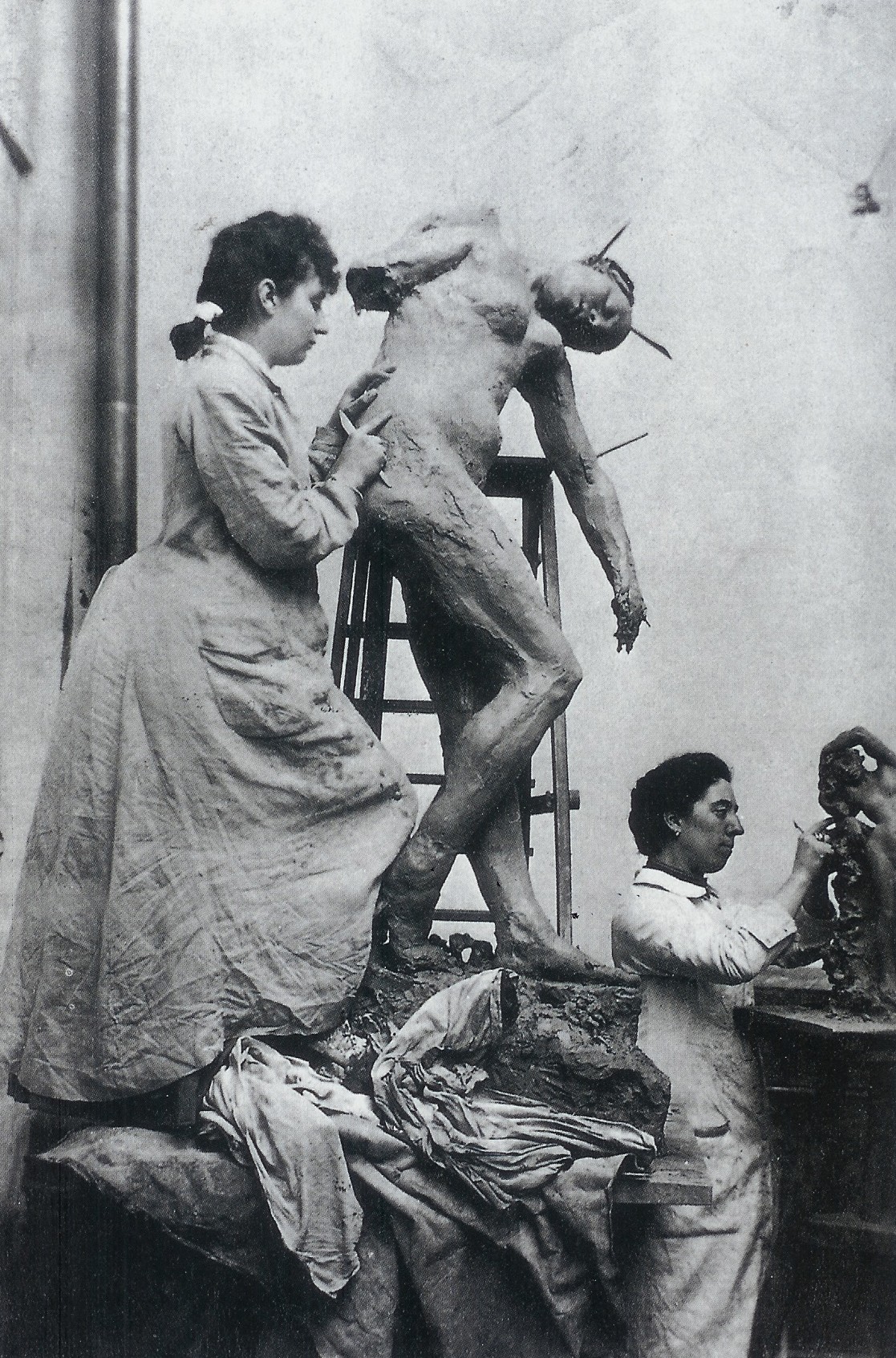 Q: Can you name the standing woman and the sculpture she is working on?
A: From Frederic Chevarin:
The photo about Camille Claudel has been taken in 1887; the other lady is called Jessie Lipscomb. She was an English artist, friend to Claudel for some time. They collaborated to produce a few sculptures.
http://en.wikipedia.org/wiki/Jessie_Lipscomb
To be honest, it was easy for me to respond to the question as I have a book about Camille Claudel in French called "Camille Claudel Sa vie" by Odile Ayral-Clause Published by Bibliotheque Hazan. And I recognized the picture straight away. 100% luck ... I bought the book at the Rodin Museum, in Paris. There is a good few pages about her and Camille.

A: From Tracy Powel:
Isn't that Jessie Lipscomb? Close friend of Camille, from England, worked with her in Rodin's studio in late 1880s. Don't know what she was working on.
I guess I am just a nerd. I read a lot, and collect books on my favorite subjects, and never quit studying. It took me a while to find the specific reference to Ms. Lipscomb, I wasn't sure of the spelling and had to verify it, and got distracted by rereading a lot of other stuff about Rodin and Claudel. It's possible that she is working on a portrait bust she did of Camille during that period, but I can't tell from the picture.
Click here to Read More about Jessie and Auguste and Camille in an article by Chip Cooper of coopertoons.com