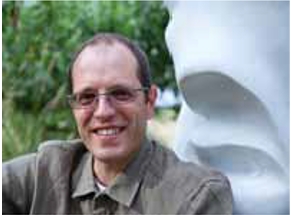 FOUND ON FACEBOOK: Frederic Chevarin
Frederic was born in 1971 in France and moved to England in 1998 after graduating from the ESITC School of Engineering in Caen. Although he is trained as a Civil Engineer, he turned to sculpture during a stay in Italy where he approached marble, and has been carving ever since.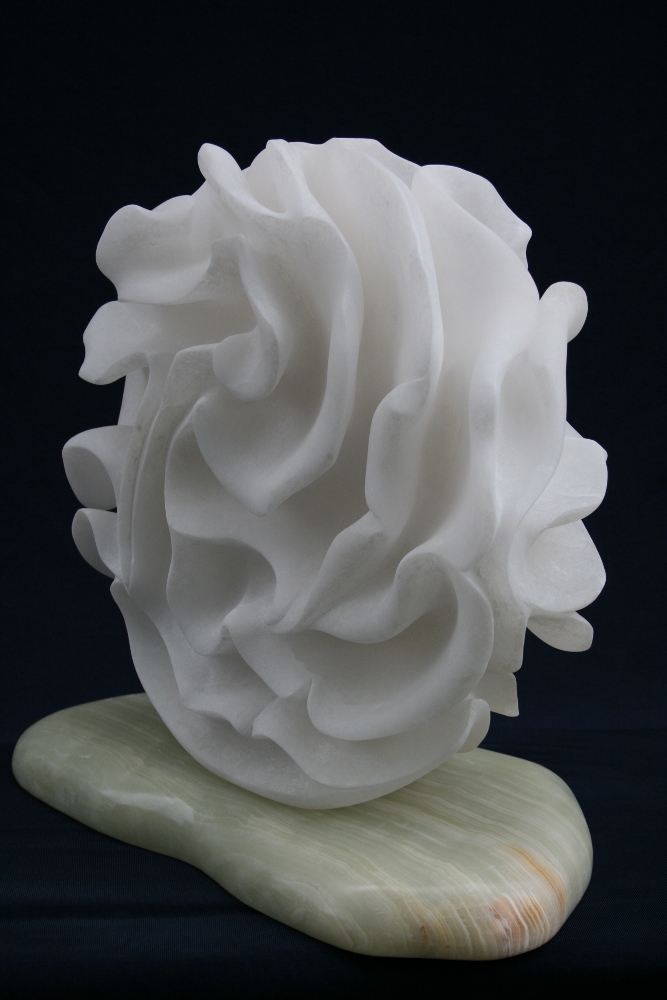 Frederic's artistic research is about finding happiness and hope by carving ideas inspired by nature. His sculpture is indeed the testimony of a personal research, and that research is about the meaning of being and feeling. Searching for an answer can lift the spirit up and bring light to solid matter, and in the same way his sculptures emerge in light from the shapeless matter.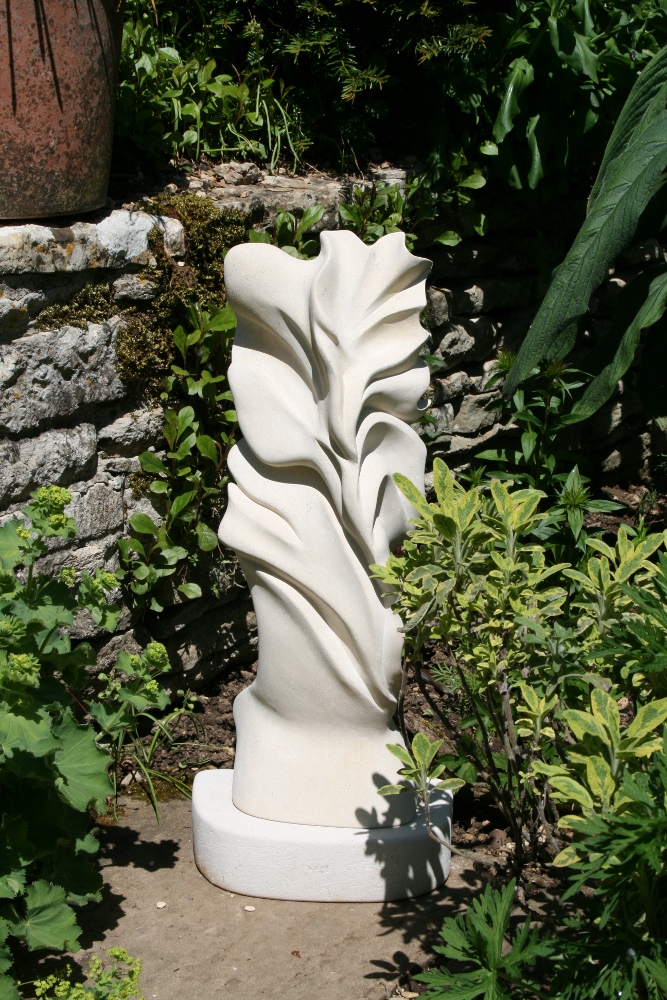 At the beginning, the inspiration is matured from a precise idea to a model in clay. The clay is transposed into a block of alabaster. By the carving process, the alabaster becomes a flowing movement.
The lightness of the artwork becomes pure light thanks to the incredible translucency of the material and his "carving thin" technique. This very last metamorphosis allows his sculptures to distance themselves from technique, machines, hard work, materials and the carving experience, only to focus on the effect of light.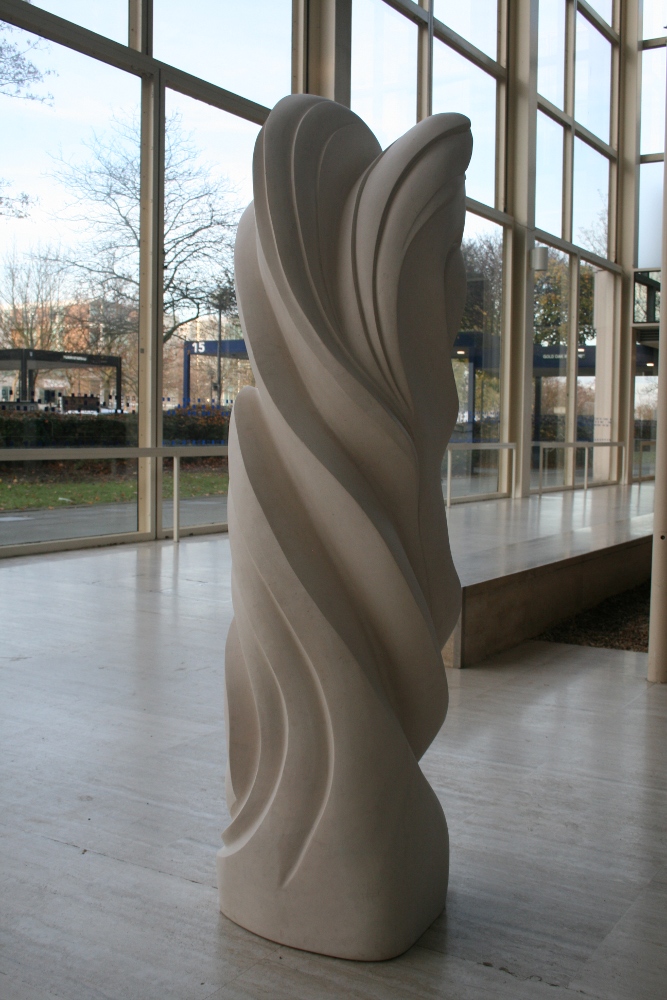 Very rarely, stones are treated so dramatically that they become light. But it is only by completing these successive transformations that the alabaster boulders become messengers which convey ideas about hope and happiness. Hoping for a better life and searching for happiness are the most fundamental ideas humankind wants to find and search for.
How does Frederic feel about being a sculptor? "This is my life, my work, my passion and my utter desire to share this fantastic discovery, showing how much I love stone, going to the limits of the material, wrestling with the fear of breaking, because it is worth the risk, leaving the comfort zone to lead an artistic experience to the edge.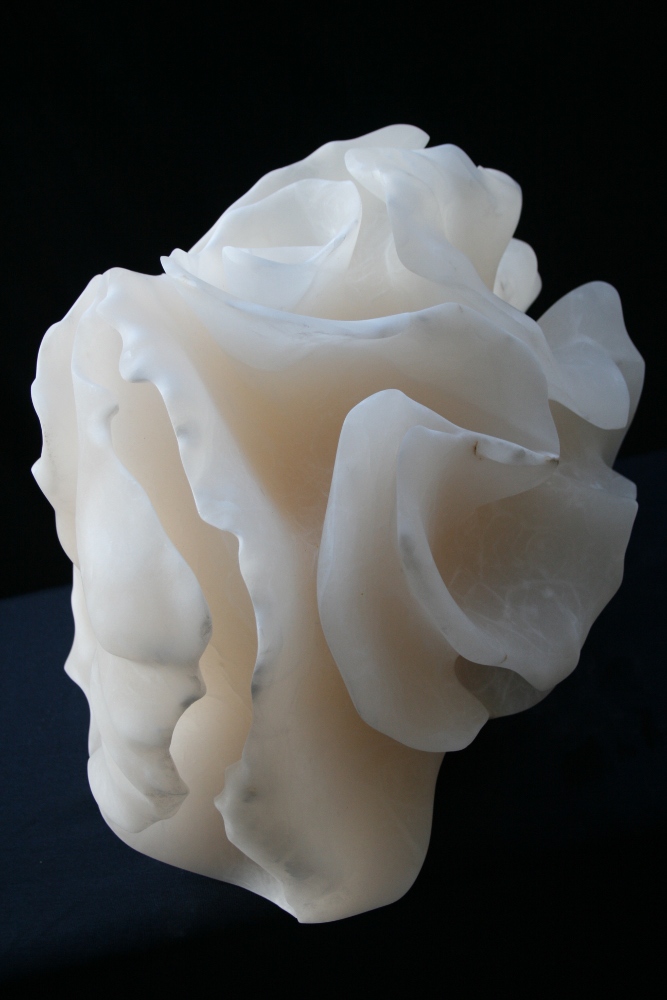 A block of alabaster doesn't give away its secret easily, but during the carving process, something extraordinary happens when the sun's light shines through alabaster. What a discovery and a fairy tale. Stone becomes light itself and there is no need to explain, conceptualize or demonstrate anything.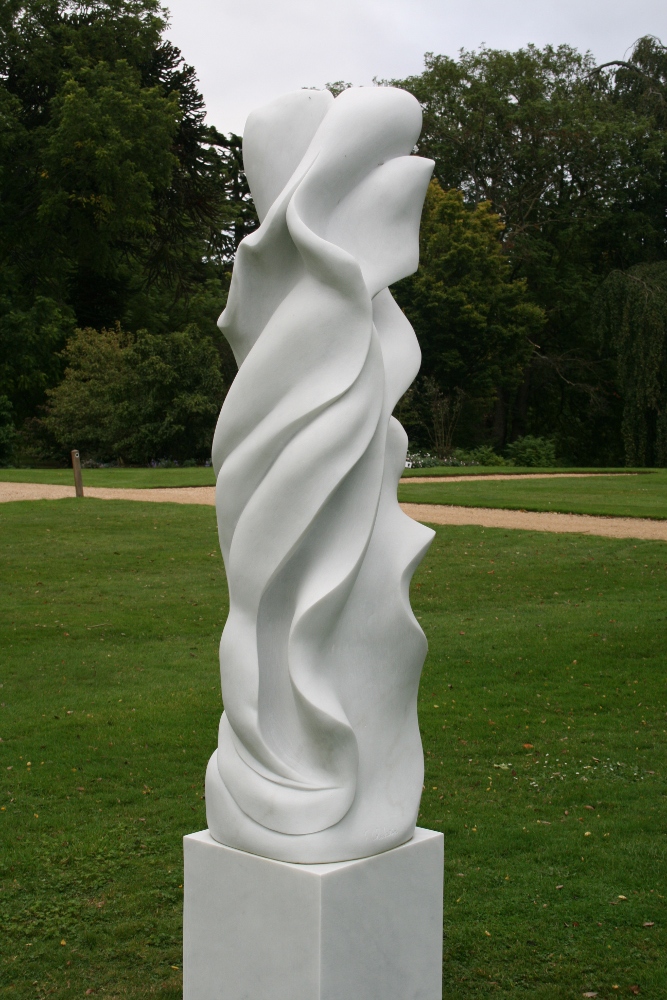 It is not about tools or machines, stone, technical abilities or strength of the mind, it is about living a passion, keeping the soul eager to progress, searching for one's feelings to go upwards, to lead a true life without compromising the inner self."
For more information about Frederic Chevarin go to his websites: http://www.frederic-chevarin.com http://stone-sculpture-fine-art. blogspot... http://www.youtube.com/watch?v=2WmLONmdd2s