Alexandra Morosco reflects on Limestone: Keeper of the ancestors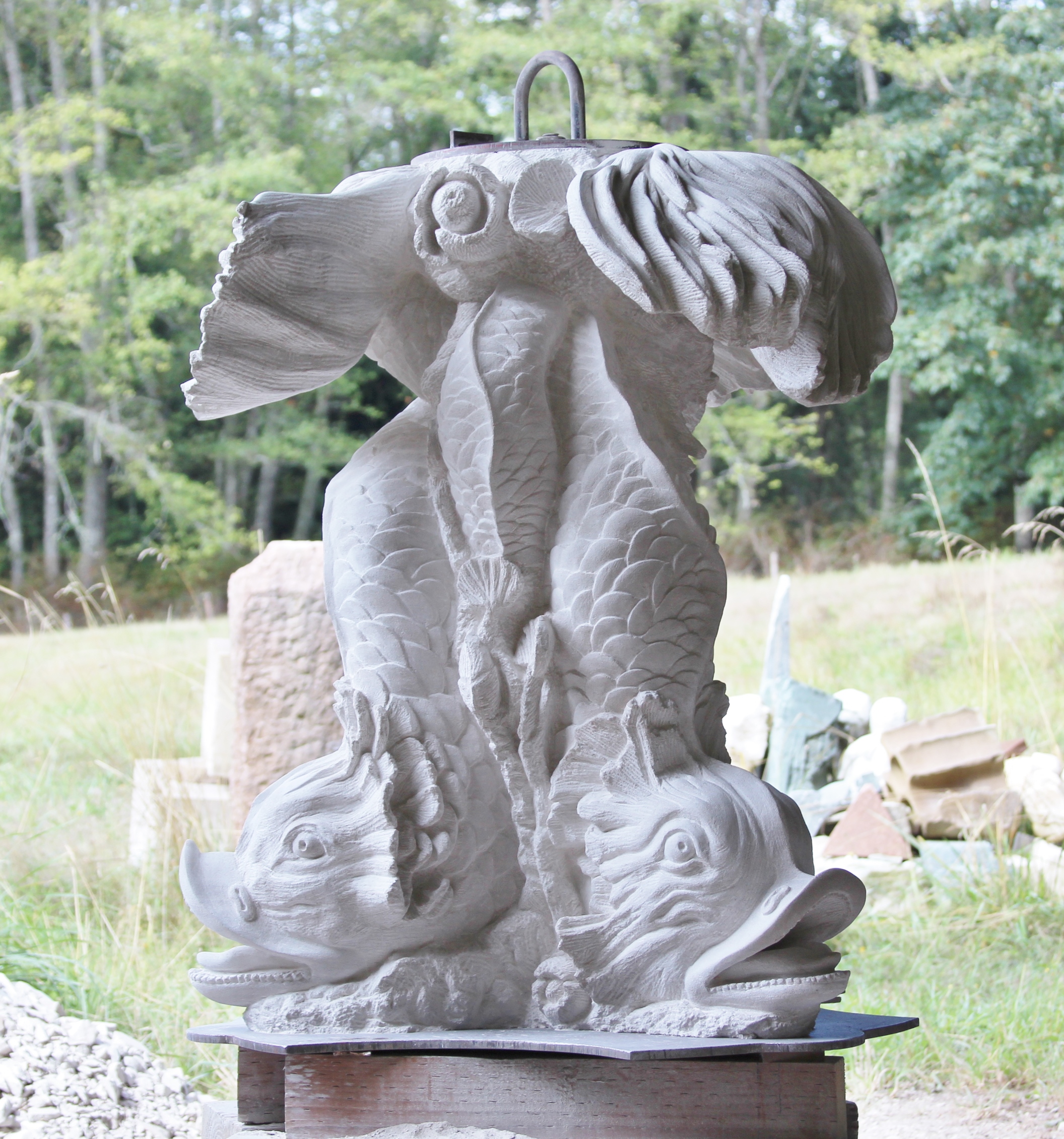 Welcome to the Limestone family! Meeting the Limestone family is a lot like meeting The Johnson's or the Smith's; you can open any phone book and there are pages of them, but if you were to enter into their homes you would find they are vastly different, have totally different styles and personalities. Some are hard and brittle, some are soft spoken, and delightful to work with.
In the geologic family tree, The Oolitic Limestone's are the most consistent in color and structure. In the U.S you will find soft gentle southerner's from Texas, like Leuders or Cream or Pearl. As you travel north through the limestone belt of the country, the colors get a little warmer, such as Kansas limestone which makes up the layers of the golden plains. Indiana limestone holds the reigning name for limestone that serves all sculptors, architects, and masons. Who could not love this well-behaved, diplomatic stone? You will also find excellent examples in England and France, such as Bath limestone in England.
Oolitic limestone is easily hand carved with steel or very fine carbide chisels, steel files and sanding is only needed to about 80 or 120 grit. Other hard limestone, such as Oklahoma, New Mexico, Canadian, Belgian Bleu or Black Irish are very dense and hard, and often come in a wider variety of colors and need heavier carbide chisels. Diamonds for cutting and polishing never hurt the cause, but if you are a glutton for hard work - most can be carved by hand.
Limestone will generally not reveal swirly lollipop colors and bubblegum flavors, but it allows the dance of light to show off what your hand brings to the surface of the stone. It allows the purity of your form, texture and line to speak. It is said that poetry makes for strong language in its brevity of words. With less pattern-chatter, I find limestone a lot like poetry; it demands the lines and form of the sculpture to hold your attention, not the color and pattern, which I feel are more akin to music & dance.
I also appreciate the metaphor of limestone's ancestral lineage of stone. Before she was a stone, she was fish - millions of fish. She was plankton and algae. She was clam and snail and oyster. Millions of years of natural history layered in a silty time-bed tell the story. Everything that ever lived, fought, birthed, foraged and died live in that stone. Before borders and boundaries and before tribes quarreled, there were burgeoning quarries beneath the surface of the earth's thin layer of soil. Yes, Terra Firma has many families that make up its content, but Limestone is the family that holds the history of the living. She is the Keeper of the Ancestors in a geological catalog set in stone, just as we as sculptors are the keepers of stories of our time and culture, set in stone.