"Vladmir"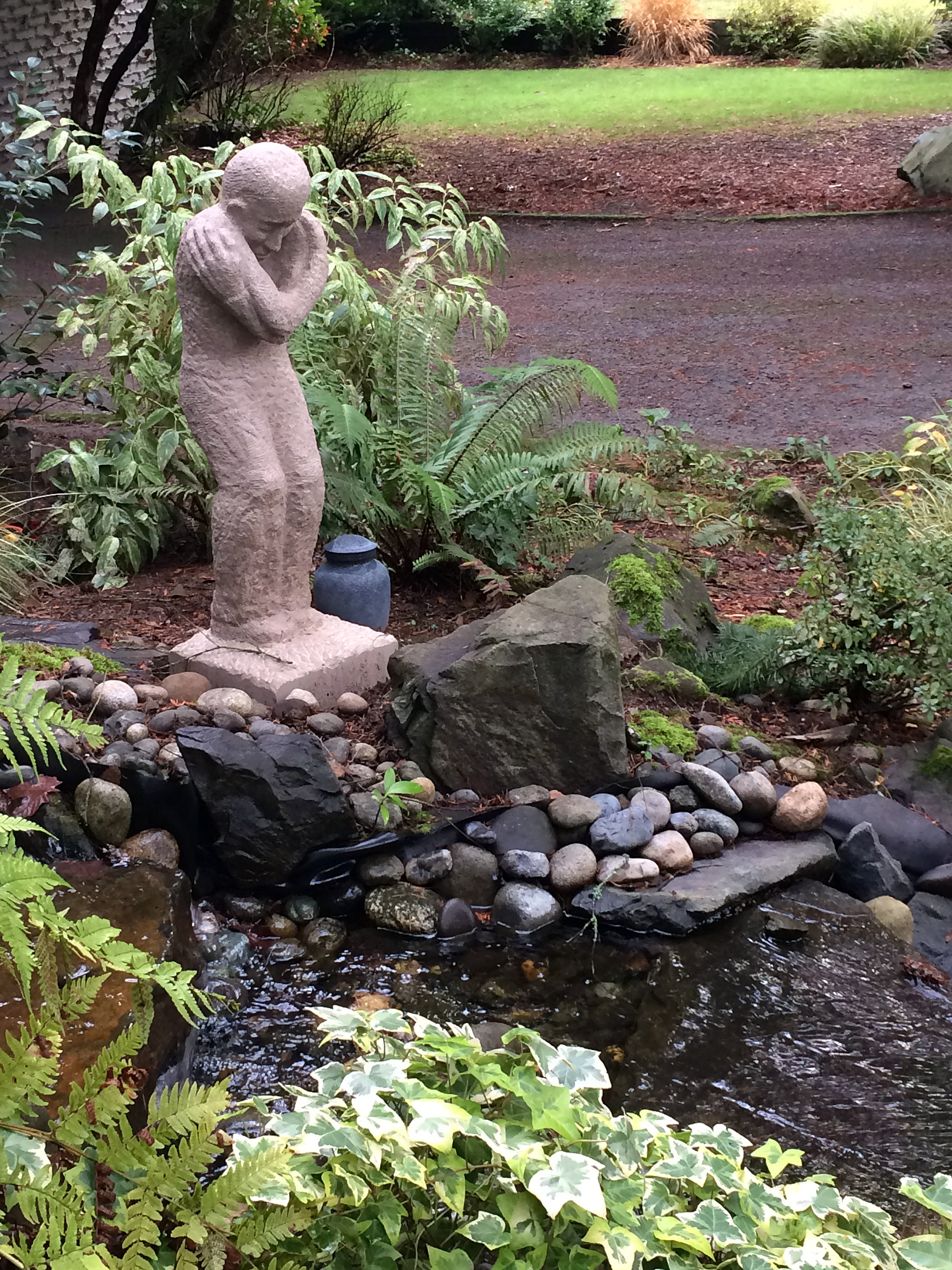 How did the idea come to you?
In the mid-eighties, I saw an Irish National Theatre production of Waiting For Godot. In the second act, Estragon gets cold; Vladmir takes off his coat and drapes it over Estragon's shoulders. Now Vladmir is getting chilled. This tall, lanky Irish actor walked about the stage, slapping his back to stay warm. His arms were so long he seemed to reach his scapula, and turned his back to show the audience it was just so. That image has stayed with me all these years. When a limestone column from a UW building renovation came to us at Pratt, I asked Sabah al Dhaher, my teacher/coach/mentor/pal, whether I was up to such a figure. I'm a relative newcomer and very amateur.
Process: Maquette? Drawing? Direct Carve? Other?
Direct carve. All hand tools.
Hardest part?
Roughing and reducing: how deeply in was Vladmir buried?
Easiest part?
Stopping.

What did you learn from the making of this piece?
To use power tools on the next one (a three-dimensional yin-yang)!