SLICK WAY TO MOVE TO STONE
Submitted to Sculpture NorthWest by a long-time NWSSA friend, Steve Erickson.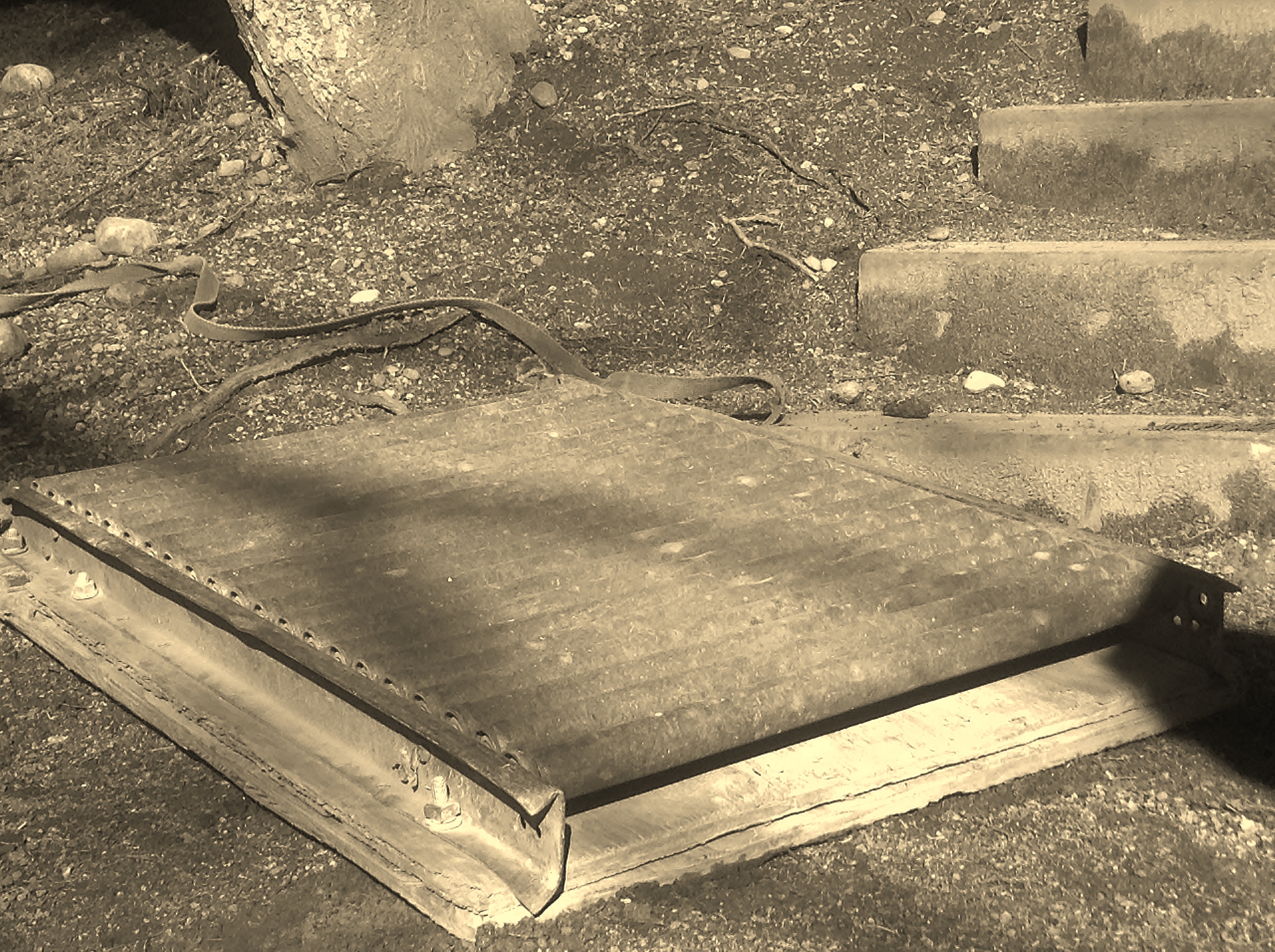 All sculptors and landscapers need to move stone whether natural or worked. This can be a problem when too heavy to lift, too light for machinery, or due to constraints of the locale. Here's a tool that Sabah Al-Dhaher finds useful, easy, manageable and safe.
It's a section of conveyor with rollers placed downward and two thick layers of plywood bolted to the top of the frame. Two "drawstrings" of nylon webbing, with handles made of garden hose, allow one or two people to pull, turn, pull backward, or prevent rolling by tying to something solid or by driving a crow bar into ground through the handles. Sections of overlapping plywood can be used as a road on soft ground or to protect surfaces such as floors, concrete or tile. This provides smooth, low-friction rolling and facilitates ease of turning.
Advantages of this device are: low cost, size, control (better than pipe rollers), and it's safer than a hand truck.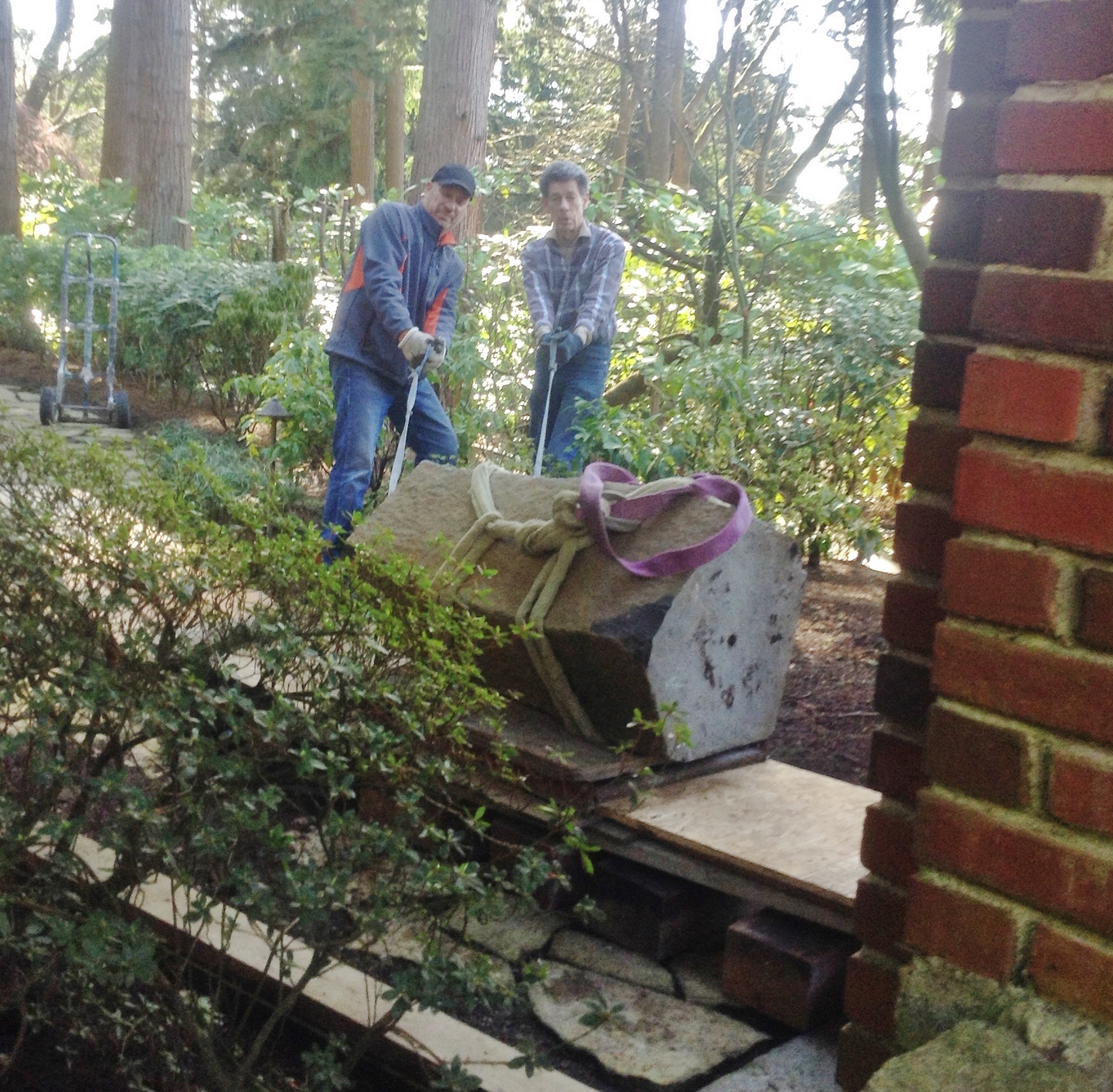 For Sabah's latest installation, a 1500 pound basalt base was transported over 200 feet horizontally, with some inclines, over both concrete and gravel. A previous installation of a one ton stone used the device, with two "pushers" plus two "pullers," over a grass lawn without damage.
While Sabah doesn't have any extras, you might try searching for "Gravity Roller Conveyors" in salvage yards.