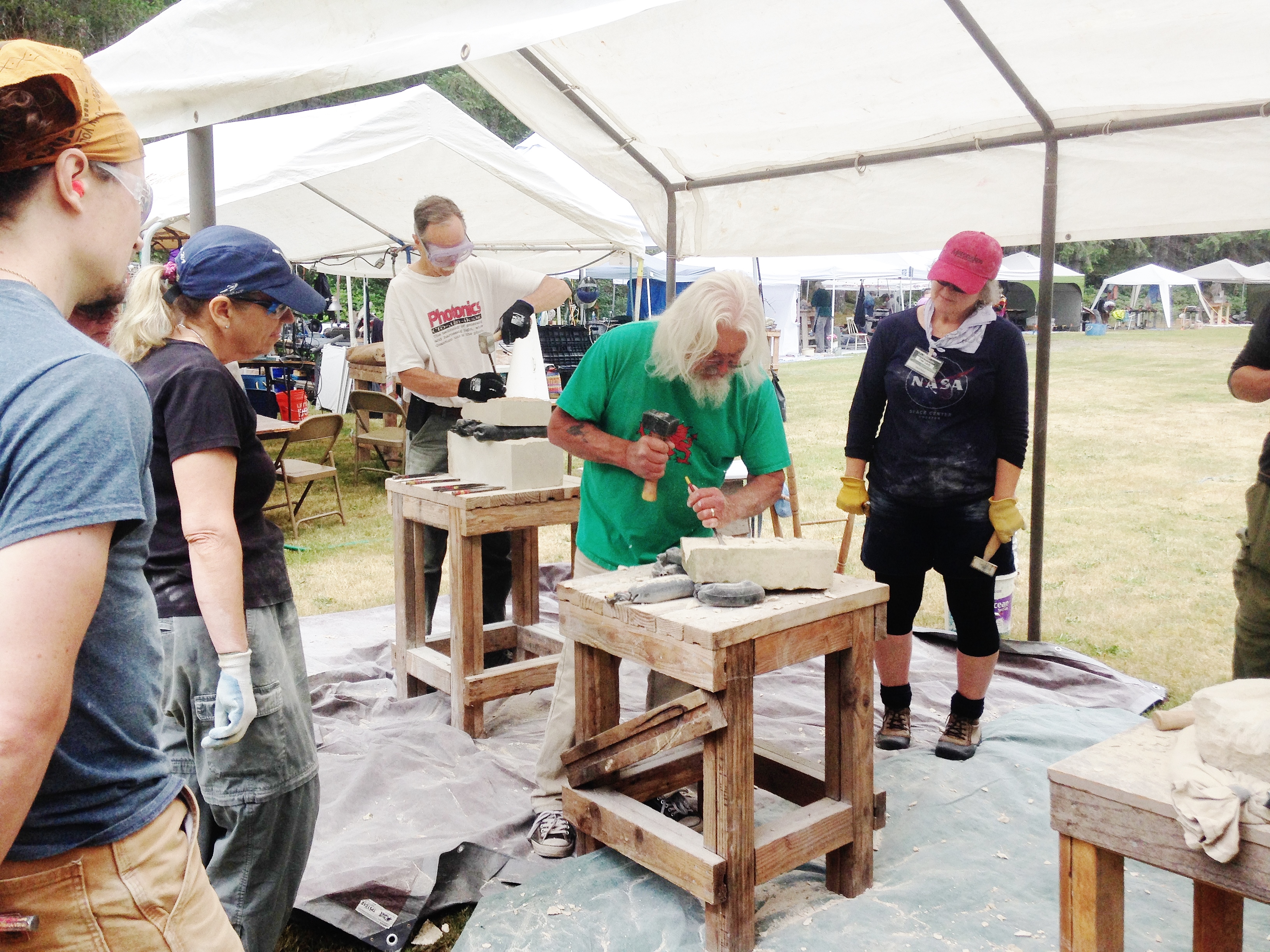 By
Tamara Buchanan
At each NWSSA International Symposium our organization creates an area where persons who have never carved, or haven't carved for a long time, have an opportunity to create a stone sculpture. A large tent is provided. Work tables and bankers are available. All manner and types of tools can be checked out to use. An experienced sculptor is present to make sure that anyone can get started on a project, learn about safety, tool use, stone selection, design and more.
This area has always been called "the beginner's tent." The term has never been a true fit for this special place. The area is so much more than a place for 1st time carvers. It is a "seed bed" for people who want to try something new, for carvers who haven't touched a stone in years and want a refresher, for experienced carvers who want to try out a new tool, work out a design problem, or just need advice on a project. It's really an on-field hub.
This year, as we set up the tent area, I expressed my exasperation of the term "beginner's tent" to those who were helping ...but I had no alternative name. The next day, a work-study fellow, Grant, suggested "The Dojo." I was familiar with the word as we have a Dojo on Lopez Island. It's a peaceful building in the woods that is used by various groups as a place to exercise, sing, or meditate. The word for me meant a place that was inclusive, inviting, and open. It felt right to me, but was it just a little too "strange" for our group?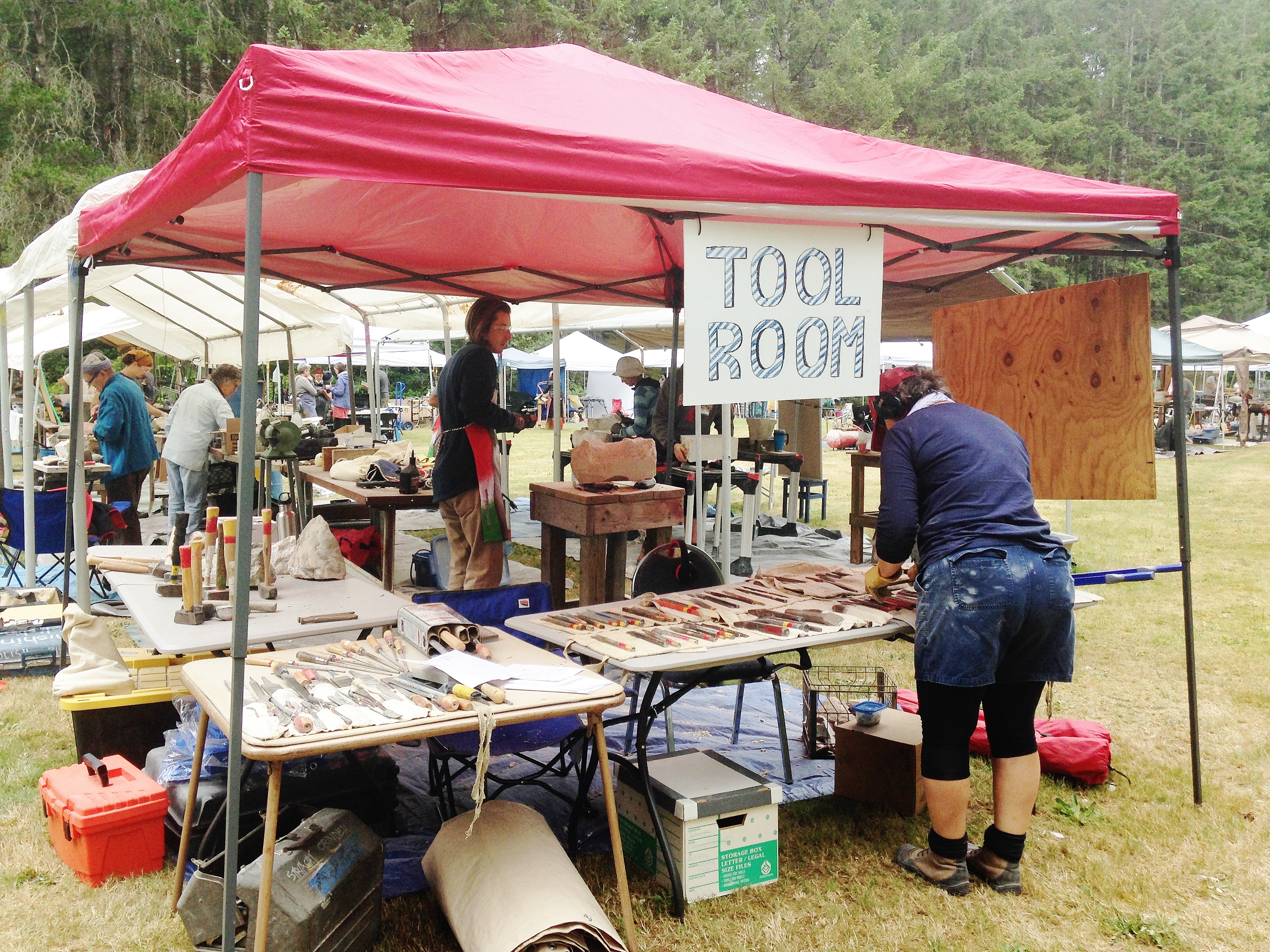 Wikipedia says: "A dōjō (道場) is a hall or space for immersive learning or meditation. This is traditionally in the field of martial arts, but has been seen increasingly in other fields, such as meditation and software development. The term literally means "place of the Way" in Japanese. "
"Immersive learning" is certainly what we're about in our Dojo. The learning often involves stone, or tools, or learning about yourself...it's all up to you. As the week progressed, the term The Dojo was embraced by many. Our Dojo was a place of great learning, much patience, and a good share of happiness.