A NWSSA symposium is about learning to work with stone, the pople who carve stone, and becoming part of a larger community. Some of the students who attend think it's an "...intensely creative wonderland of a fantasy" and a place where you'll "...be surrounded by many positive people who are doing their work, collaborating, celebrating, and enjoying it".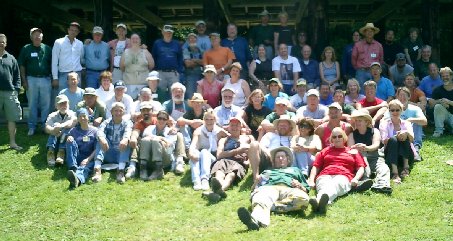 Bethany Moore summarized it this way:
"...at the end of day one, I had found my way with the stone, uncovering the form that I knew was held within. The days that followed got me deeper and deeper into understanding, learning through the people surrounding me, and the great workshops presented throughout the day. The open environment allows any individual, no matter their skill or knowledge, the opportunity to ask questions and feel comfortable. There is no hierarchy, no elitism, and no judgment."