I know I say this every year, but this time I really, really mean it. You definitely want to be at the Symposium at Pilgrim Firs this July! I promise. We have workshops galore, awesome Guest Artists, new staff to break in, our Saturday Sculpture Walk, presentations, communal meals, campfires, kayaks, and the list just keeps growing.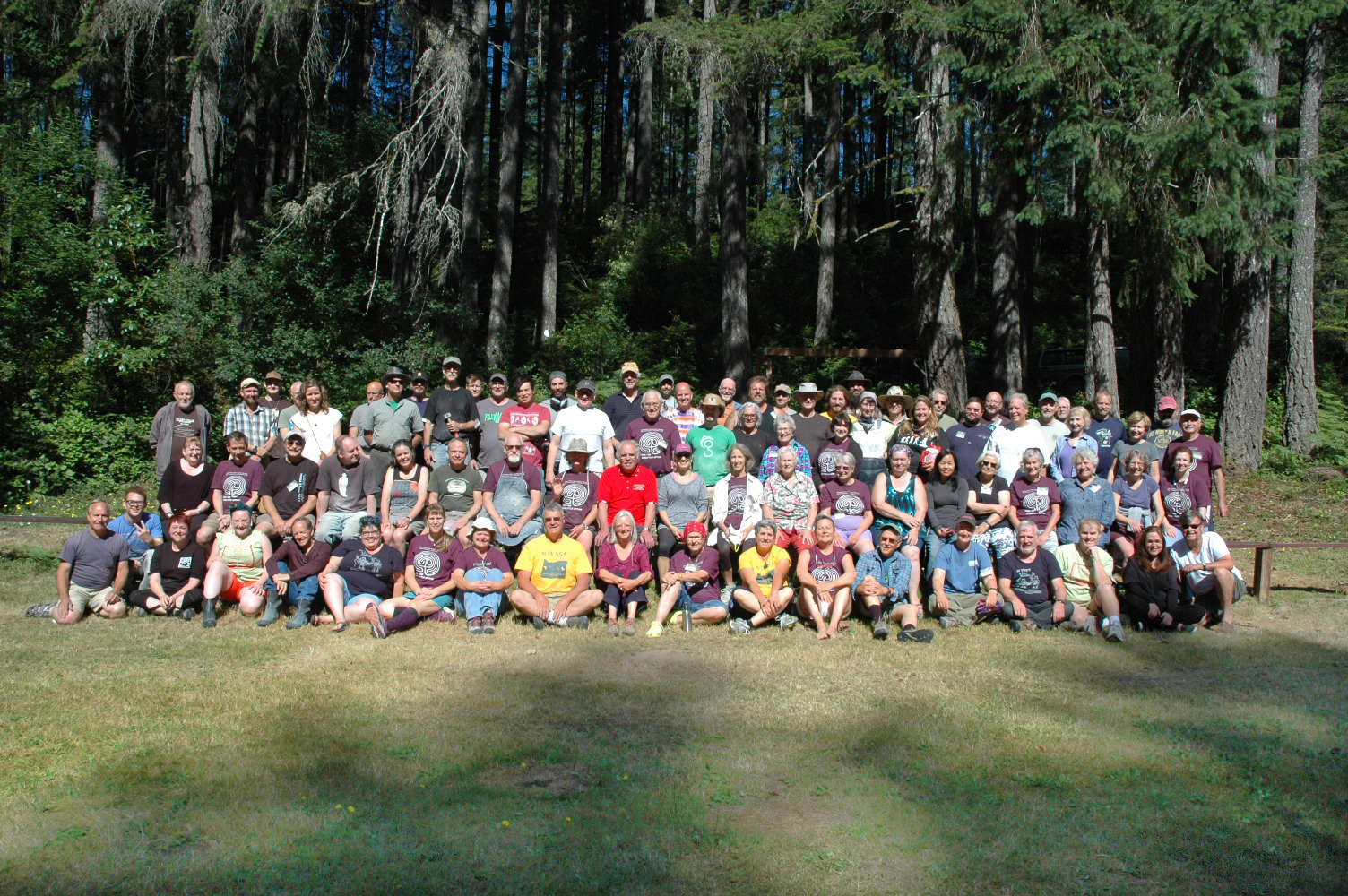 Let's start with
the Dojo
– our community learning hub that hosts the tool room and the Beginner's Workshop. Instructors
Tamara Buchanan
and
Ruth Mueseler
will be on hand to mentor beginners. Anyone who doesn't have their own workspace and tools to bring is welcome to work in the space – we provide bankers, tools and mentoring. Marenakos is graciously providing us with limestone as well so newcomers have something to cut their teeth on. If you've never carved before or are just starting out, this is the place for you!
Our jade tent and workshop will be in full force Monday through Saturday.
Dale Blankenship
, creator of mind-bendingly detailed jade carvings, has stepped up to lead the workshop. Steve Sandry and
Julianne Kohn
will be assisting. The tent is decked out with every tool you need to take a small piece of jade from start to beautiful finish during the week. Dale will have small pieces of jade for sale and
Washington Jade
will be sending along some larger hunks they've hunted locally for those who've really been bitten by the jade bug.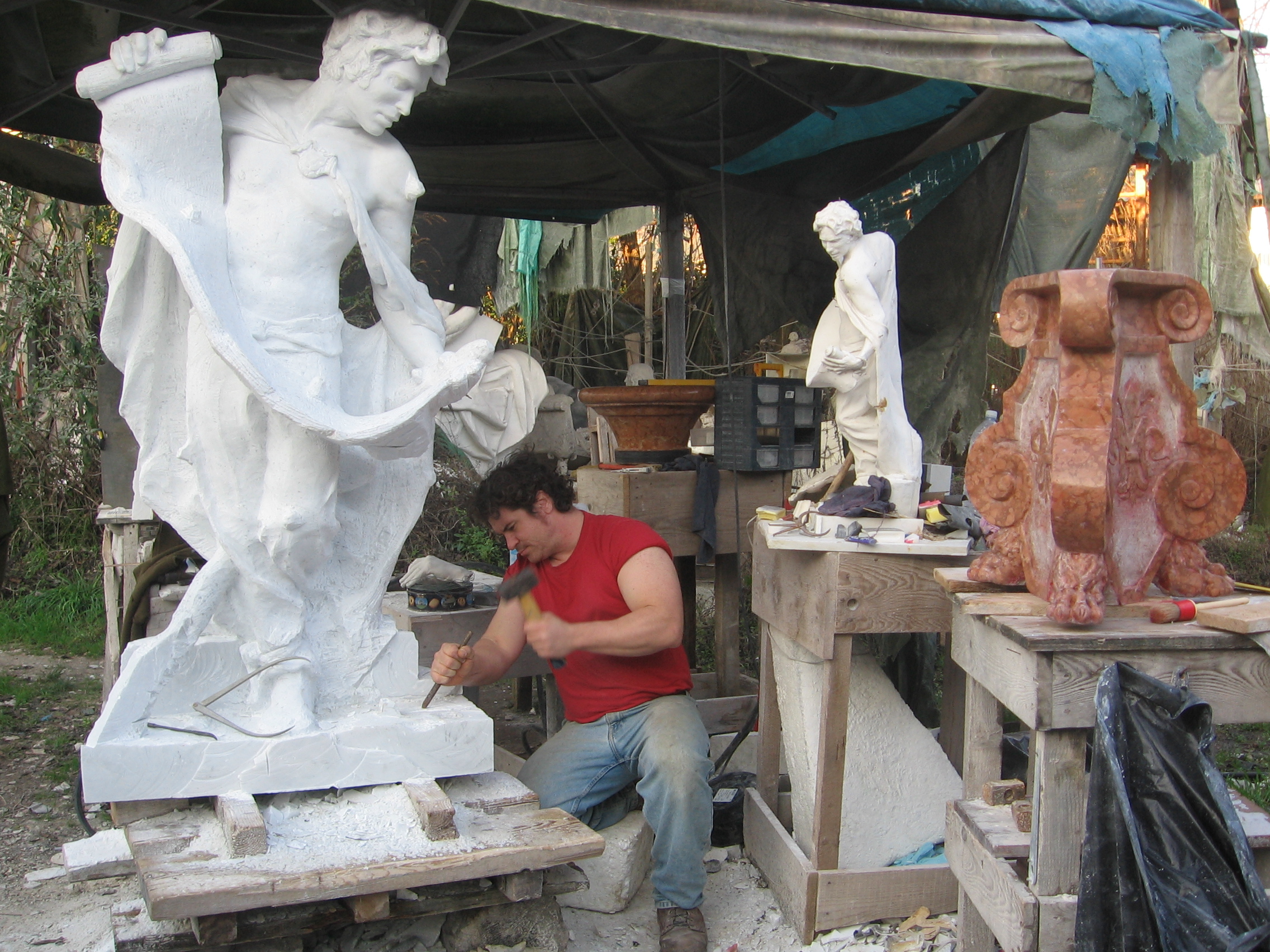 This year we are very excited to be offering a workshop in figurative marble carving with superstar
Jason Arkles
at the helm. Oliver Harwood up at
Studiostone
in Vancouver just happened to have 15 spare identical blocks of high quality Italian marble and we got them for you! Everyone in this workshop gets one of the 190 lb. blocks and is asked to bring a figurative maquette and their favorite tools. (I will host a maquette building workshop at my studio in June, details to registrees.) We'll have at a couple of pointing machines available for use but bring your own if you definitely want to learn that technique for exact replication – it's one of Jason's specialties. Jason, by the way, is one of those guys who lives and works in Florence, Italy carving life size marble statues and travels the world putting on workshops. We know him from his podcast,
The Sculptor's Funeral
, which focuses exclusively on the history of figurative stonework. You can listen to it for free online and I highly recommend it.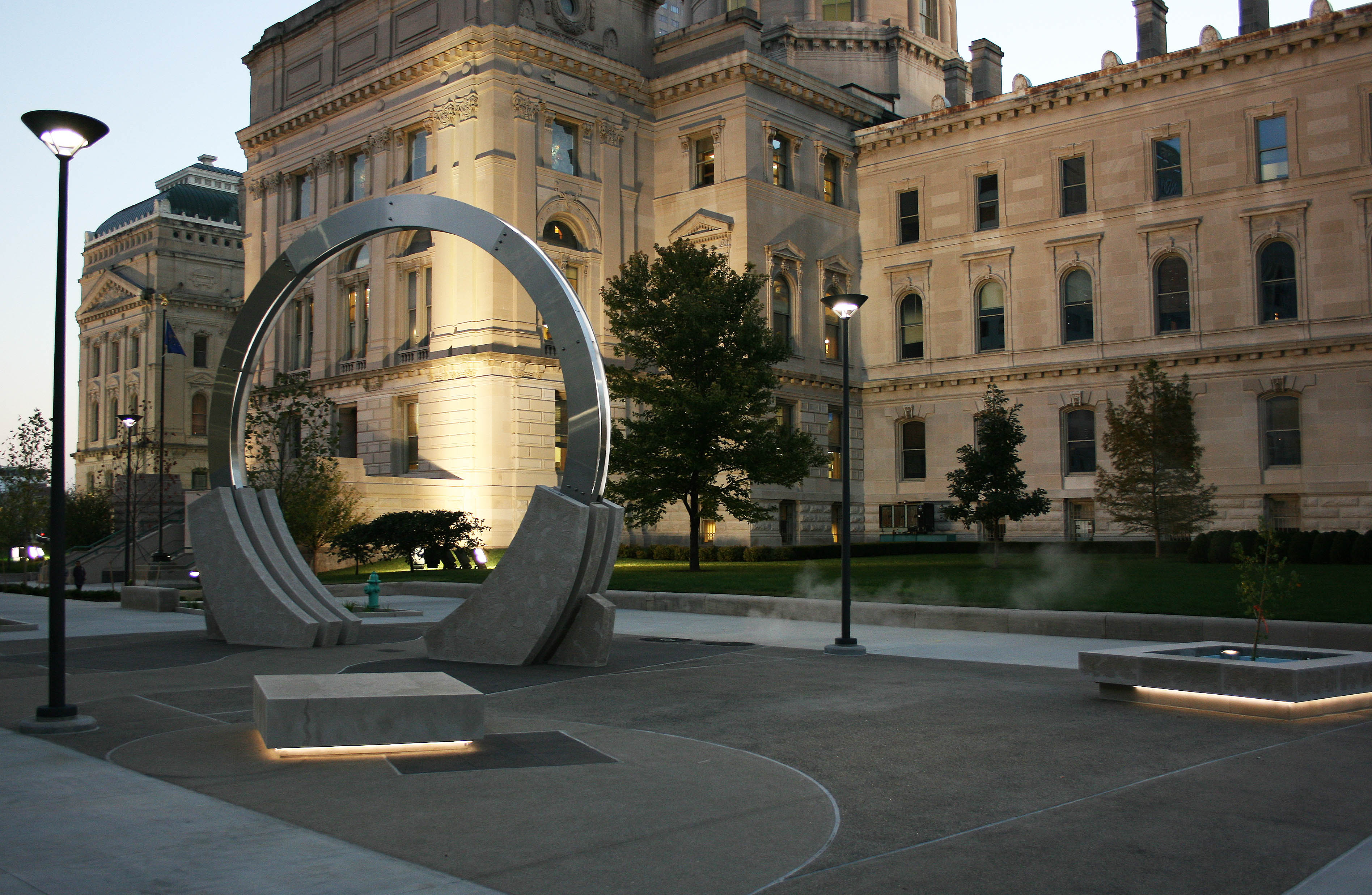 From Indiana, large-scale public artist
Dale Enochs
will be joining us as a Guest Artist and we are happy to welcome him! He works almost exclusively with limestone, combining it with various metals to create stunning abstract work that define space. He'll be onsite doing daily presentation on texturing and surfacing, focusing on the ways those techniques can enliven sculptures through visual contrast.
Let's take a moment to talk about scholarships. You've been so generous the past few years during our often hilarious auction that we have a healthy scholarship budget built up. Those funds cover the instructors and guest artists listed above as well as our work study crew. Last year we had 16 amazing work studies and I'm hoping to have at least as many this year! Also, though, we do have straight up scholarship funds available for you as you need. If you can't afford the full cost of the symposium, email me at
This email address is being protected from spambots. You need JavaScript enabled to view it.
and we can work something out. If $100 or $200 will get you here with us, we have that for you.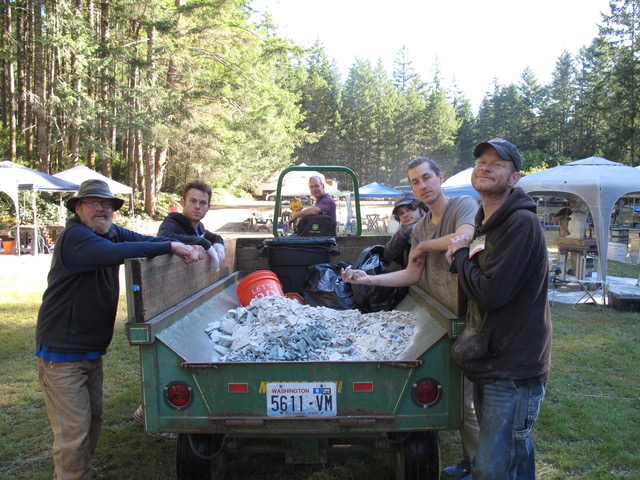 This year, also, we will be transitioning the position of Field Manager. Pat Barton has been just amazing to work with the past (well, more years than I've even been coming to the symposium) number of years and we've all benefited from his knowledge, generosity, and efficiency genius. He's passing the torch this year to the dynamic duo of Trevor Contreras and Ed Salerno, mentored by Gene Carlson. Make sure you forget your hoses and break a bunch of things so they get properly broken in this July.
See you on the field!

-Cyra Jane, Symposium Director