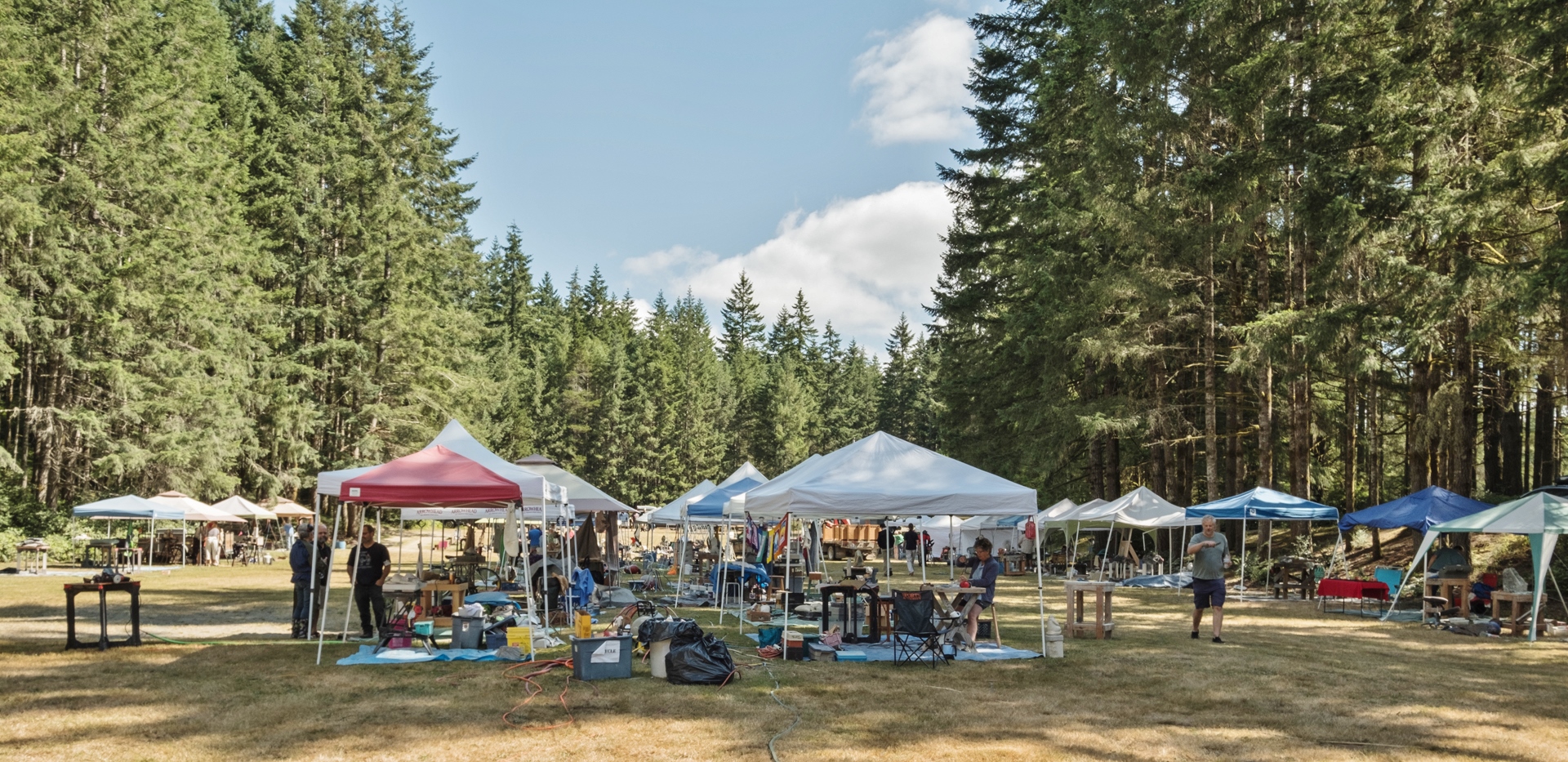 This year marked the 30th Anniversary of our Washington symposium, our first at the Pilgrim Firs venue and a hallmark event for everyone participating. We had nearly 100 carvers here throughout the week communing and learning and inspiring each other. I asked for everyone to write down their experiences, impressions, and thoughts on the symposium, then spliced them together (Ending each person's thought with a bullet point) for this expression of our shared community experience.
Thank you, contributors: Bill Weissinger, Carole Duree, Vic Picou, Cyra Jane, Deborah Wilson, Julianne Kohn, Barbara Davidson, Kirk McLean, Ed Salerno, Maya Kilmer, Tamara Buchanan, Leon White, Michael Timmons, Beth Krehbiel, Daniel Colvin, Sandra Stowell, Cherie Perry and Grant Bowman.


-Cyra Jane, symposium director.