Details

Last Updated: Sunday, 25 March 2018 01:27
Women's Carving Retreat June 8, 9, 10th, 2018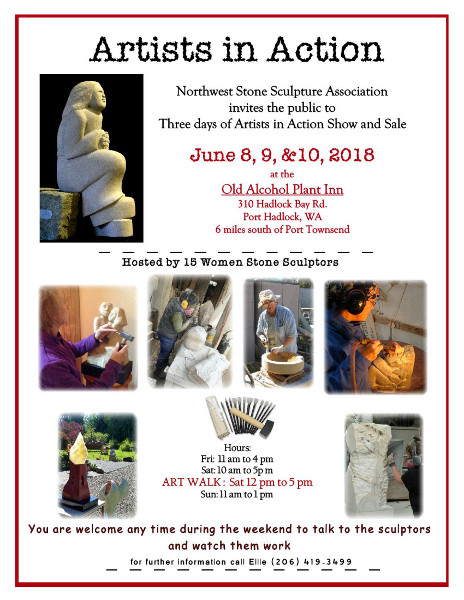 Location: Old Alcohol Plant Inn, 310 Hadlock Bay Road,
Hadlock, WA. (6 miles South of Port Townsend)

Hours:
Friday 11:00am – 4:00pm Sat. 10:00am – 4:00pm
Sat. Evening Gallery Walk reception 5:00pm – 8:00pm
Sun. 11:00am – 1:00pm
Hand Carving Weekend: As access to power is very limited at this location, and our set up location is just outside the Hotel's Restaurant, bring whatever hand tools you might need. If you aren't a hand carver, bring a partly finished piece you can rasp, chisel, or sand.