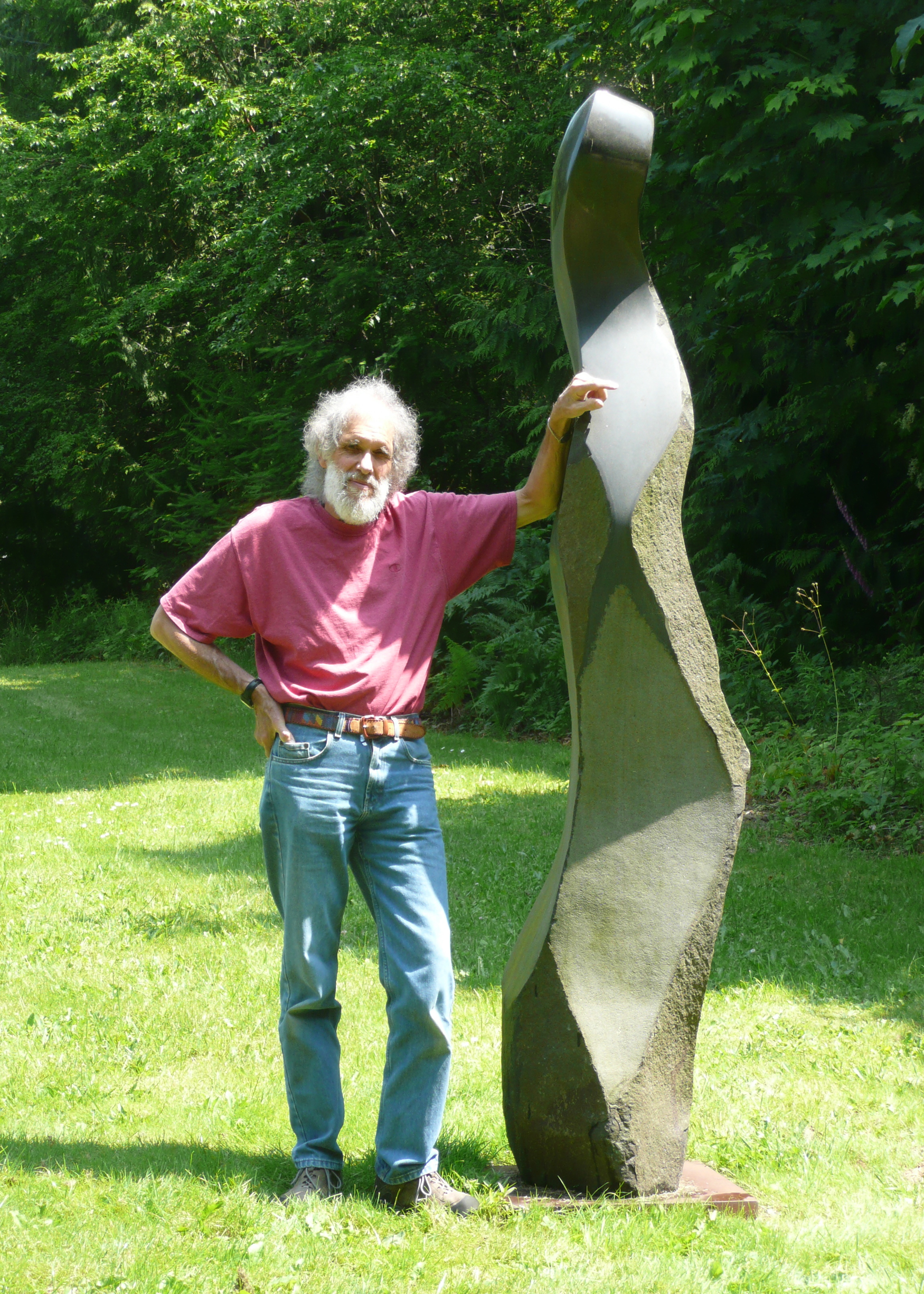 My first serious encounter with stone was a mixed-materials piece in 1982, featuring a 300-pound granite glacial erratic that I had dragged from the woods. Working on this piece got me totally hooked on stone and particularly on granite. Since my training was in metal casting and fabrication and I knew nothing about carving stone, I naturally decided to become a stone sculptor.

My art in the three-and-a-half decades since divides into three phases: eighteen years of abstract granite and basalt sculptures in human scale, a decade of chasing the metaphor of a tree growing from rock, and my recent series using visual metaphors autobiographically. My process has always started from a vision that pops into my mind suddenly, although often after I've been thinking about a subject for some time. I work the design further in my head and on the stone, rarely using drawings or maquettes. When I did the Rock Becoming Tree series, the essence of my sculpture became conveying the metaphor using a limited number of symbols. In the Love & Loss series that I just finished, the most important feature was communicating emotion.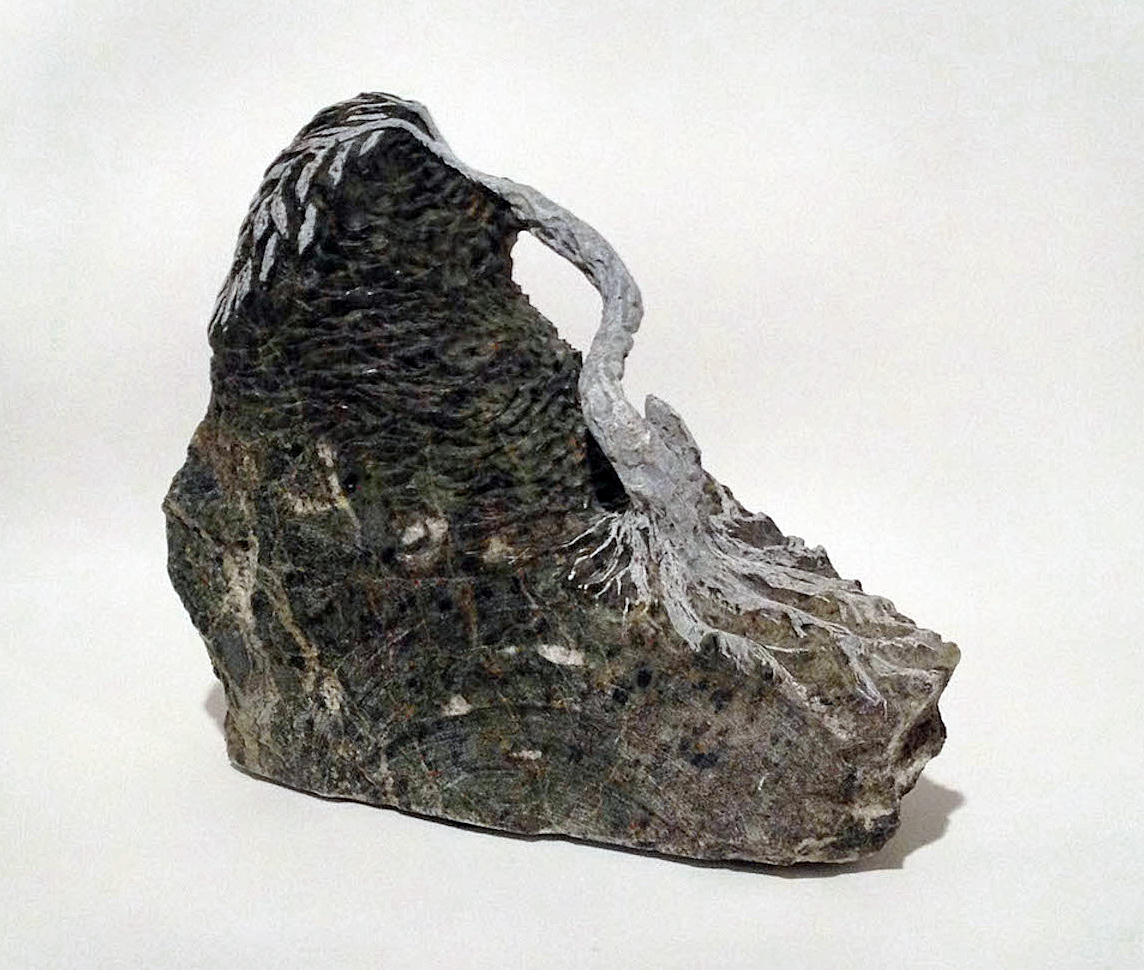 The recent change in my work came from my wife Judy's illness and death from Alzheimer's Disease. Family caregivers for someone with dementia die at a rate sixty-three percent higher than the general population, because the experience is so exhausting and traumatic. After her death, I felt totally crushed and floundering in a world with no meaning. Caregivers are encouraged to write about their experience in order to process their grief. I decided, instead, I would use my years of training to make sculptures about it.