From a single point, all things form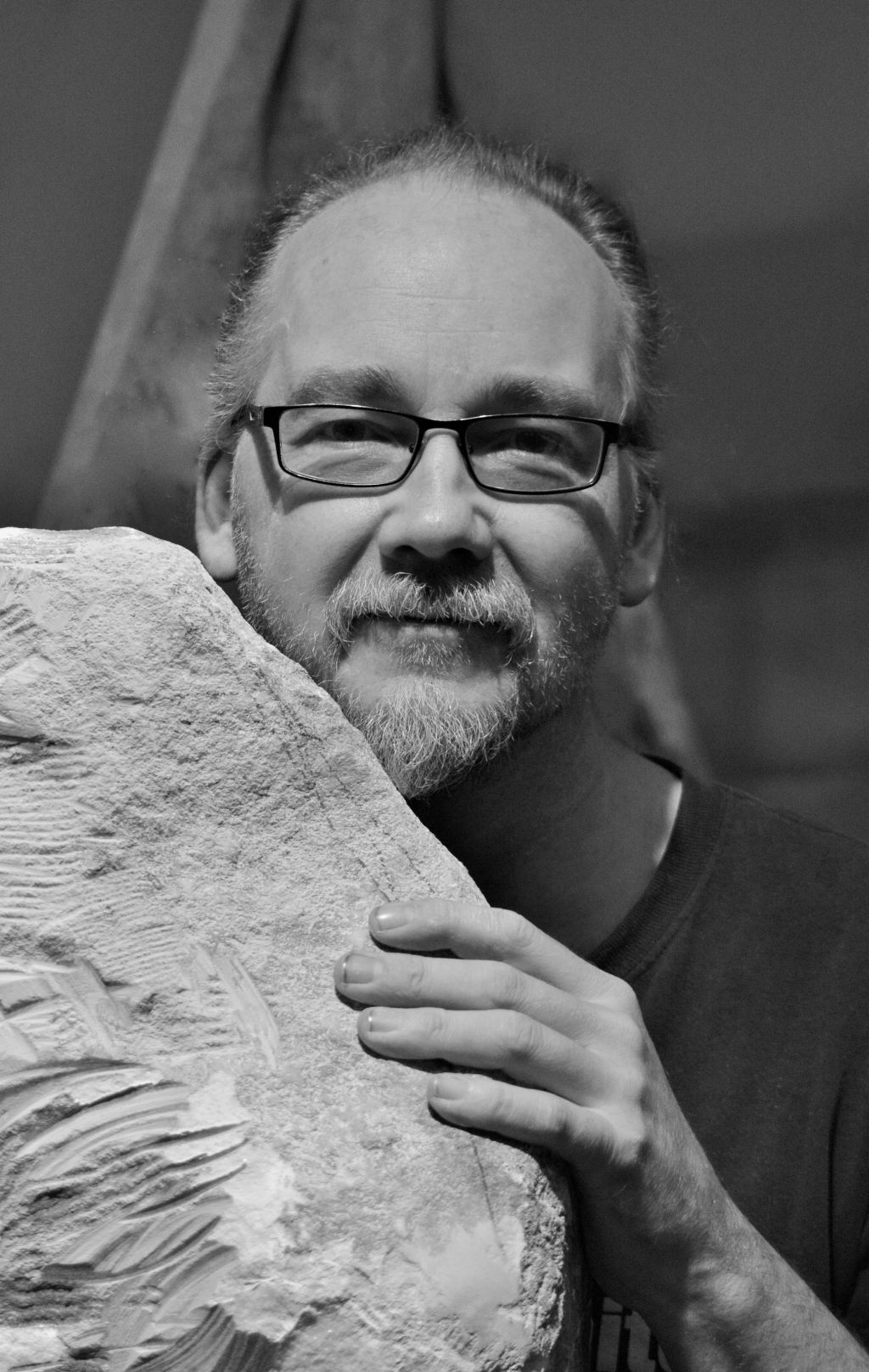 I grew up in Niagara Falls, Ontario. For as long as I can remember, I have made sculpture. My sculpture process has developed over my whole life and has been devoted to stone sculpture for the last thirty plus years. Originally, I made things from various clays that I convinced my mother to make or buy and I learned the fundamentals of stone sculpture from my brother Sandy Cline, a renowned soapstone sculptor. As a young kid, I sanded his sculptures and made a few small stone pieces. My interest in sculpture led to making stop-motion animation films with hand-sculpted figures moving about the scene. This in turn led to film school; unfortunately, my graduation coincided with the recession of the 80s, so I returned home to figure out my next move.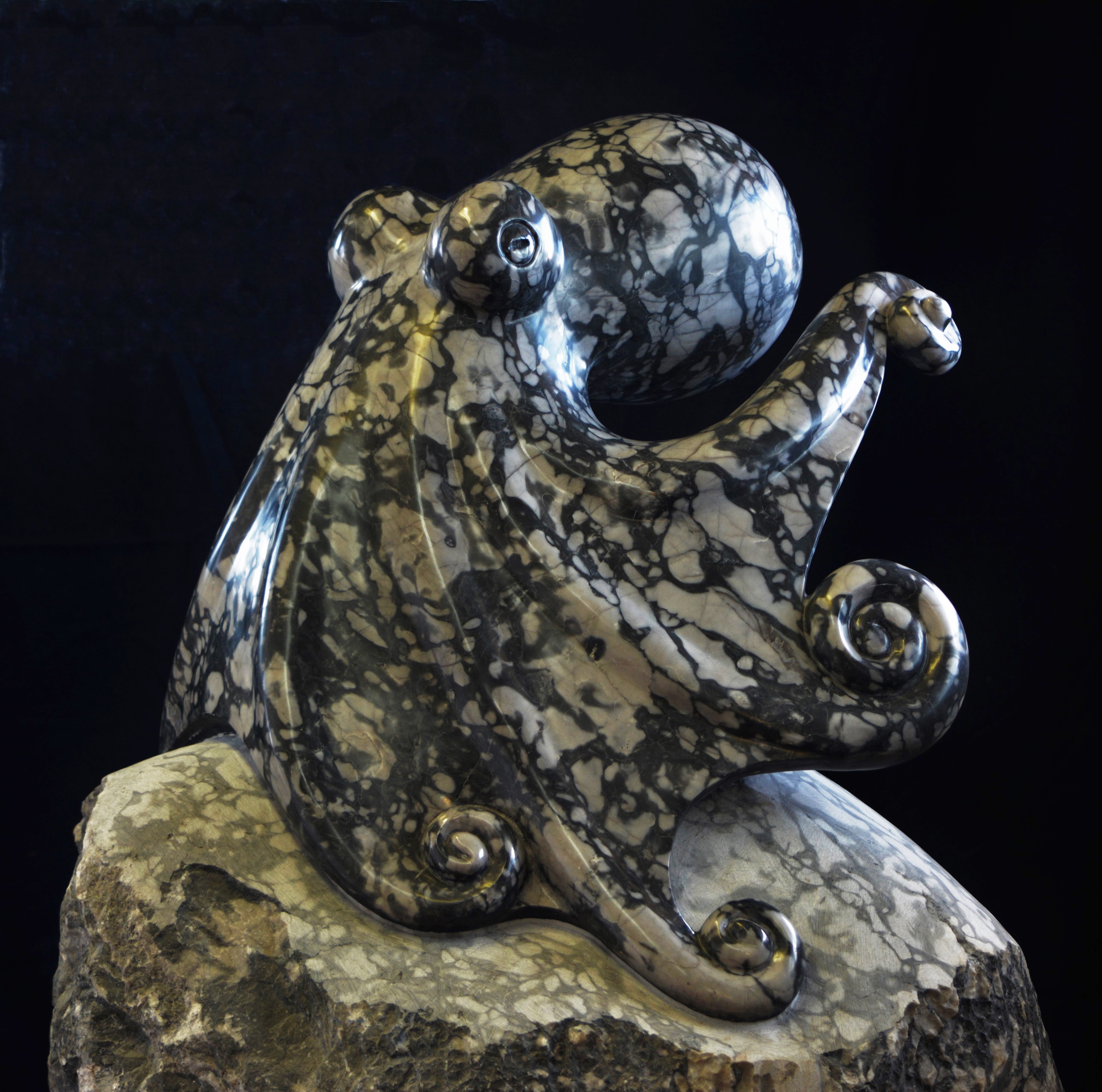 At the same time, my brother and his wife were living at my parents' home before moving to a place up north. During this time, I started to sit out in the garage and carve soapstone with Sandy. We would just talk about everything and sculptures would be carved. After I had made about twelve sculptures, he asked if I wanted to go to the Ottawa Christmas show with him; that was 1985. At the show, I sold six and made about $1,000. Good for an unemployed film graduate in the 1980s.

Next, he was planning a three-week trip to Florida to do art shows. Let's see: Niagara Falls in the winter with no money or warm in Florida and selling art! Each weekend we did an art show and spent money on new tools and stone at Montoya's sculpture supply store in West Palm Beach.



During this time, my style and technique developed in the shadow of my brother's work. At that time, I learned his techniques and processes and as time went on, I developed techniques and ideas that led me to other ways to carve stone. His work is primarily soapstone, quarried in the Eastern Townships of Quebec. I carved hundreds of sculptures from this stone but I was always attracted to various other kinds of stone for their unique qualities: the translucency of alabaster, the opaqueness of limestone, the inner depth and luminosity of marble and so on. Additionally, I began to explore power tools, air chisels and grinders to work faster and on harder and bigger pieces. As time went on, I started to do my own shows and started to show in galleries. In 1990, we moved to BC.