27th Annual International Stone Carving Symposium
"The artist must create a spark before they can make a fire, and before art is born, the artist must be ready to be consumed by the fire of their own creation." - Auguste Rodin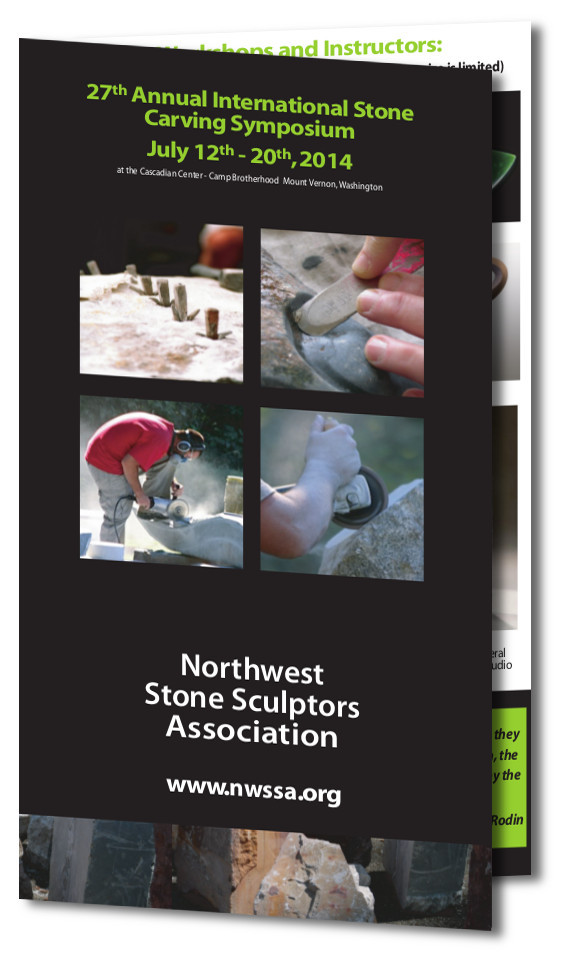 Join the Northwest Stone Sculptors Association at the Cascadian Center at Camp Brotherhood in Mount Vernon, Washington for eight days of playing with stone, communing with nature and fun with old friends and new. All meals are provided and no household chores – now that is freedom! Each year this pastoral venue is transformed into a field of tents with smiling people covered in stone dust. And if the day turns unbearably hot, the swimming pool is right there waiting.
Bring yourself, your creative energy, your humor, your tools and a favorite piece of stone. We have stone and tools for the begiinners and if you want, you can buy them from our helpful vendors. Instructors are available for everyone from beginner to expert, and sharing ideas and advice is something we always do.
There are slide shows, informational talks, and wonderful campfires in the evenings. Our Auction to raise funds for education is a night of hilarious fun, second only to our last night party. Another highlight is our Sculpture Walk on Saturday, July 19th, open to the public.