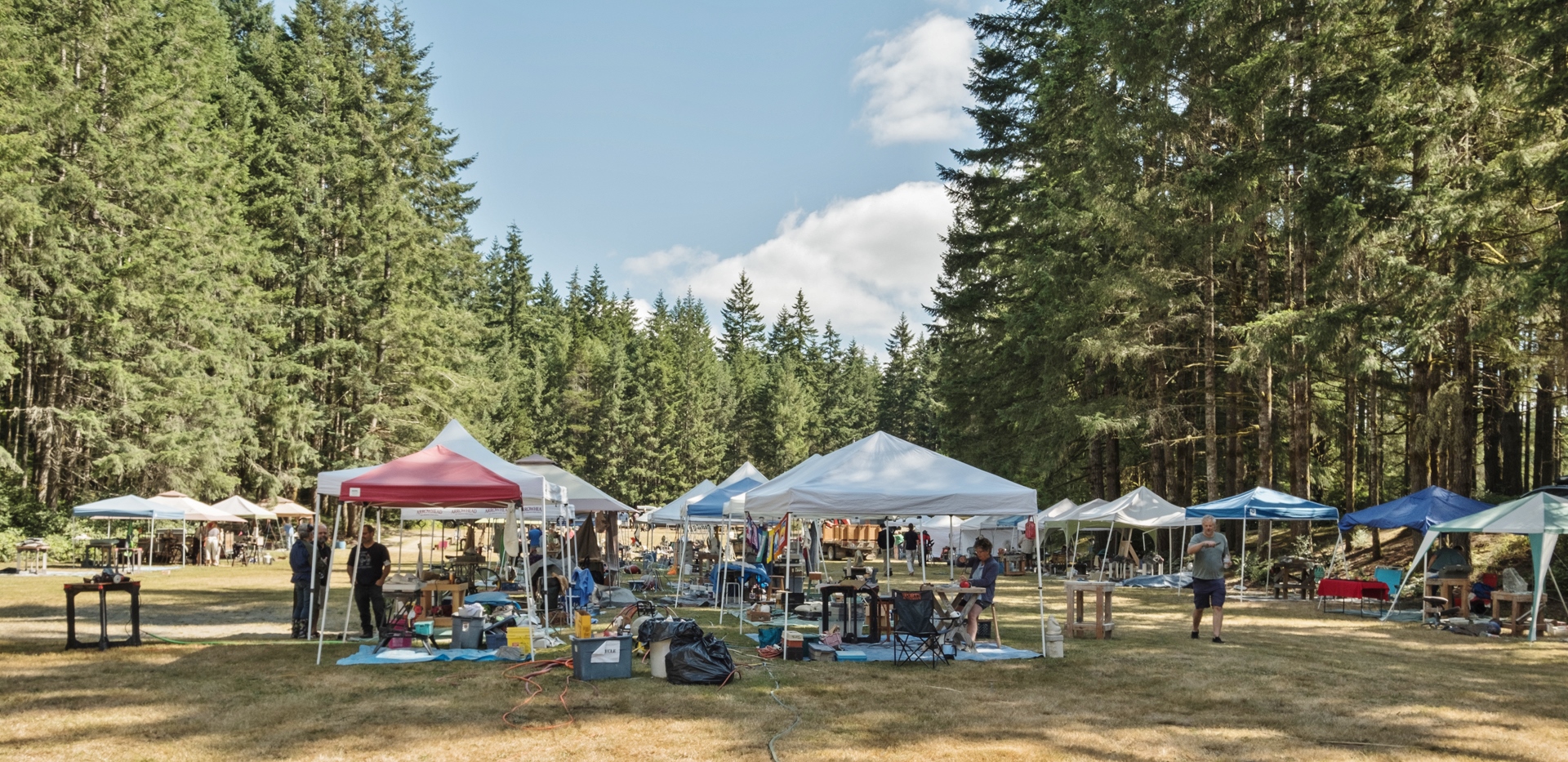 This year marked the 30th Anniversary of our Washington symposium, our first at the Pilgrim Firs venue and a hallmark event for everyone participating. We had nearly 100 carvers here throughout the week communing and learning and inspiring each other. I asked for everyone to write down their experiences, impressions, and thoughts on the symposium, then spliced them together (Ending each person's thought with a bullet point) for this expression of our shared community experience.
Thank you, contributors: Bill Weissinger, Carole Duree, Vic Picou, Cyra Jane, Deborah Wilson, Julianne Kohn, Barbara Davidson, Kirk McLean, Ed Salerno, Maya Kilmer, Tamara Buchanan, Leon White, Michael Timmons, Beth Krehbiel, Daniel Colvin, Sandra Stowell, Cherie Perry and Grant Bowman.


-Cyra Jane, symposium director.


Counting the years.
I've been to all 30 of our Symposia • My first symposium was number eight • This was my first year at the symposium, NWSSA's first year at Pilgrim Firs, and the 30th anniversary of the group • Having been here since 1986, it's heartwarming to witness the highly creative, empathetic, non-judgmental environment having been maintained • Beginning in 2003, I've attended Brotherhood (now Pilgrim Firs) every year but one • I could not have asked for a better alignment of the moon and stars • The most amazing thing about Pilgrim Firs, for a 28-year NWSSA veteran, was that it brought back the nostalgia of the original Fischer Lodge days • I had never attended one before. I could only imagine a huge gathering of stone artists from near and far all converging in one place. When I arrived, it was exactly that and I felt that I was finally among the people of my tribe.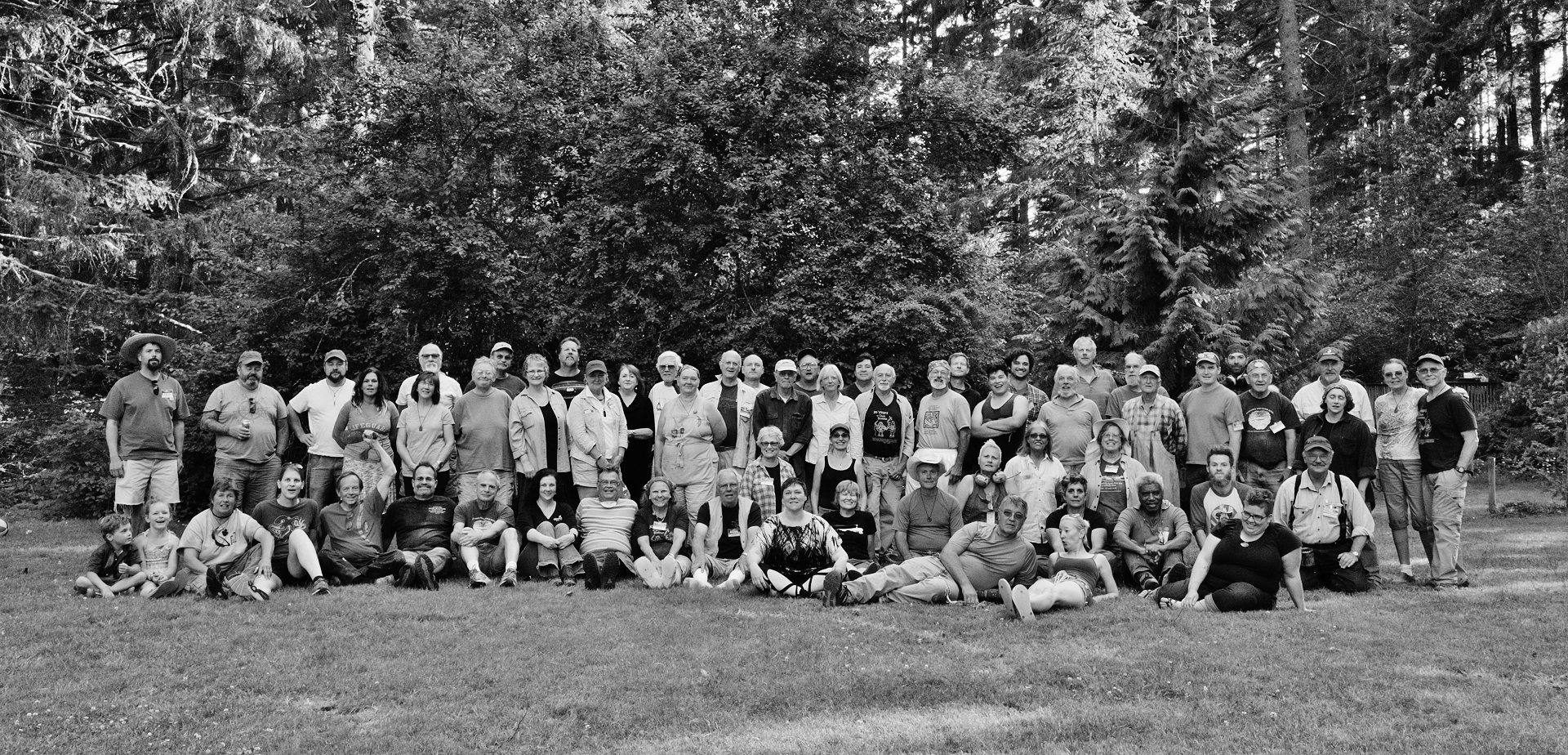 What we do.