Suttle Lake Stone Sculptors Symposium
August 22nd - 28th, 2016 - Oregon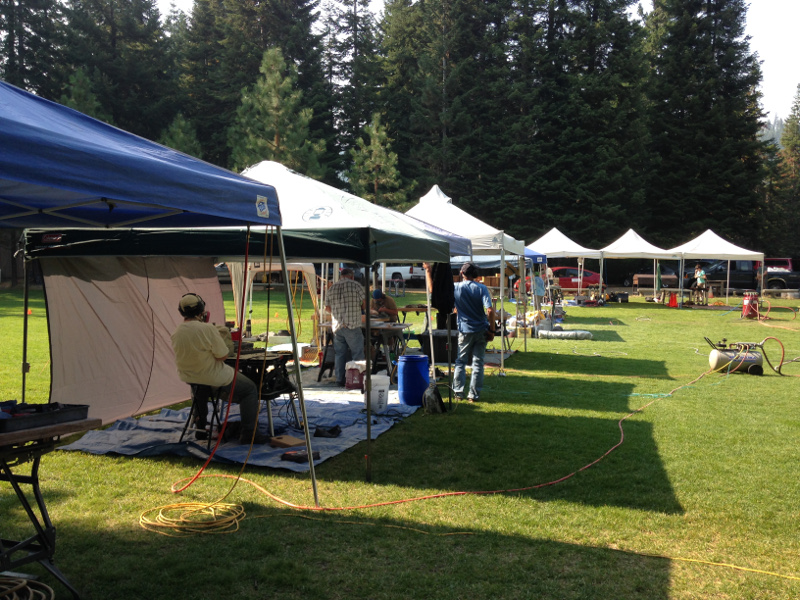 The Northwest Stone Sculptors Association is excited to hold our annual Oregon State Stone Carving Symposium at Suttle Lake Camp again!

The symposium is open to all levels from beginners who have never carved stone before to the experienced sculptor. Make new friends, renew old friendships and fire up the creative spirit in a rich, supportive environment.

Suttle Lake Camp is nestled on the eastern slopes of the Cascade Mountains, about 14 miles west of Sisters,Oregon. Suttle Lake Camp is a special place where the vivid green of Western Oregon mingles with the sunny beauty of the eastern part of the state. Mid-afternoons, you might find the time to cool off with a swim, paddle a boat across the lake, take a leisurely bike ride or walk along the trails nearby.

Workshops and Instruction: Our inclusive community will set up a circle of tents to carve, share, learn and be invigorated. From the beginner's tent to the professional's tool chest, there are ample ways to advance one's ideas, talents and learning.

Extensive carving sessions are interspersed with informative classes and stimulating sculpting lessons. Field instructors are always available to help guide you through your challenges. Bring your gear (if you are a beginner, we have tools you can use), connect to our power, water and air sources and peruse the tools and variety of stones being carved and available for purchase.

Our evenings bring professionals to show their images and expertise in a broad range of sculpture. Revel under the stars at the campfire before turning in for a well-deserved rest.
Sign up early to reserve your spot this summer. Scholarship and Work study positions are available by application.