REGISTER EARLY for Silver Falls Stone Sculptors Symposium
August 23rd - 28th, 2014 - Oregon

Register Early & Save $45!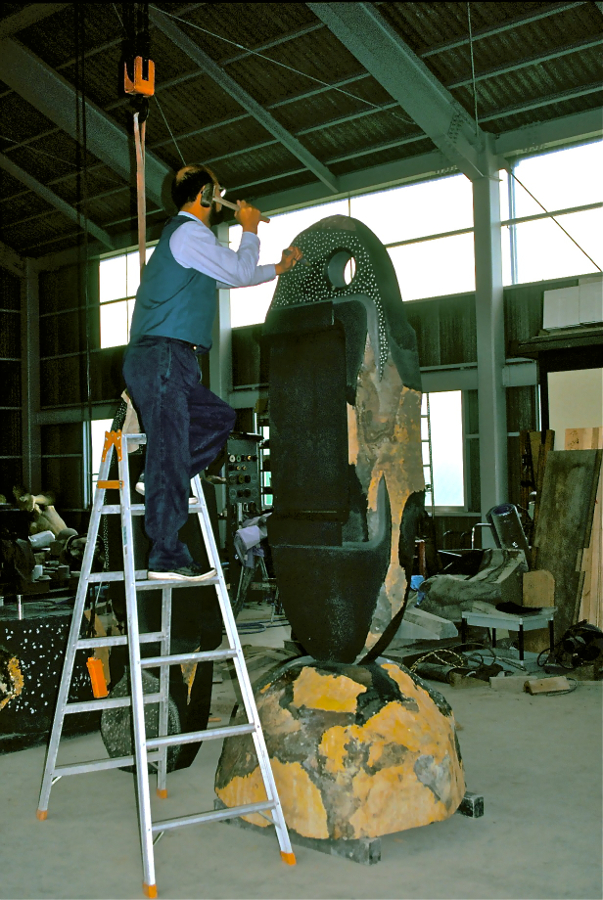 Stone carvers are invited to convene at the Silver Falls State Park Conference center for 5 days of sculpting fun. Under the lush canopy of Douglas fir trees, this inclusive community sets up a circle of tents to carve, share, learn and be invigorated. From the beginner's tent to the professional's tool chest, there are ample ways to advance one's ideas, talents and learning. Please join us to connect with other artists.
Extensive carving sessions are interspersed with informative classes and stimulating sculpting lessons. Field instructors are always available to help noodle through your challenges. Bring your gear (if you are a beginner, we have tools you can use), connect to our power, water and air sources and peruse the tools and variety of stones being carved and available for purchase.
We provide meals and comfortable lodge rooms to relax in between activities. Our evenings bring professionals to show their images and expertise in a broad range of sculpture. Revel under the stars at the campfire before turning in for a well-deserved rest.
Sign up early to reserve your spot for an international hit this summer. Work study positions are available by application.