Ben Kimura is a 2016 graduate from Colorado College with a major in Studio Art.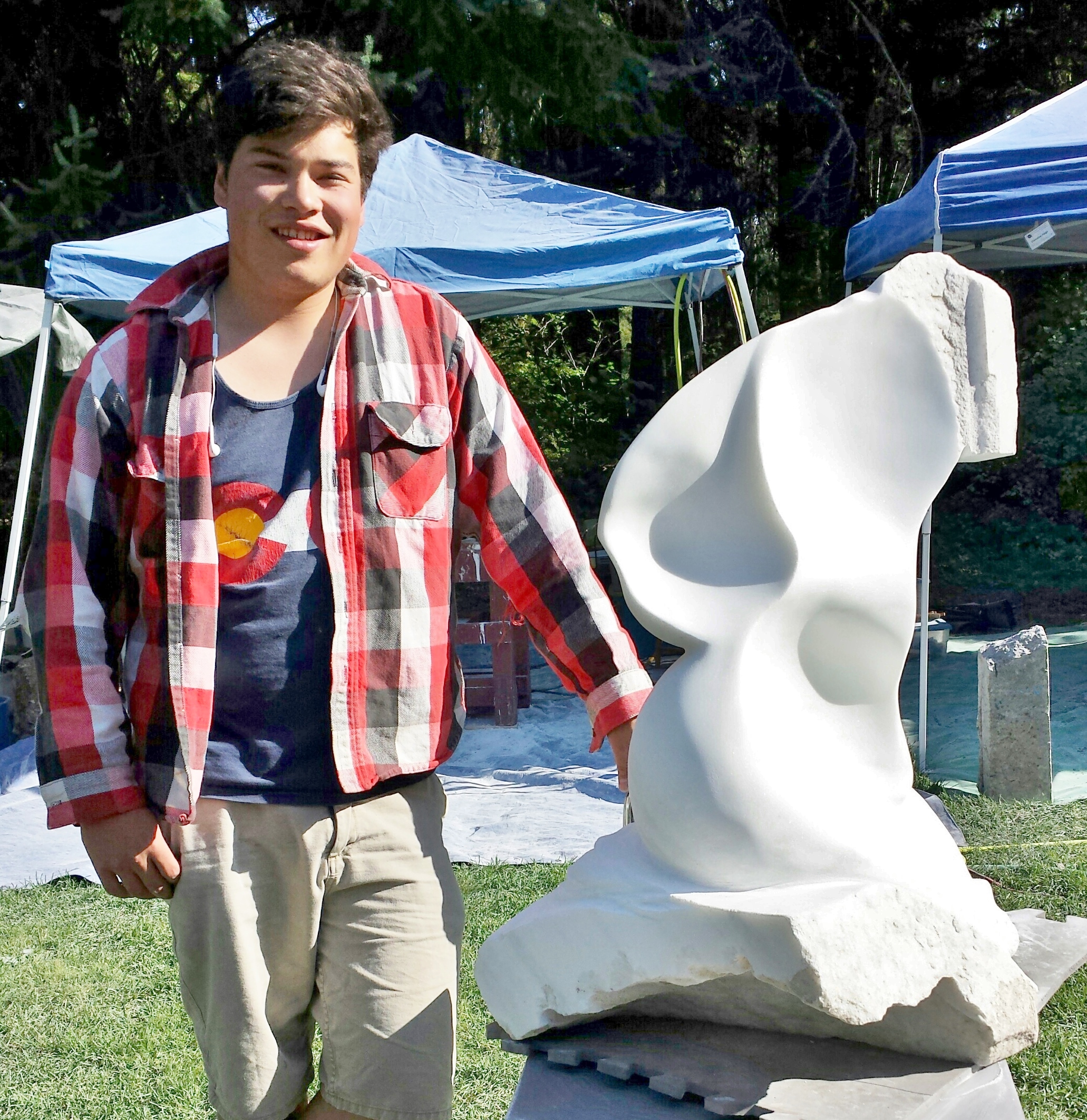 The form of this piece emerged through a long discourse with the stone. It was an old stone and had probably been sitting untouched for a number of years. However, underneath the dirt and grime was a pure, very hard marble that lent itself to the forms that I like to carve.
Even though the process in which I carve is a type of direct carving, it is punctuated by taking a step back and drawing the physical stone, over and over again. I believe that if you take time to draw the stone in front of you, whatever stage it is in, it will give you an idea of how you can work with the stone, where the high points in the rock are and where the forms you want to impose can lay.
Ben Kimura
This email address is being protected from spambots. You need JavaScript enabled to view it.
benkimura.com