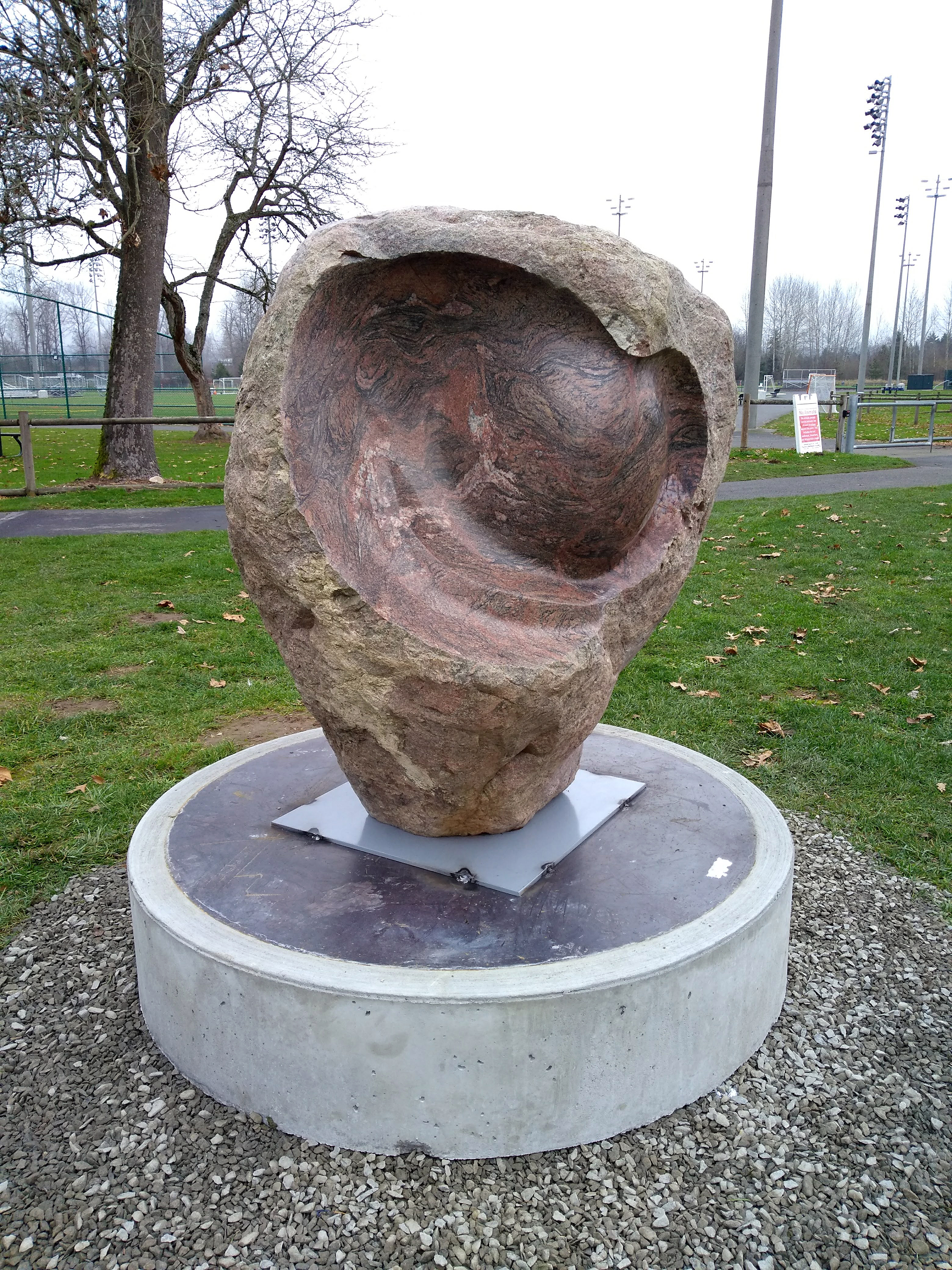 Marymoor Park gets its first two stone sculptures!
By Benjamin Mefford
December 2019 marked the culmination of more than four years of work to bring stone sculpture to the King County Parks system. It is with pride that I announce the installation of our first two sculptures for a rotating Public Art in the Park Exhibit managed by NWSSA. You should all recognize "Seedling" by Kirk McLean since we featured it on the cover of our latest November-December issue. If you've been to Freeland Studios on Whidbey Island you will also recognize "Three Faces" by Sue Taves, carved in red granite.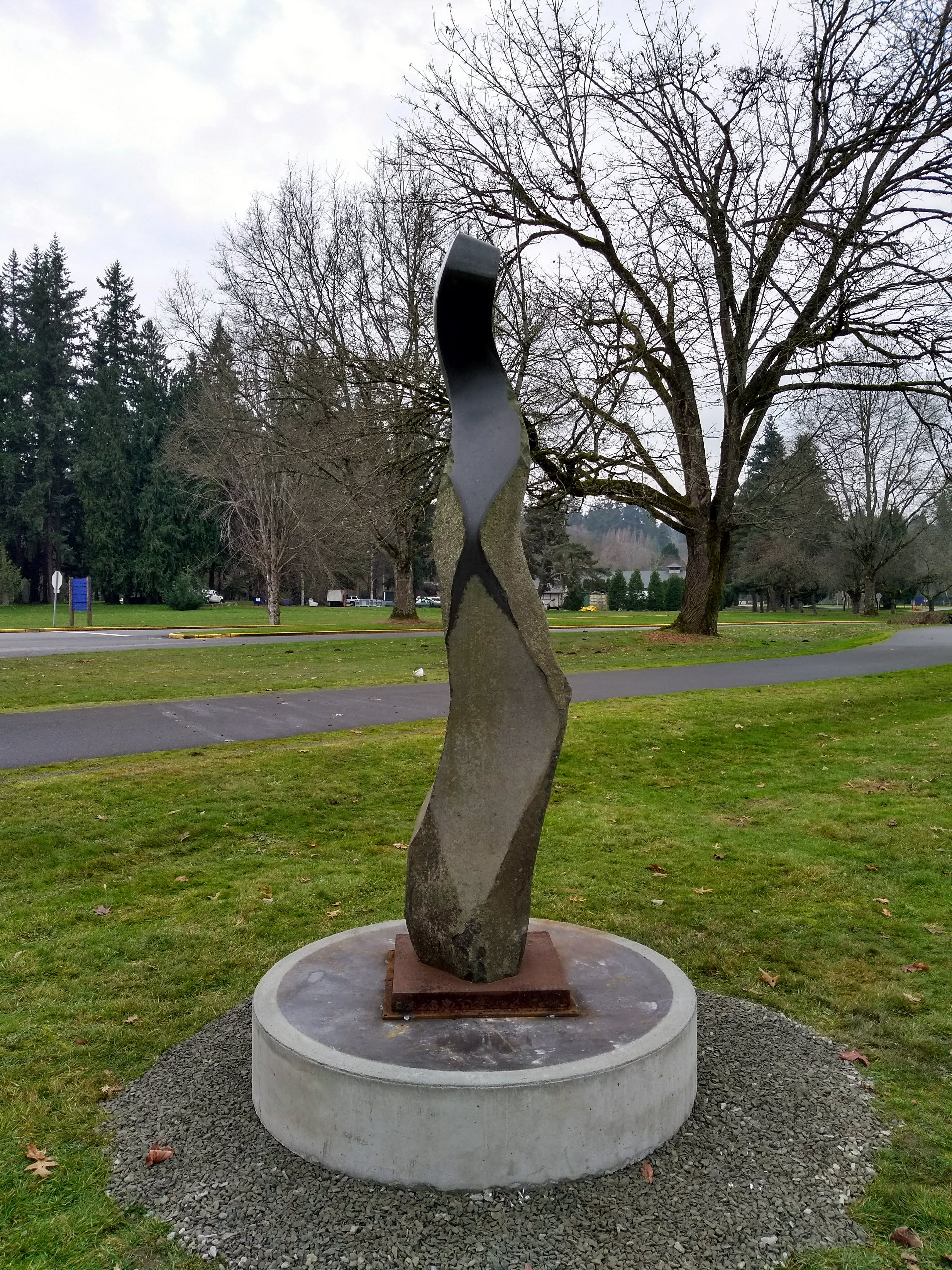 What is the Public Art in the Park exhibit?
These two plinths and sculptures mark the first step in a pilot project for NWSSA to manage a rotating public art exhibition in King County Parks. It has been developed with support from 4culture.org, and from the Community Partnership and Grants (CPG) program at King County Parks.
What is next?