35th Annual International Stone Carving Symposium at Pilgrim Firs Camp, Port Orchard, WA July 8th-16th 2023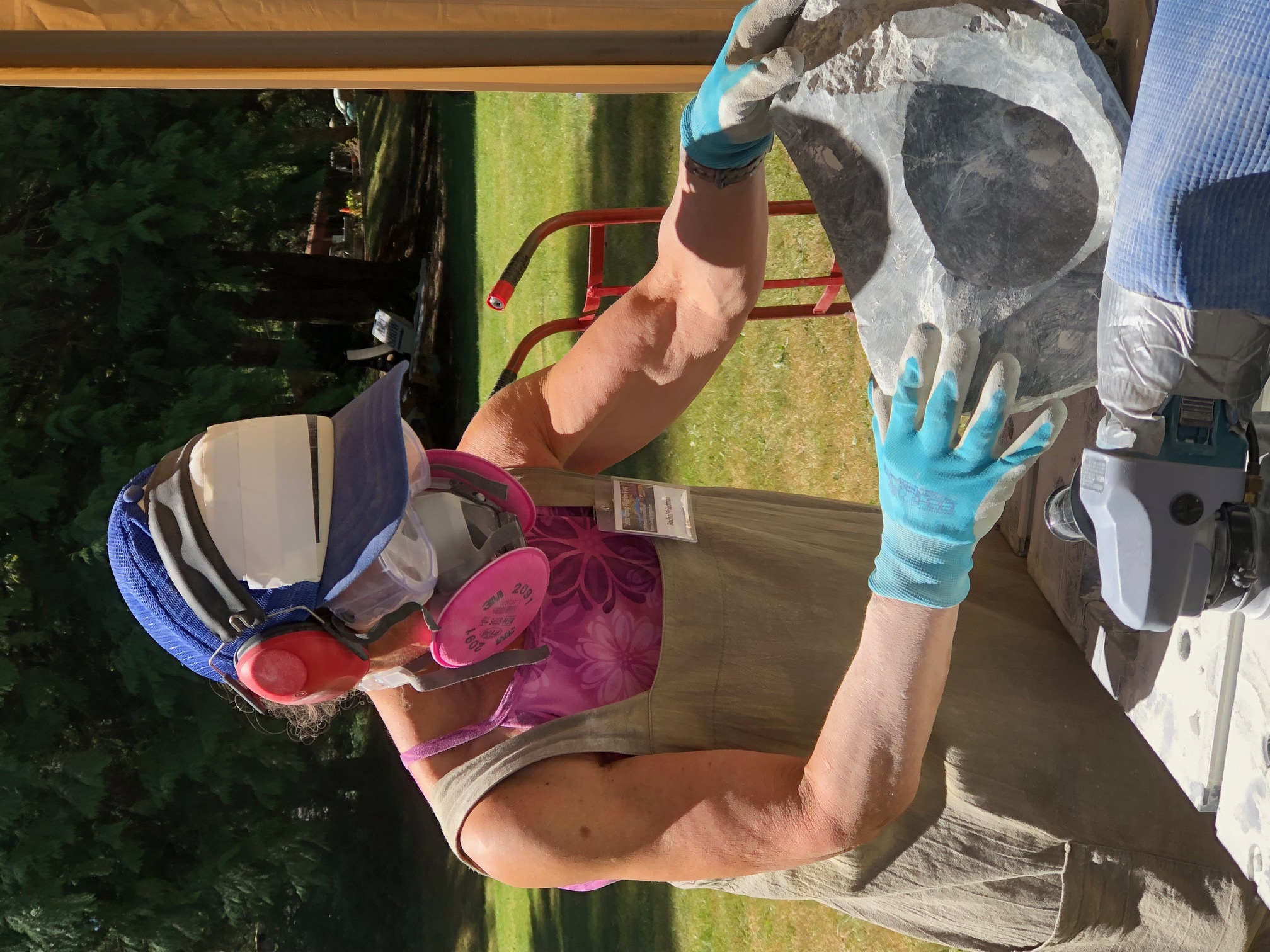 Click to Register for Our Symposium in Port Orchard, WA

Early Bird Registration - Save $100 on Full Time Member Registration Through May 31st

Artists & Workshops: Relief Carving – James Horan (Ireland), Elegance in Jade – Deborah Wilson (Canada), Big and Tiny Heavy Cutting and Intricate Detail – Tom Small (Friday Harbor, WA), May the Circle be Unbroken – Ruth Mueseler (Bellingham, WA), and Beginning/Intermediate Stone Sculpture in the DOJO with Tamara Buchanan (Lopez Island, WA)
The Symposium
We invite you to join us at Camp Pilgrim Firs for up to eight full days of playing with stone, communing with nature and enjoying the camaraderie of fellow stone enthusiasts. Bring yourself, your creative energy, your tools, and a favorite rock (or four!)
If you're new to this whole thing and don't have stone or tools, we have the Dojo set up for beginners with everything you need to start.
This event will run from July 8-16, 2023 in Port Orchard, WA. We look forward to seeing you there!

29th Annual International Stone Carving Symposium • Camp Suttle Lake • Sisters, Oregon
August 28th - September 4th 2023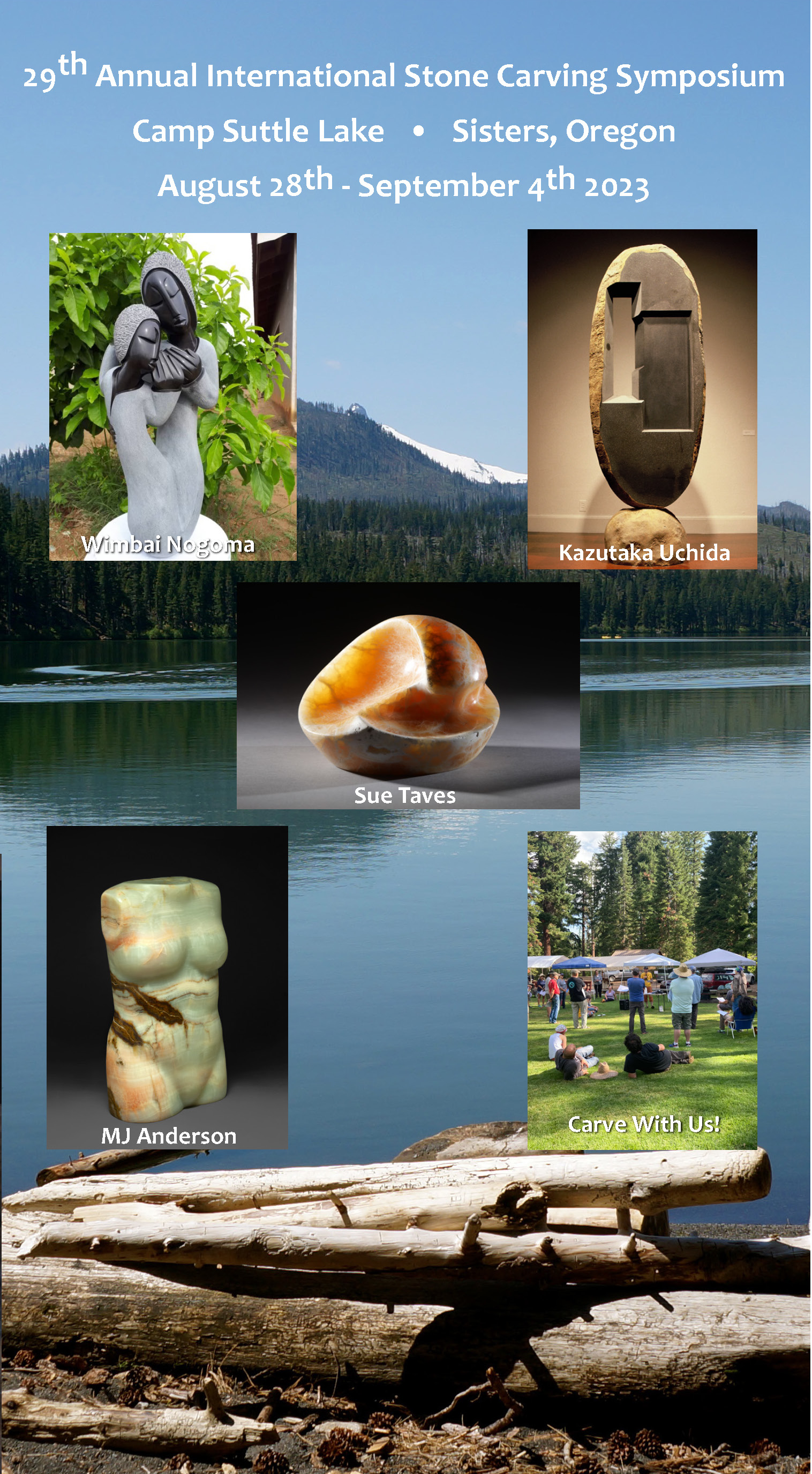 CLICK HERE TO REGISTER for our Suttle Lake Symposium

The NWSSA continues our tradition of bringing together world-class sculpting masters for unique opportunities to provide instruction and discuss where we are today. From classical hand tools to new high-tech machining tools and techniques, our instructors provide knowledge and inspiration for all attendees.

About the Symposium and Suttle Lake Facilities
The Northwest Stone Sculptors Association is excited to hold our annual Oregon State Stone Carving Symposium at Suttle Lake Camp! This is the 5th year we are returning to this venue, and it has become 'home'.
The symposium is open to all levels from beginners who have never carved stone before to the experienced sculptor. Make new friends, renew old friendships and fire up the creative spirit in a rich, supportive environment.
Suttle Lake Camp is nestled on the eastern slopes of the Cascade Mountains 14 miles west of Sisters, Suttle Lake Camp is a special place where the vivid green of Western Oregon mingles with the sunny beauty of the eastern part of the state.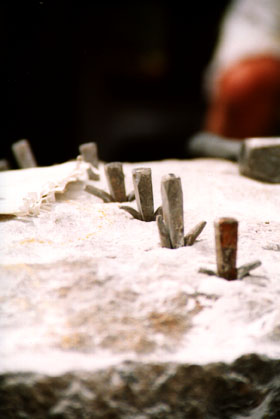 Our mission is to nurture the community of stone sculptors by developing educational opportunities, providing a support system to members, and facilitating interaction with regional, national, and international communities.To learn about becoming a member of Northwest Stone Sculptors Association (NWSSA) click HERE (or click on "Become a Member" at the bottom of the page).
NWSSA is an association of stone sculptors that was founded in 1984 by Meg Pettibone in Seattle. Our first symposium was in 1986 in the Methow Valley east of the Cascade mountains in Washington state. We have since grown to include stone sculptors and associates throughout the western US, Canada, and other parts of the world. We are a federal tax exempt status 501c nonprofit membership organization.