CARVE SAFELY
Inspired by cautionary tales from many of our members, courtesy of the Vermont Granite Museum, we have the tale of Charlie Rosadilla.
"Back in 1944 he proved the importance of wearing safety glasses. He was operating a plug drill in the dimension yard at ROA when a chip flew, striking and shattering the lens in his safety glasses. 2 weeks later, he was struck in the same manner on the other lens. Neither incident resulted in injury and was definitive proof that safety glasses provide protection."
Wear it when you are working.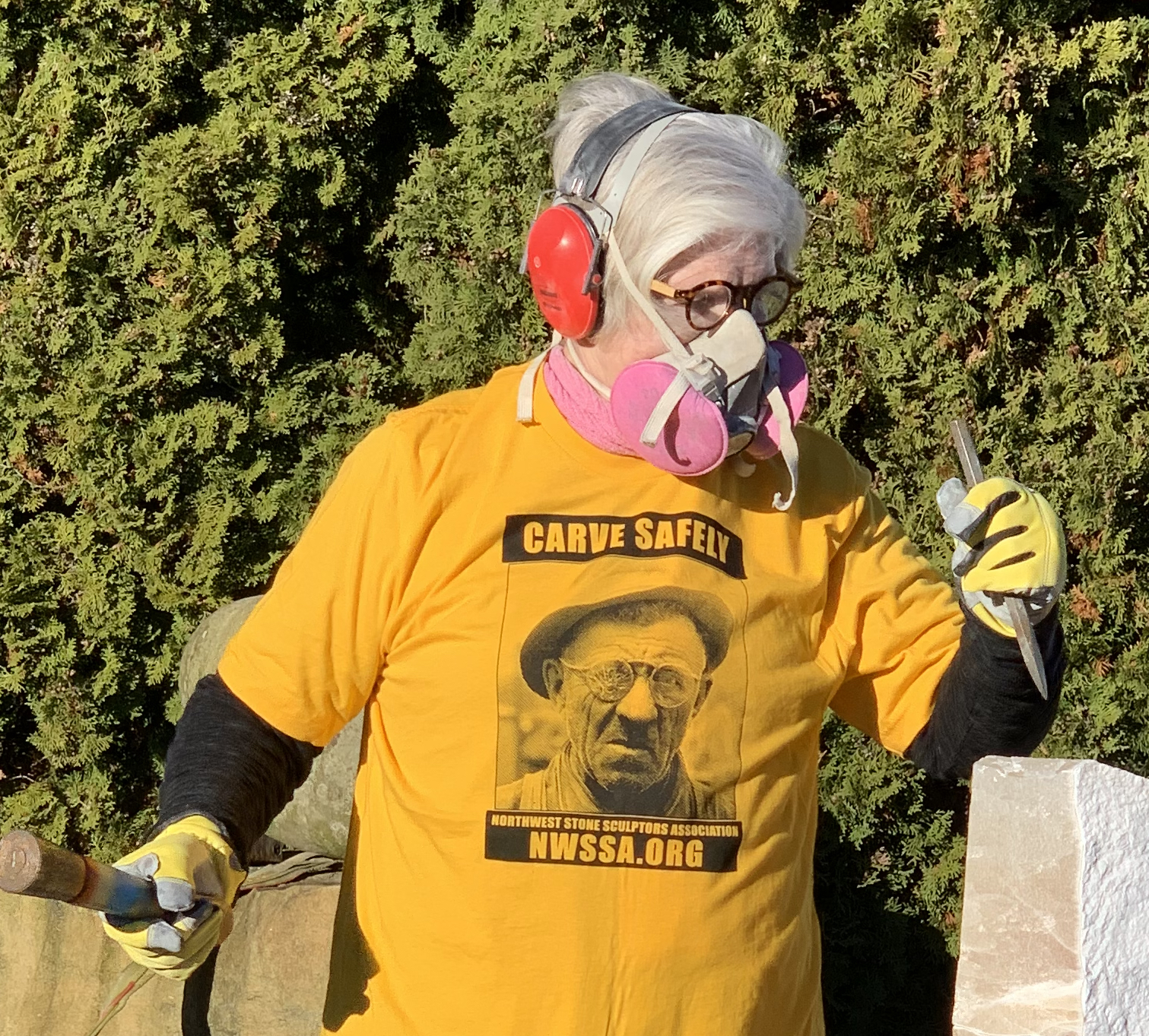 OFFICIAL
NWSSA CARVE SAFELY
T-SHIRT
$30

(price includes tax & shipping) - (supply limited)