Anne Lancaster
This email address is being protected from spambots. You need JavaScript enabled to view it.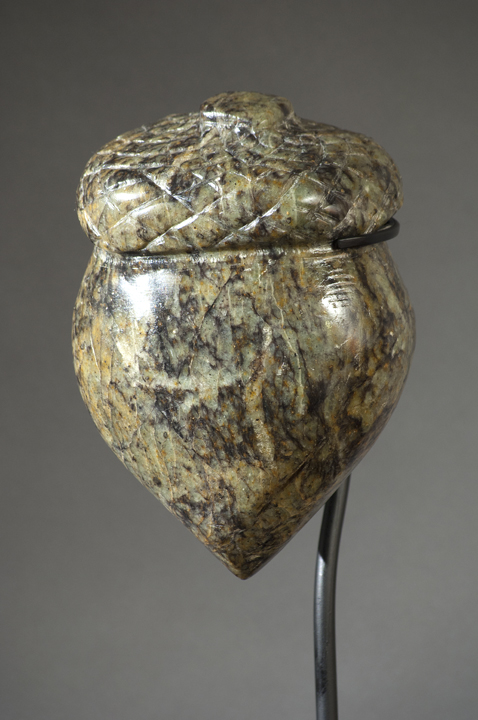 "Seed of Possibility"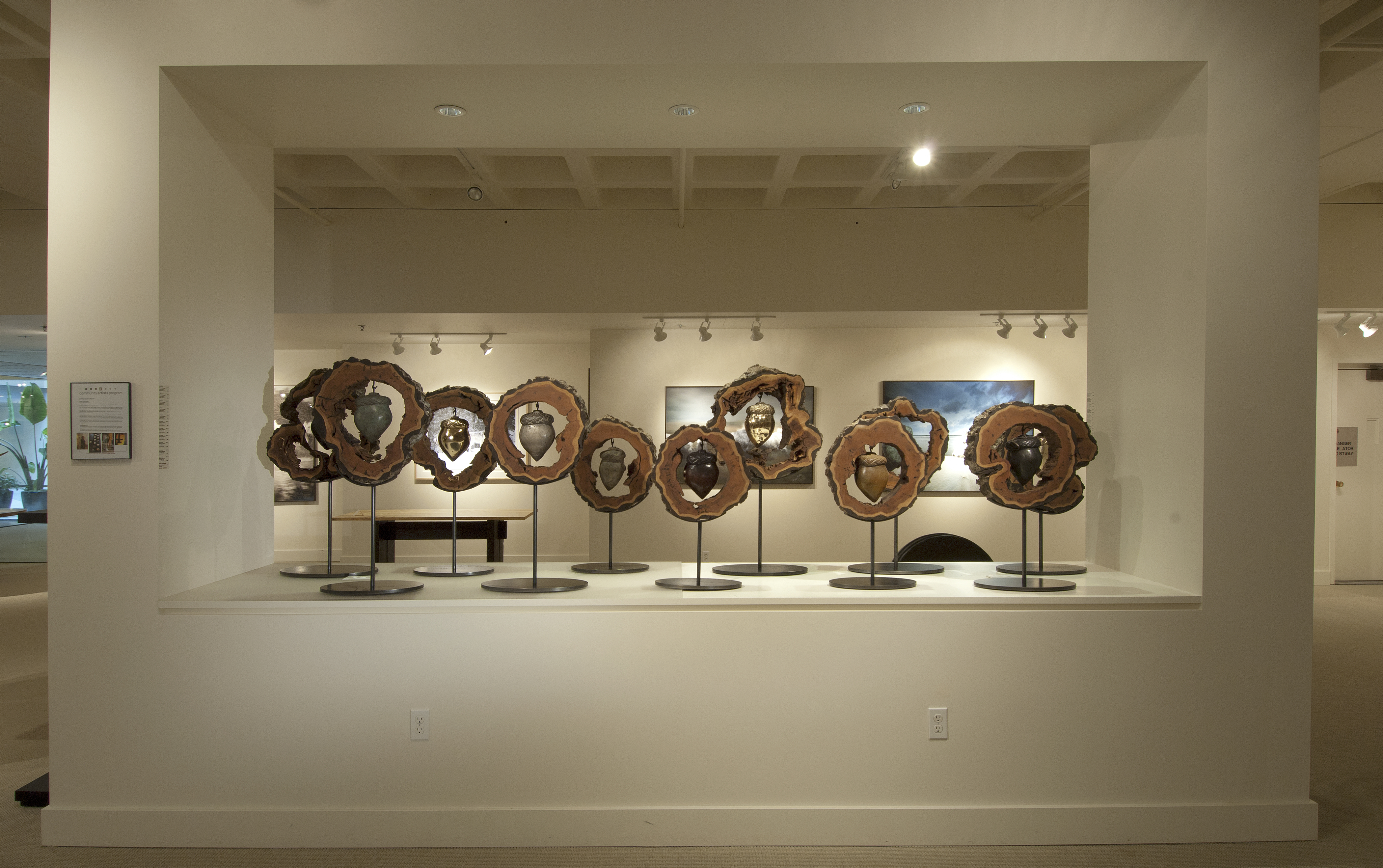 "Out of a seed a possibility
Out of a possibility a story
Out of a story a seed
Out of a seed a possibility"
–Anonymous

What is the possibility of creating a series of artwork that would 'seed' other artists? I know the answer is critical to the sustainability of the Community Artists Program I founded in 2010, and central to furthering my vision of art for everyone.

Acorns represent 'possibility' to me. They are the heart of an oak tree. And oak trees grow to be massive structures, grounded by earth, limbs spreading wide, shading and bringing beauty into the world.

Things take time. Sometimes it takes an oak tree 20 years to bear its fruit: acorns. It took me 50 years to find my medium as an artist, and today I carve stone and then take that stone to bronze to create limited editions.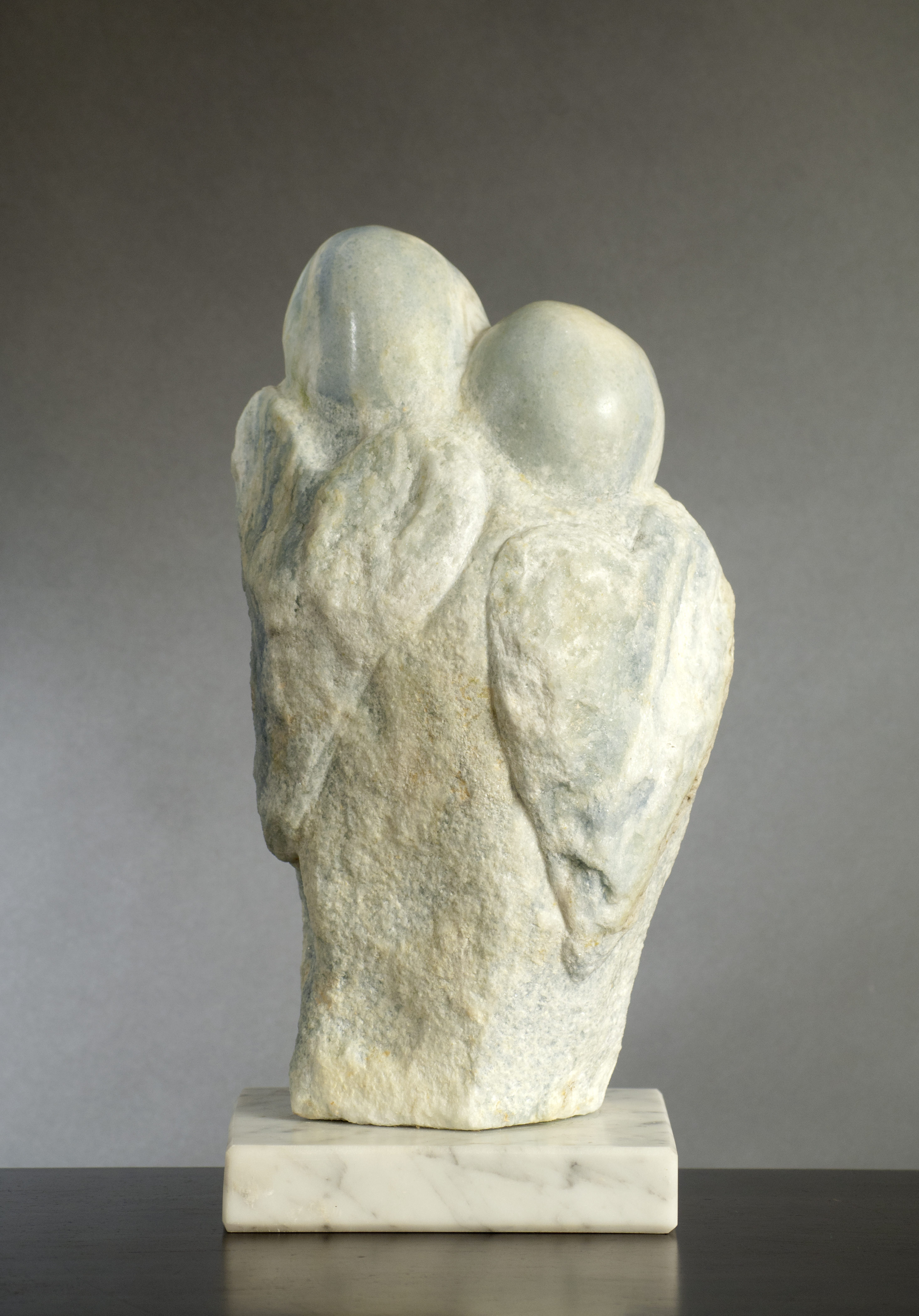 The time-honored art of bronze casting takes time as well. The original acorn was carved from soapstone, and then silicone and plaster molds were made. Wax forms were poured, spred and invested in cement cylinders. Once the wax was burned out, hot molten bronze was poured into the vacant investments to create solid bronze castings. Finishing the pieces entailed hours of cutting, grinding, sanding, and final custom patina work yielded individual seeds.

Seeds of Possibilities Collection I is a limited-edition suite of 11 large cast-bronze acorns. Each piece is unique in the bronze, wood, and steel, and each represents the possibility to meld creation with community, not for me alone, but for a vibrant, sustainable Community Artists Program.
Every year going forward, I hope to create more bodies of work that will continue to bring beauty, purpose, and possibility to the world.

2013 NWSSA video https://youtu.be/7wGRNQ53ax4

2014 NWSSA video https://youtu.be/CPf_XtWLrZE


Anne Lancaster


This email address is being protected from spambots. You need JavaScript enabled to view it.