Jocelyne Dodier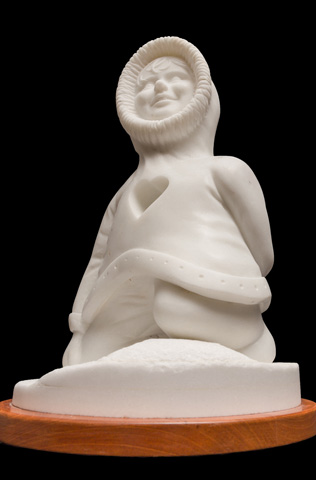 "Inner Child"
Three-dimensional art is my medium and since childhood stone has been very meaningful to me!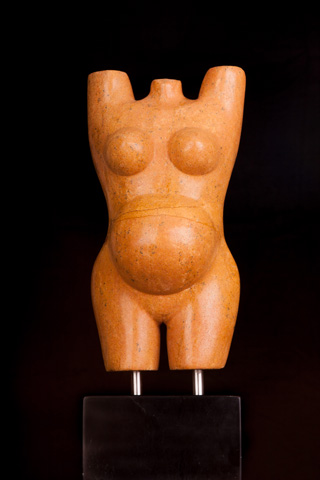 At the beginning of a sculpture, I get deeply attracted to the stone with a desire to develop a relationship with it. I am very curious to discover the stone's properties in relation to the way the stone responds to hits and touches. I am attracted to the stone's fractures, colours or textural variations; all that is guidance for me as I explore; I find revelations, meaning and experience in the sculpture as it comes alive. This is one of my spontaneity techniques!
The other technique I use is a more methodical one; researching what I would make, sketching and modeling the idea. Following this, I work directly on the stone, there is no revelation in this case, but the modeling gives me more information on the physiology of the piece to come and, so also the challenges. My sculptures can be figurative, abstract or symbolic of nature and culture.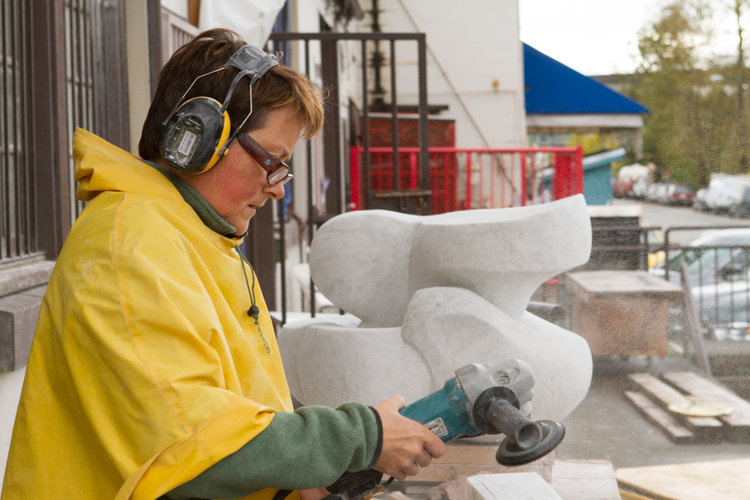 The more my work evolves, the more whimsical my compositions become. I continue to bring symbolism in relation with nature, movement, health and culture.
I sense that my art is evolving towards mixed!
Jocelyne Dodier

galeriedodier.com