Ethan Currier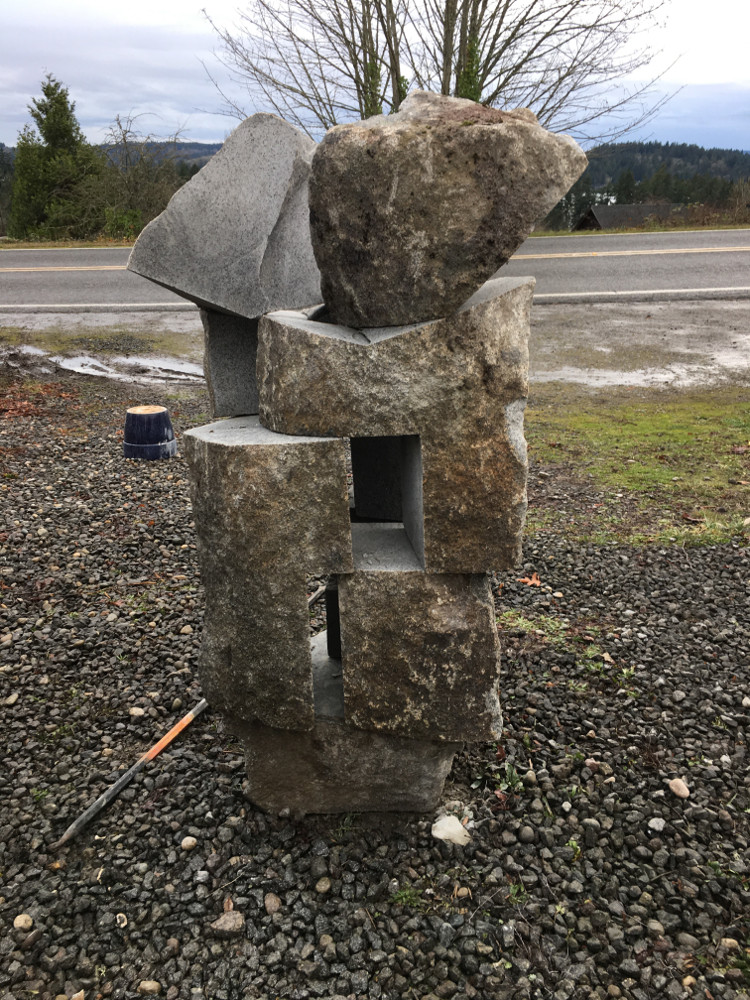 Ethan Currier is a self taught artist and sculptor who has been creating sculptures out of stone since 2001. .
After spending his childhood and young adult years living on boats and traveling around the world, Ethan learned early on to work with his hands using basic materials to create out of necessity; an ability which has since informed his art.
In 2008, Ethan began spending time in the Pacific Northwest and it wasn't long before he made the decision to relocate his studio and his life to Bainbridge Island, WA. Since then he has further developed his studio and made a name for himself as a local artist with projects such as the Stone Sculpture Garden at Winslow Warf and a public art installation created in 2013 on Blakely Rock which was visible to ferry commuters and Puget Sound boaters.
In addition to having sculptures in private collections and public spaces throughout Bainbridge Island Ethan now has placed sculpture in collections in more than twenty states and seven countries.
Ethan's most recent venture is the creation of Small World Art Gallery in downtown Winslow, opening in February of 2019.