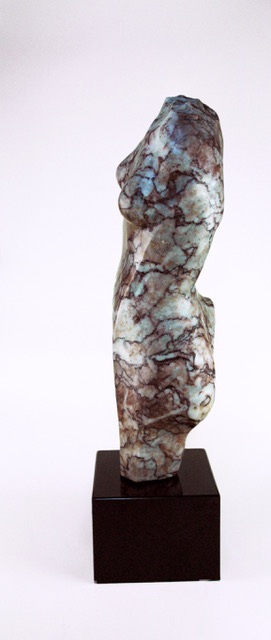 Delight in the beauty of nature and the human form inspired me to begin sculpting. Initially I modeled figurative pieces in clay, then bronze, at Lane Community College in Eugene, Oregon, where outstanding faculty artists mentored me for years.
Along the way my work has become less representational and more abstract, simpler in form but more complex in concept. I'm fascinated with the subtle transitions between forms in the human body that repeat in both nature and sculpture.
Carving stone is my current joy and challenge; stone's striations and translucence fascinate me. I aim to create tension between the stone's weight and an illusion of lightness. I'm a member of the Northwest Stone Sculptors Association, a community of talented, dedicated sculptors who always inspire me.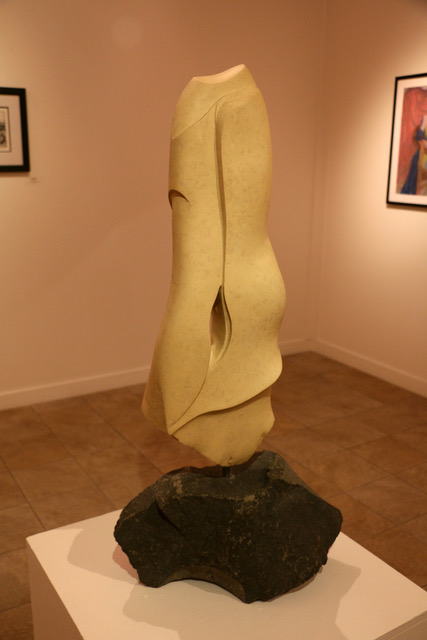 Abstracted form invites passersby into a conversation that presents more questions than it answers. Viewers make their own interpretations, and I hope my work will bring them a moment of intrigue or refreshment.