Meg Pettibone
Founder/Director (1985-1987)
President (1987-1989)
Northwest Stone Sculptors Association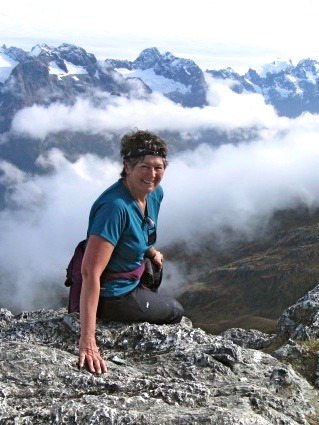 Meg Pettibone
Pettibone worked primarily in alabaster, carving abstract figurative pieces and was passionate about being part of the revival of the art of carving stone. As director of NWSSA, she organized numerous exhibitions and coordinated the 1st Annual Northwest Stone Sculptors International Symposium held in Pateros, Washington in 1987. In addition to founding this organization, she wrote the newsletter; researched, edited and published two editions of Northwest Stone Sculptors Sourcebook, a stone and tool directory which also noted the locations of all public stone sculptures in the Pacific Northwest.
Pettibone was represented by three major galleries: Kimsey Miller Gallery in Seattle; Kertez Gallery in San Francisco, CA and Bryans Gallery in Taos, NM. She competed for numerous public art projects and won a public commission by the City of Auburn, WA (1988).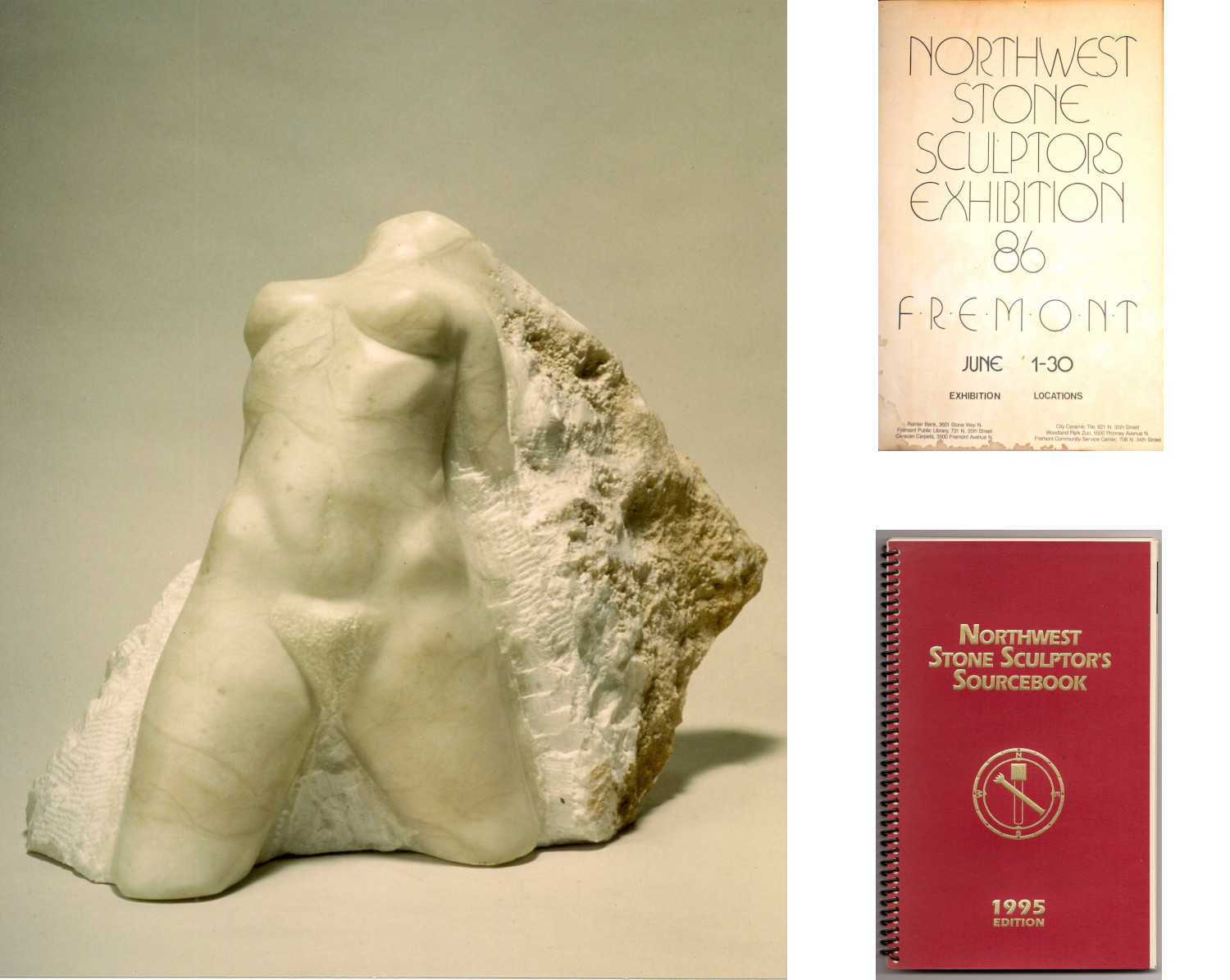 After years of laying the groundwork for Northwest Stone Sculptors, Pettibone declined nomination in 1989, for a second term as president to pursue other interests.
To see Pettibone's work, contact her directly at This email address is being protected from spambots. You need JavaScript enabled to view it.
A love of the sea and a knack for the culinary arts won Pettibone numerous exotic jobs on research vessels and sailing yachts. She worked as Ships Cook on voyages from Seattle to Alaska and Mexico, out of Bermuda and throughout the Caribbean. She's had a couple of tours with the Greenpeace ship M/V Arctic Sunrise. She's fed BBC film crews who were filming grizzly bears in Alaska and marine biologists who came to Bermuda from all over the world to study the greenhouse (carbon) effect on the floor of the ocean.
On solid ground, solo trekking adventures have taken Pettibone across Patagonia, New Zealand and Norway.
Ecstasy 24" H Colorado Alabaster
~~~~~~~~~~~~~~~~~~~~~~~~~~~~~~~~~~~~~~~
Dear Members,
Thank you all for keeping this organization thriving for all these years. I wish you all many more dusty years!
Meg Pettibone