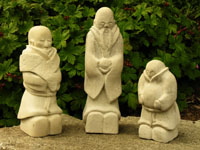 Tamara Buchanan is a sculptor of stone. She sculpts in granite, marble, limestone, sandstone, and basalt. Preferring to work with organic forms, her sculptures may be either representational or abstract. Her work ranges from large scale, public sculptures to pieces small enough to hold in one's hand. By using figure and form, her sculptures often explore the development of self; the relation of self to the outer world. Each piece is unique and invites touch, reflection, and often a smile.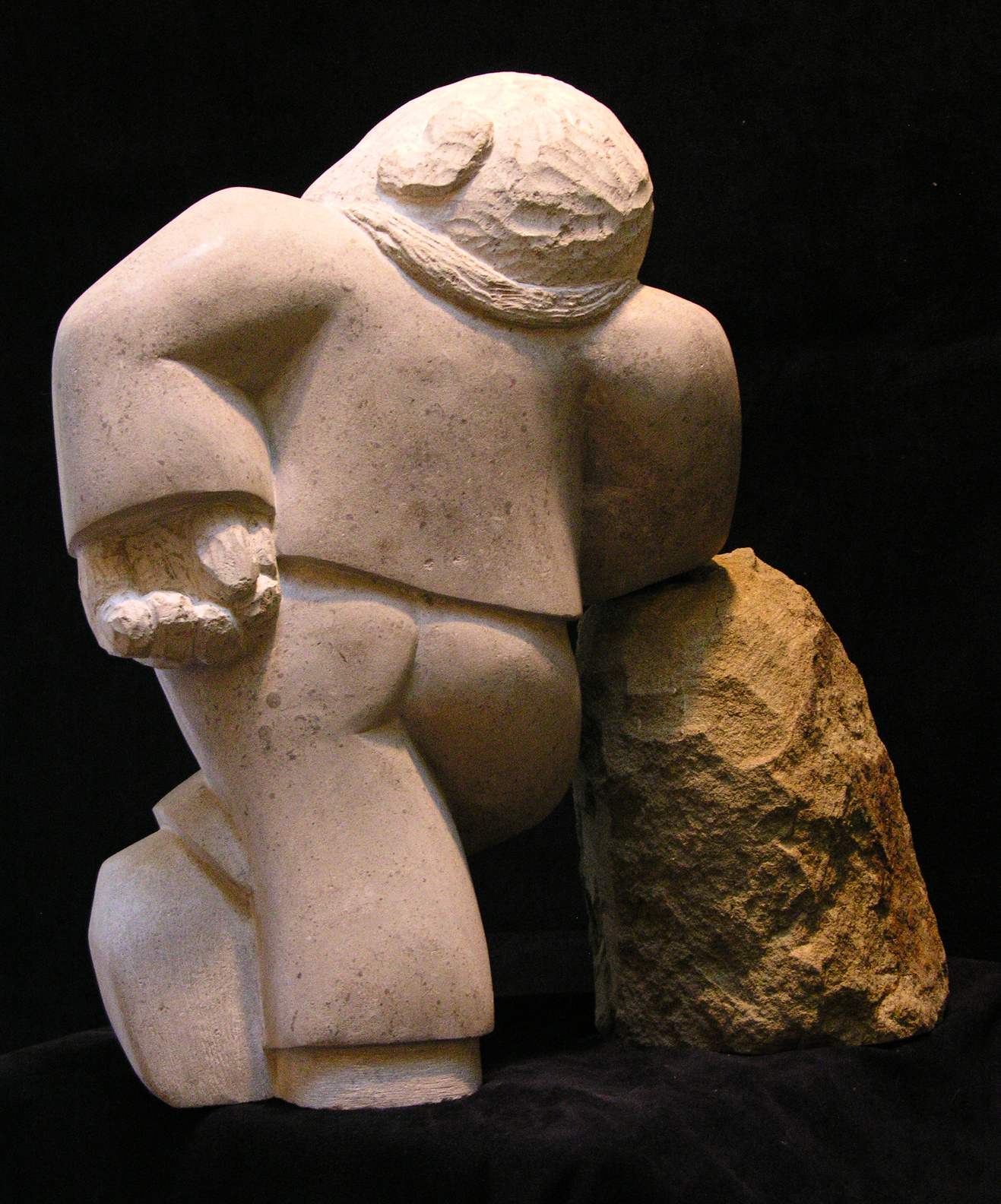 A graduate of the University of Washington, she studied sculpture Lake Washington College, WA with George Pratt of Vancouver, B.C., in the studios of Silverio Paoli in Pietrasanta, Italy and Mauro Berretini of Sienna, Italy. She has participated in every International Stone Sculptor's Symposium sponsored by the Northwest Stone Sculptor's Association since 1987.

While the creation of her unique art is her primary focus, Tamara enjoys sharing her passion by teaching. Her classes at her studio on Lopez Is, WA, at Pratt Fine Arts Center in Seattle, WA, and at the NWSSA International Stone Sculptor's Symposium, are a source of joy and further learning for both her students and herself.

Artist's Statement:
Stone sculpture in many ways is an art form of an earlier time. It is an art form which takes time and patience to perform. There is nothing about it which speaks to the speed at which our lives must travel in our present society. Every piece of stone is unlike any other stone. Since stone must be worked by an individual's hand, each piece is then unique, one of a kind. The artist's hand can not duplicate precisely what has been previously created.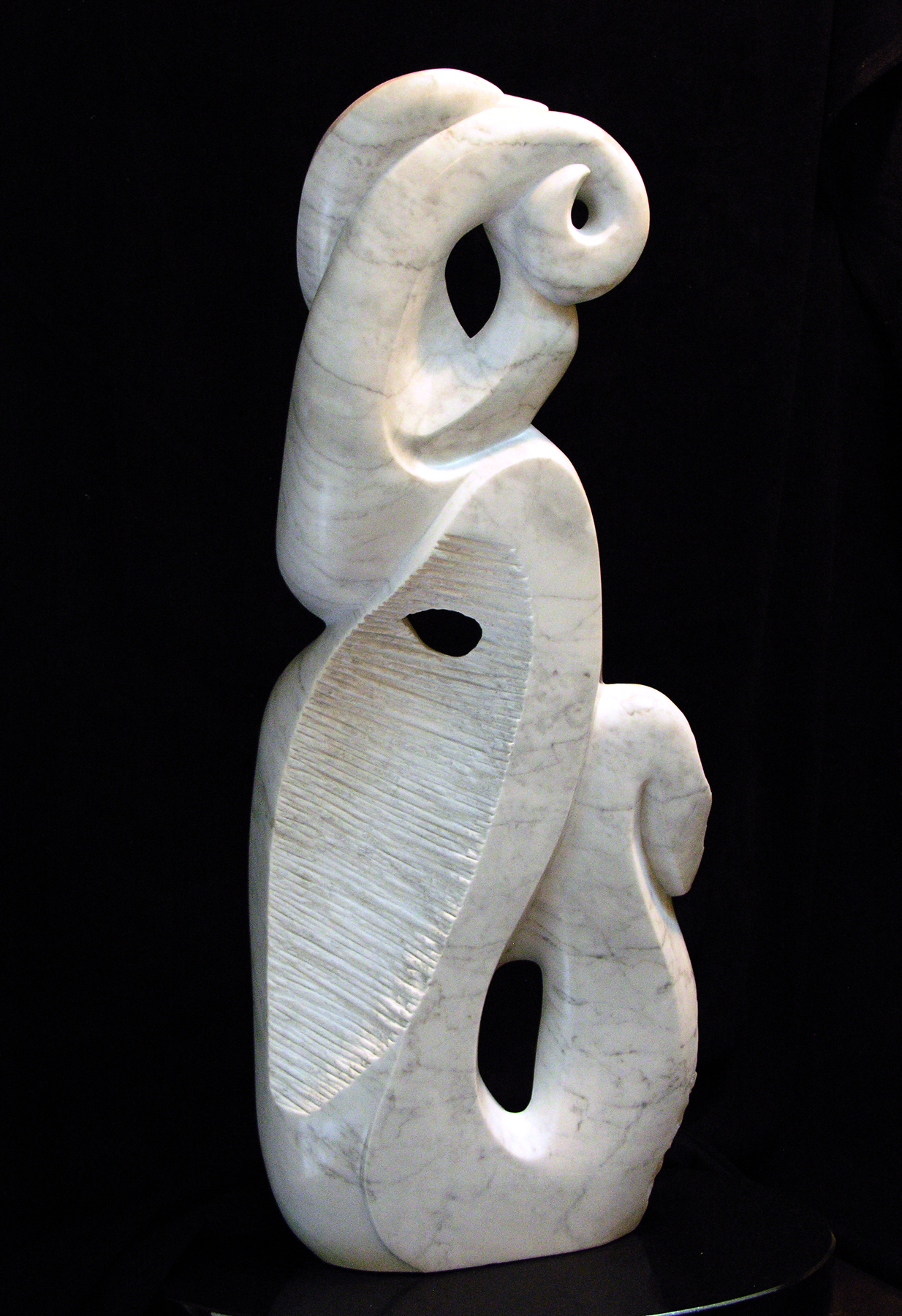 Stone has permanence. Art in stone gives one a sense of connectedness to the earth. Sculpture invites touch. To become involved with art, by touching, by sensing its connection to the earth, allows us to feel peace, to feel moments of calm in the midst of the swirl of modern life.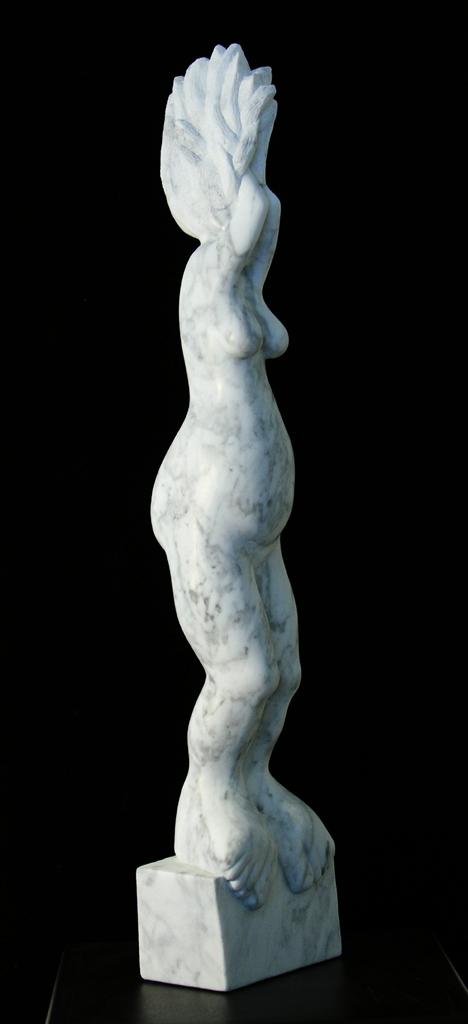 Tamara Buchanan, Sculptor
PO Box 305
Lopez Island, WA 98261
360-468-3876
This email address is being protected from spambots. You need JavaScript enabled to view it.