While I have been an artist as long as I can remember, I have been a sculptor since 2000. I have carved in many types of stone and wood so far, but I prefer basalt for my larger outdoor pieces.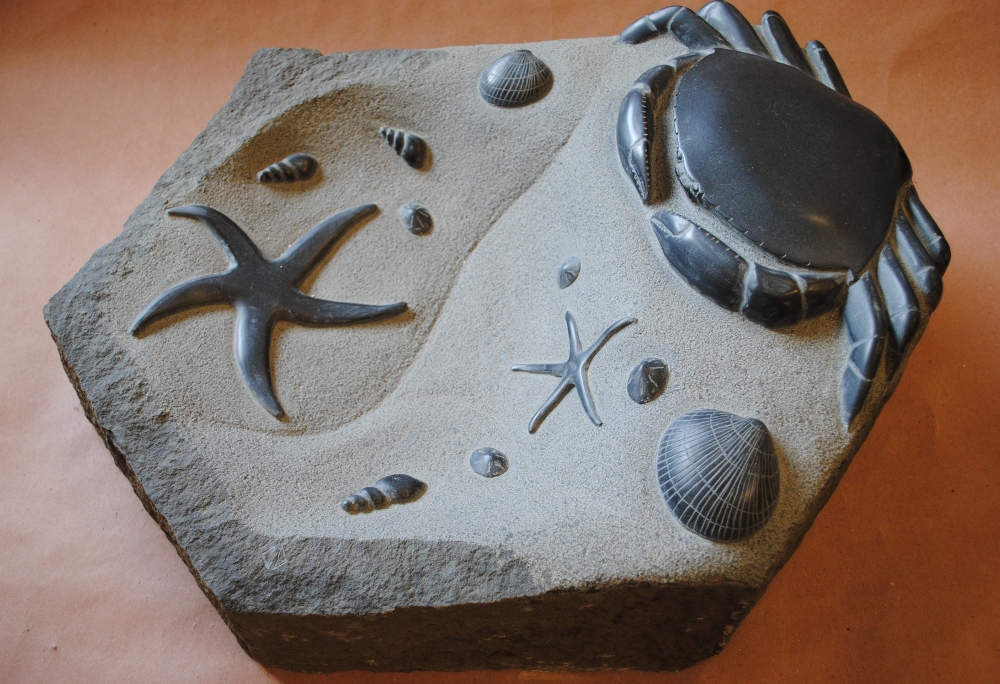 Basalt is a wonderful outdoor medium because it has rough natural surfaces to contrast the polished and highly detailed images carved into them. People are inclined (and encouraged!) to touch the sculptures.
My sculptures have mostly been realistic images of wildlife, combining my love of art with my passion for nature. Growing up on the Olympic Peninsula, between the mountains and the ocean and amid forest and stream, the outdoors has always been an important part of my life.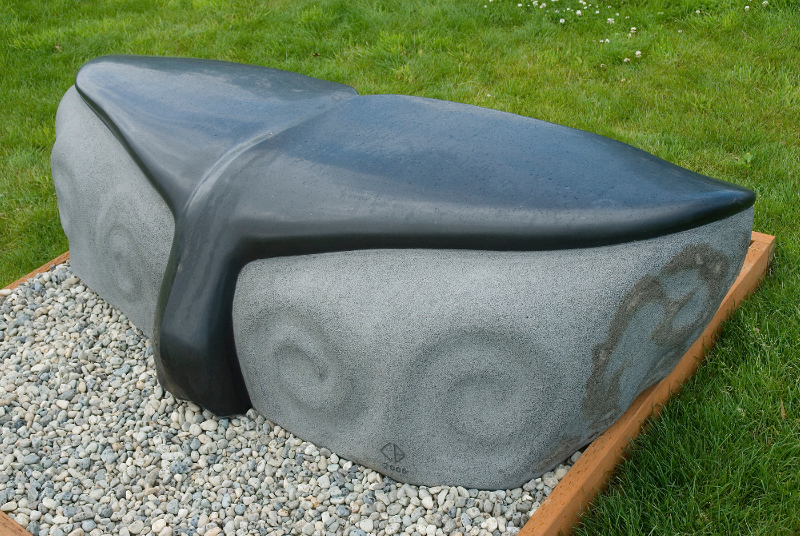 I use a variety of tools in my sculptures: hammers and chisels, power grinders, diamond chainsaws, hoists, etc. The larger pieces (hundreds to a few thousand pounds) are sometimes a challenge just to turn over! The finishing touches (with diamond polishing pads) take many hours alone. I work out of a studio at my home in Fall City.
I have public art installed all over the Northwest, including Issaquah, Fall City, Puyallup, Oregon City, and San Juan Island. I also have smaller pieces on display at the
Up Front Gallery
in Issaquah.
Craig Breitbachhttp://ww1.craigbreitbach.com/