About Tom Small: I was born in 1959, in a woodsy place north of Seattle. My early visual impressions include drawings of buildings on my father's desk, skeletal frames of buildings under construction, Native American Art on the walls, and trees against the sky.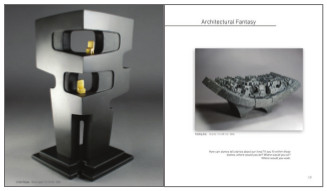 I'm told that as a child I whittled everything within reach, soap, flour, butter on the table. In high school, I started carving wood in earnest. I did my degree at the University of Washington, where I studied sculpture, bronze casting, welding, and Northwest Coast Native art.
In 1984 I fell in love with carving river stone, while living in the Olympic Mountains. This prompted me, in 1989, to create a studio in the woods, on top of a little mountain on the Island of San Juan.
Stories in Stone and Light; The Sculpture of Tom Small, published by Chatwin Books of Seattle. This is Tom's first book, a comprehensive collection of his work in stone, glass,
bronze
and wood that covers sketches to
studio
to a wide range of finished sculptures, small-scale to monumental.
More About Tom: