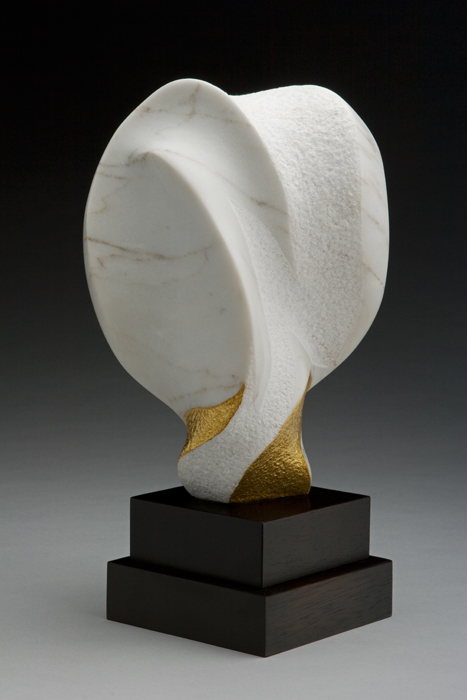 "Transition"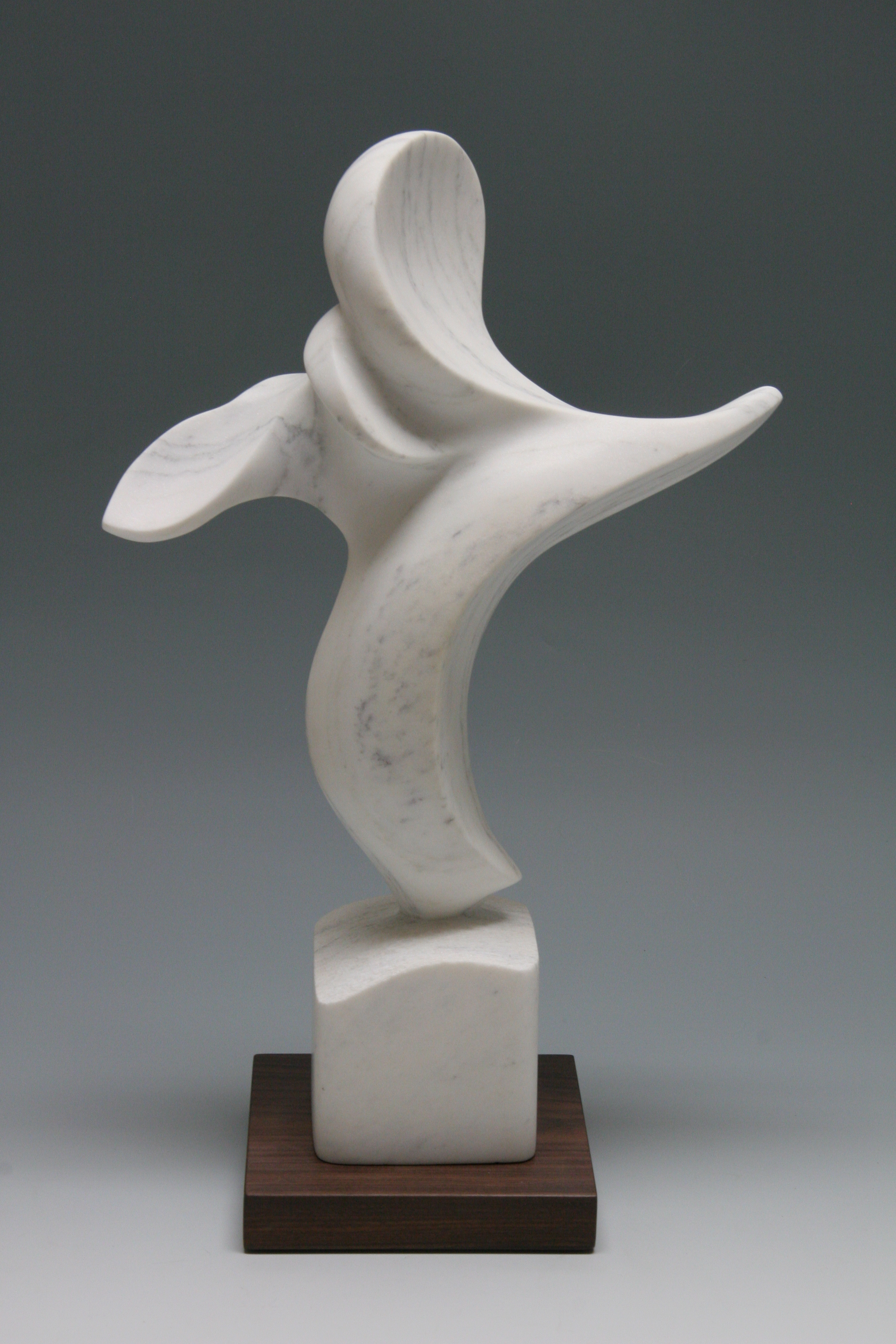 Kim was born in Idaho, and grew up savoring the outdoors and the natural beauty surrounding him. After several years of studio art training at Boise State University, his desire for a classical apprenticeship led him to the Bavarian Alps. There he studied under two master sculptors, learning the discipline of techniques, patient diligence and high craftsmanship, that have been handed down through generations in Europe.

After five years he returned to the U.S. to collaborate with wood-turners, sculptors and architects in expanding his scope of endeavors. These joint ventures led to traditional, contemporary and abstract work, both in figurative and wildlife sculpture and bas-relief murals. His work can be seen in public locations such as the Mt. St. Helens Visitor Center, Castle Rock, Washington; and the Hall of Birds at the Museum of Natural History, Los Angeles, California.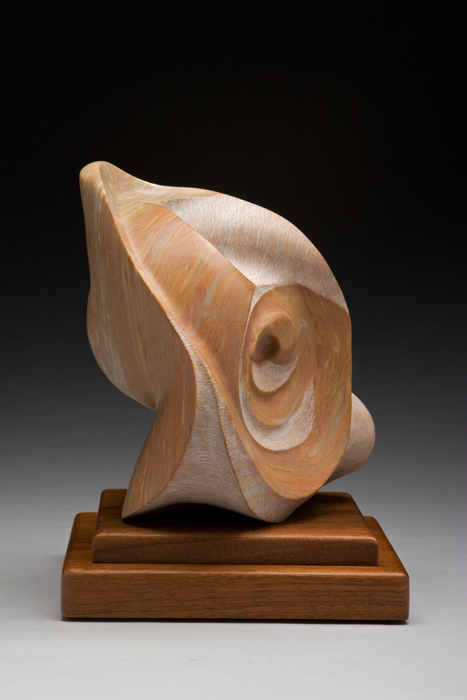 Kim is currently living near Portland, Oregon, where his sculptures explore the tension between the excitement of life propelling one, and what stalls us from doing it. He uses the earthy, enduring materials of stone and wood, for their strength and luxurious surfaces. Cast sculpture broadens the pallet for his ideas and projects. He is a member of the Pacific Northwest Sculptors and Northwest Stone Sculptors groups.
Kim Lewis (503) 267-8703
This email address is being protected from spambots. You need JavaScript enabled to view it.