Once again, NWSSA's booth at the Northwest Flower and Garden Show was a rousing success. We had several new artists showing work, sold a handful of pieces, and put hammer and chisel in the hands of countless prospective sculptors!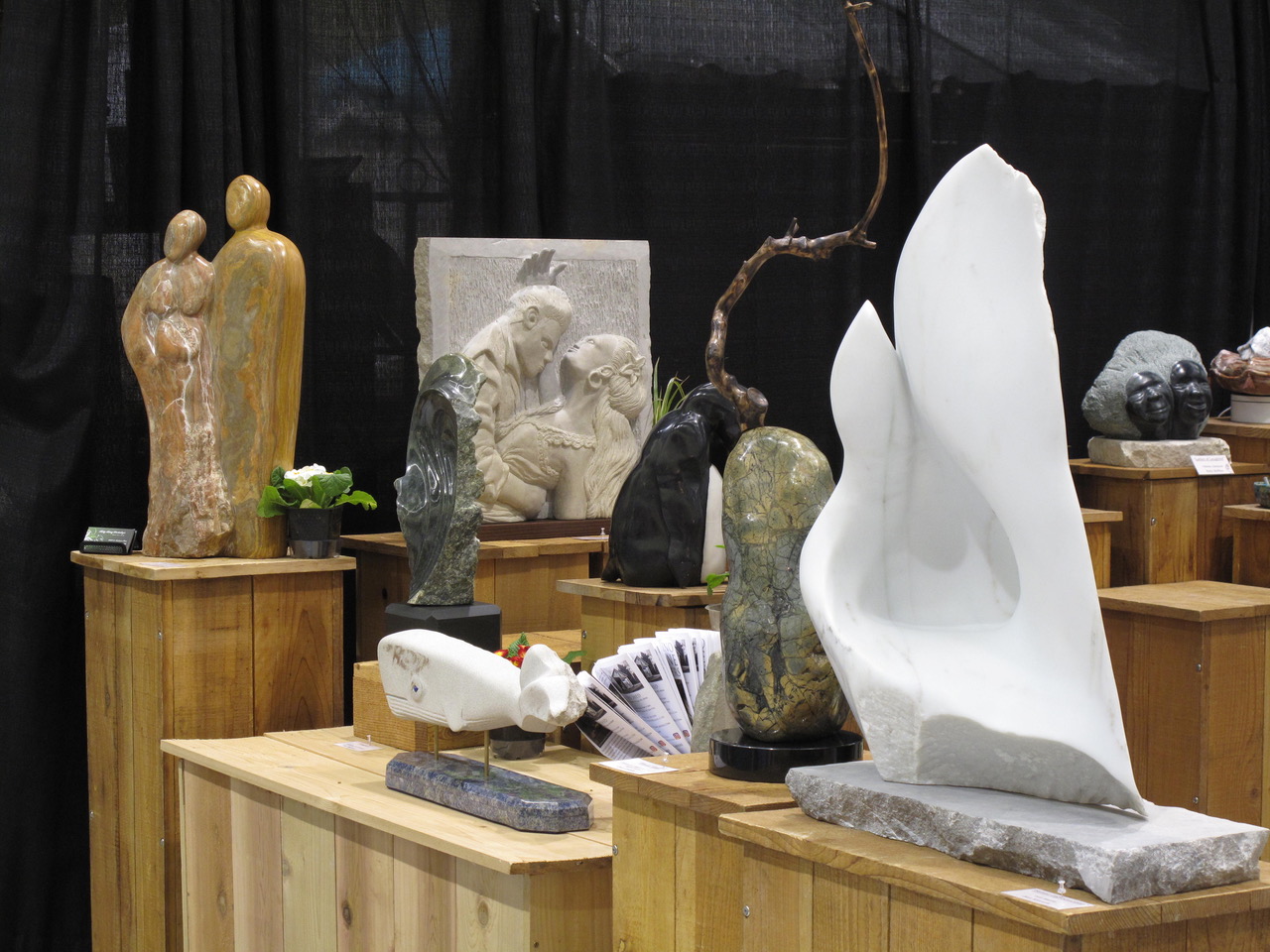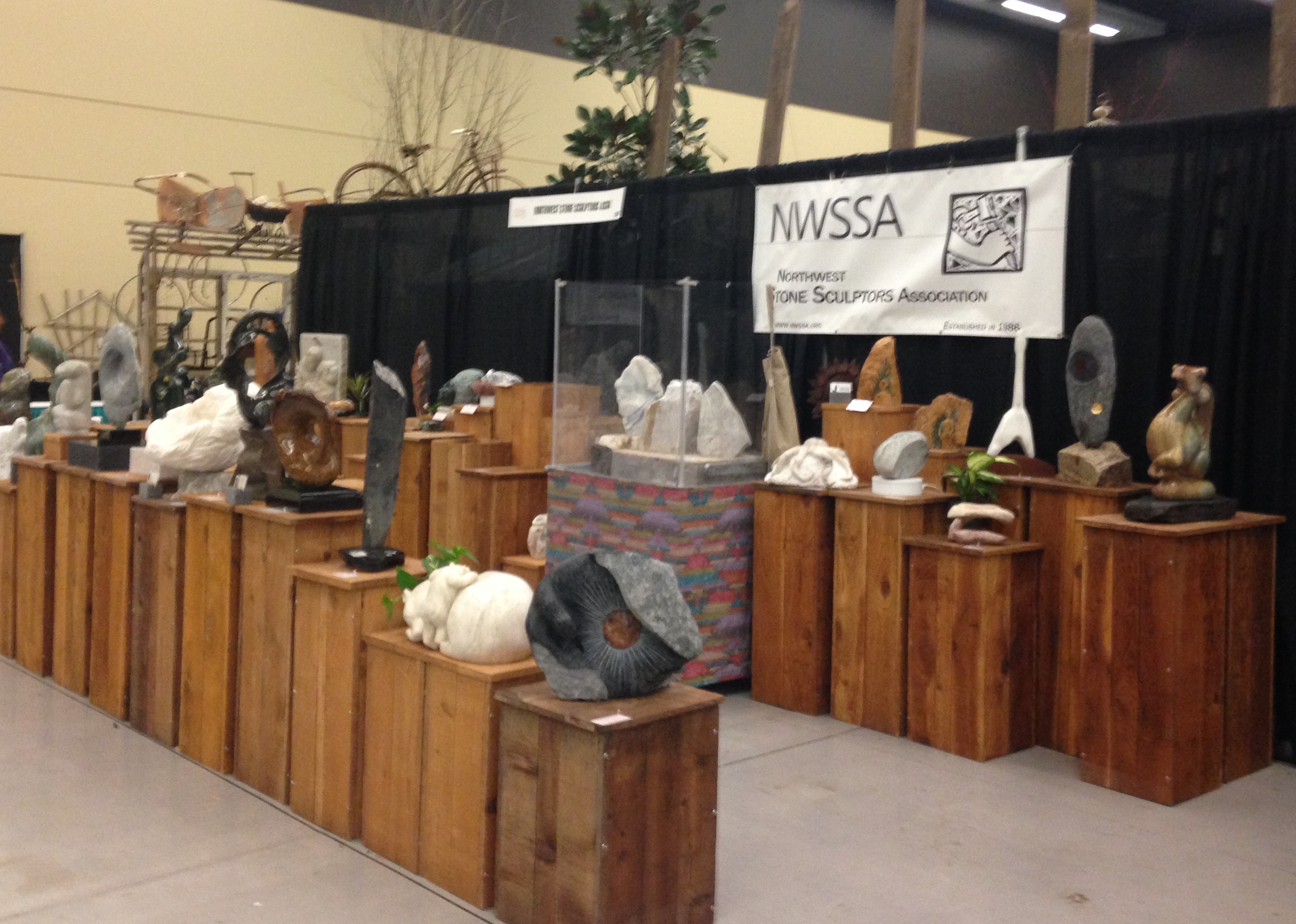 About two weeks before the event, I got a call from Linda, the garden show organizer. She asked me if we wanted to get another 10x10 space at no cost, in addition to the 10x20 that we already had paid for. Of
course
I said "Yes!"
So we pulled out all the stops and got as many artists participating as we could, including several new artists that had not been in the garden show before. Nathaniel Cook of Washington Jade brought his award-winning jade work, and a display case to keep it safe. Ed Salerno of Tenino Stone Carvers came with some native Tenino sandstone. Julianne Kohn brought her alabaster dragon, "Draco Rising", and Ben Kimura brought several pieces, including a large marble piece, "Silent Introduction", that got the place of honor at the front corner of the booth.
In all, we had over 50 pieces, representing 19 artists!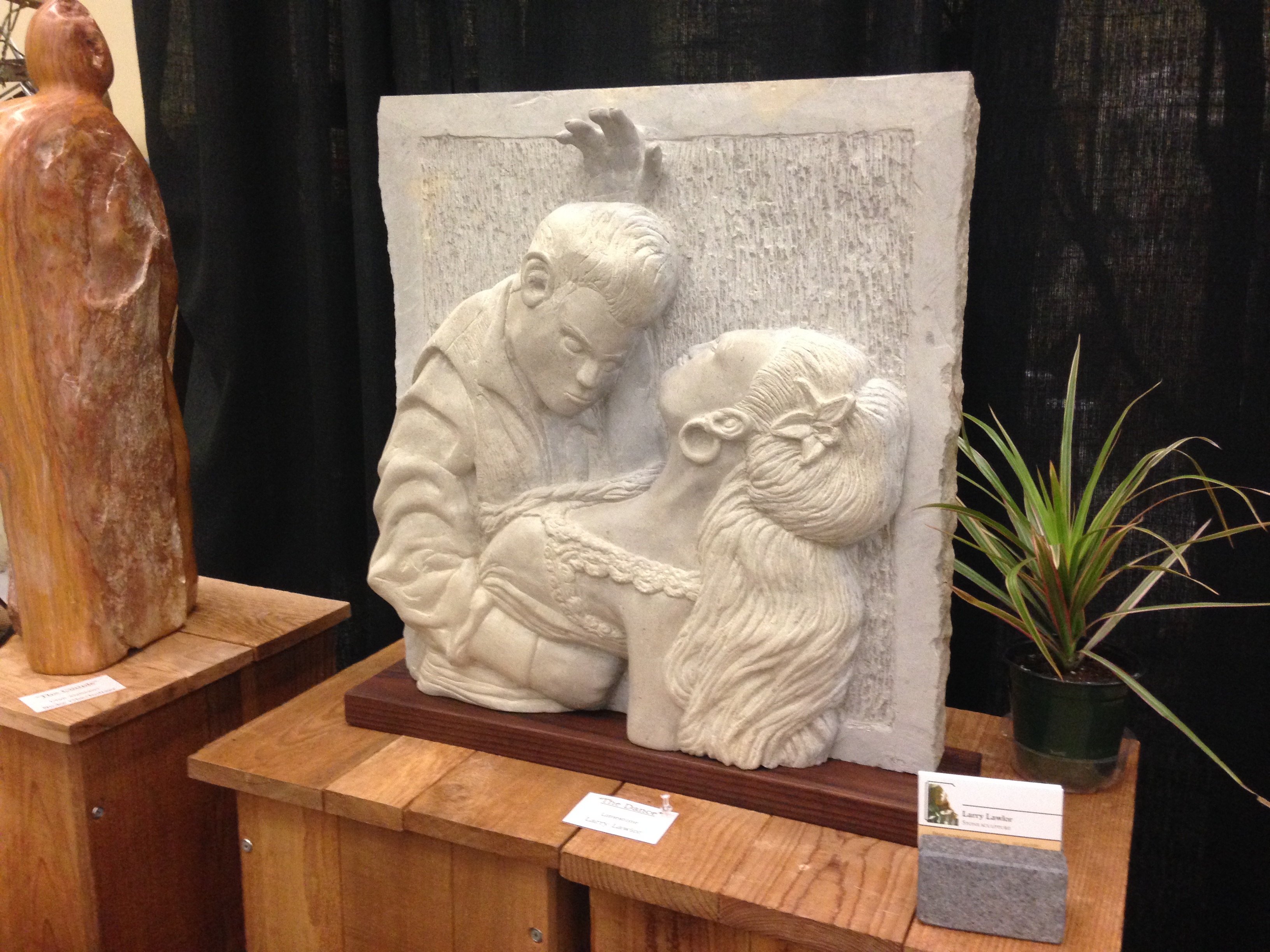 Traffic through the booth was steady on Friday and Saturday nights when I was there. We got several people to try out carving with hammer and chisel on the alabaster test pieces in the demo booth. We had a number of children get really excited about it, and quite a few adults. And when we weren't putting tools in someone's hand, I was carving away on a nice little piece of alabaster. A bunch of folks from other nearby booths came over and told me that the sound of chiseling was bringing more people back to our corner of the convention center. So, of
course
I just wanted to keep hammering away!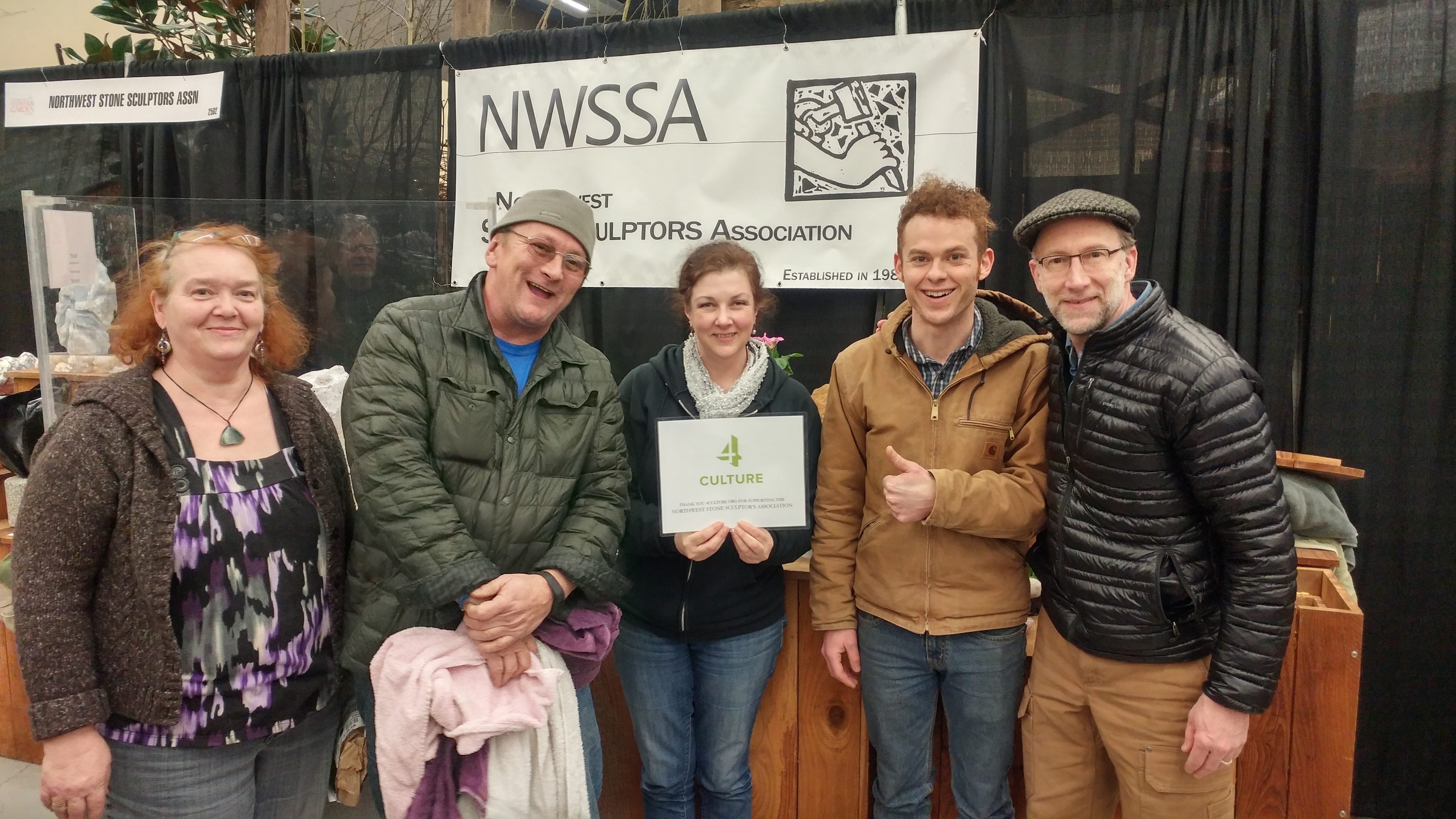 This event would not have been possible without the heroic efforts of Pat Barton and Nicky Oberholtzer. Pat organized so much of the logistics of providing pedestals and setting up the booth, in addition to wrangling up artists to participate. And Nicky compiled information to create our schedule and
pricelist
, and then mailed out wristbands to all our participants. And then she worked in the booth for at least eight hours every day of the show! So, a huge thank you to Pat and Nicky, and all the other folks that came on Monday to help with setup! You are awesome!