Every First Thursday, Seattle's primary Art Walk takes place among the Pioneer Square galleries surrounding Occidental Park in Seattle. This September 3rd-5th, NWSSA set up a sculpture show in the park to place their art in the path of the hundreds of art lovers who come every month to this Art Walk. Twelve of our members took the opportunity to show their art and make new friends.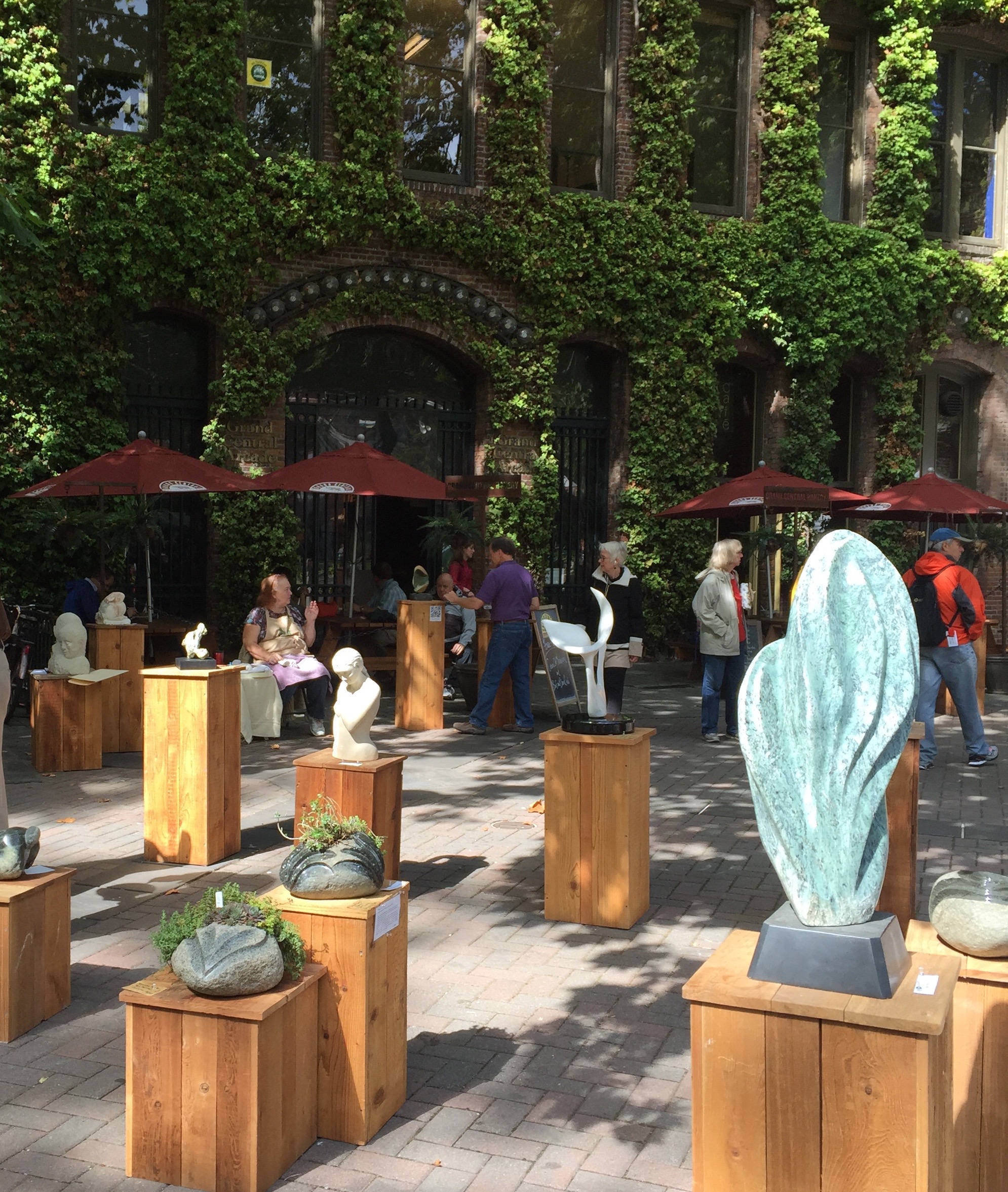 All in all it was a successful show thanks to efforts of multiple people. Organizing the event was our show maven, Cyra Jane Hobson. She worked closely with Sara Umeda with the Seattle Downtown Association and Phil Bevis of Arundel Books on Occidental Square. Phil not only reached out to the association with the idea for the show, but allowed NWSSA members to secure our sculptures and pedestals in his store overnight. (Thank you, Phil!) The participants set up the pedestals and sculptures each day under the placement eye of Anthony Kaufmann, outlining a balanced walking path through the park with 40 beautiful stone sculptures.
Being in such close proximity to so many galleries gave our members an opportunity to talk with gallery owner/managers in a relaxed way. "Oh, have you seen the sculpture display in the park? Drop by." And because of advance contact, a Foster/White Gallery representative made it a point to drop by to chat and to see what our members were up to. What a great way for the galleries to get to know our members and their work!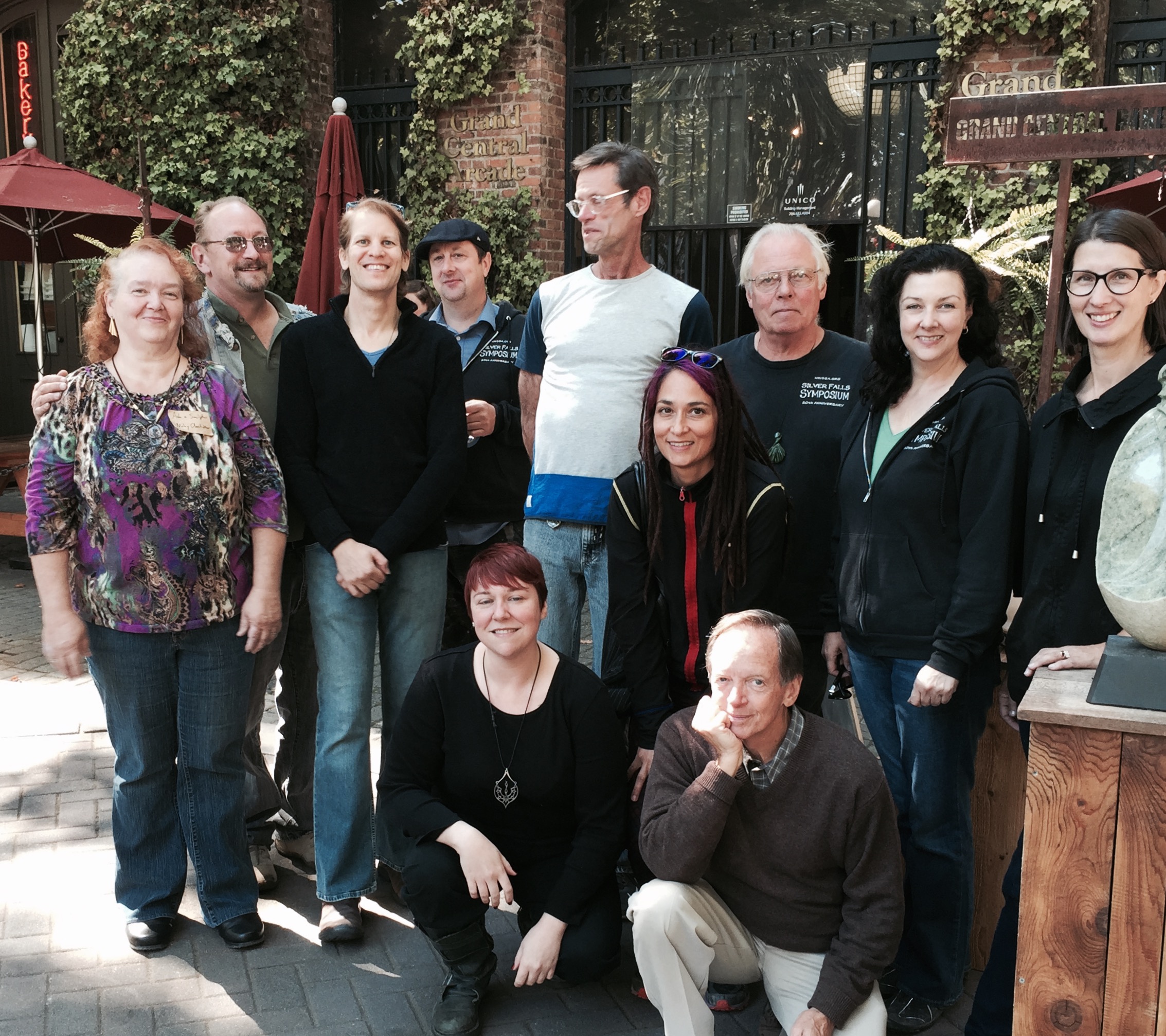 While spending time in the park with the show and the thousand people who walked through, all the artists were able to watch the public interact with their work, have conversations with lots of potential buyers. Their feedback all points toward this show being a valuable experience for everyone involved.
As Cyra summed up: Overall, a lot of networking was done and we sold one piece, one artist's work went directly into a gallery upon tear-down and more than one passer-by vowed to come to Camp B. It was a gorgeous venue for the work -- we had shade and live music most of the time. Pretty pleasant.
As you may have already guessed, we are planning on doing more events like this one. The exact dates and details are still under discussion. Occidental Park was the second show that Cyra has organized for the NWSSA in Seattle parks this year. In June, members set up a one day show in Volunteer Park next to the Seattle Asian Art Museum, which was also a great day overall. For further information on being a part of these efforts, contact Cyra at:

This email address is being protected from spambots. You need JavaScript enabled to view it.

.



Standing left to right: Nicky Oberholtzer, Tom Francis, Kerin Monika, Anthony Kaufman, John Clark-Mahoney, Pat Barton, Renee Roberts, Lisa Sviric.




In center: Istara Freedom.




In front: CyraJane Hobson, Carl Nelson.




Not pictured: Robert Olande

r