NWSSA'S BOOTH AT THE 2016 NORTHWEST FLOWER AND GARDEN SHOW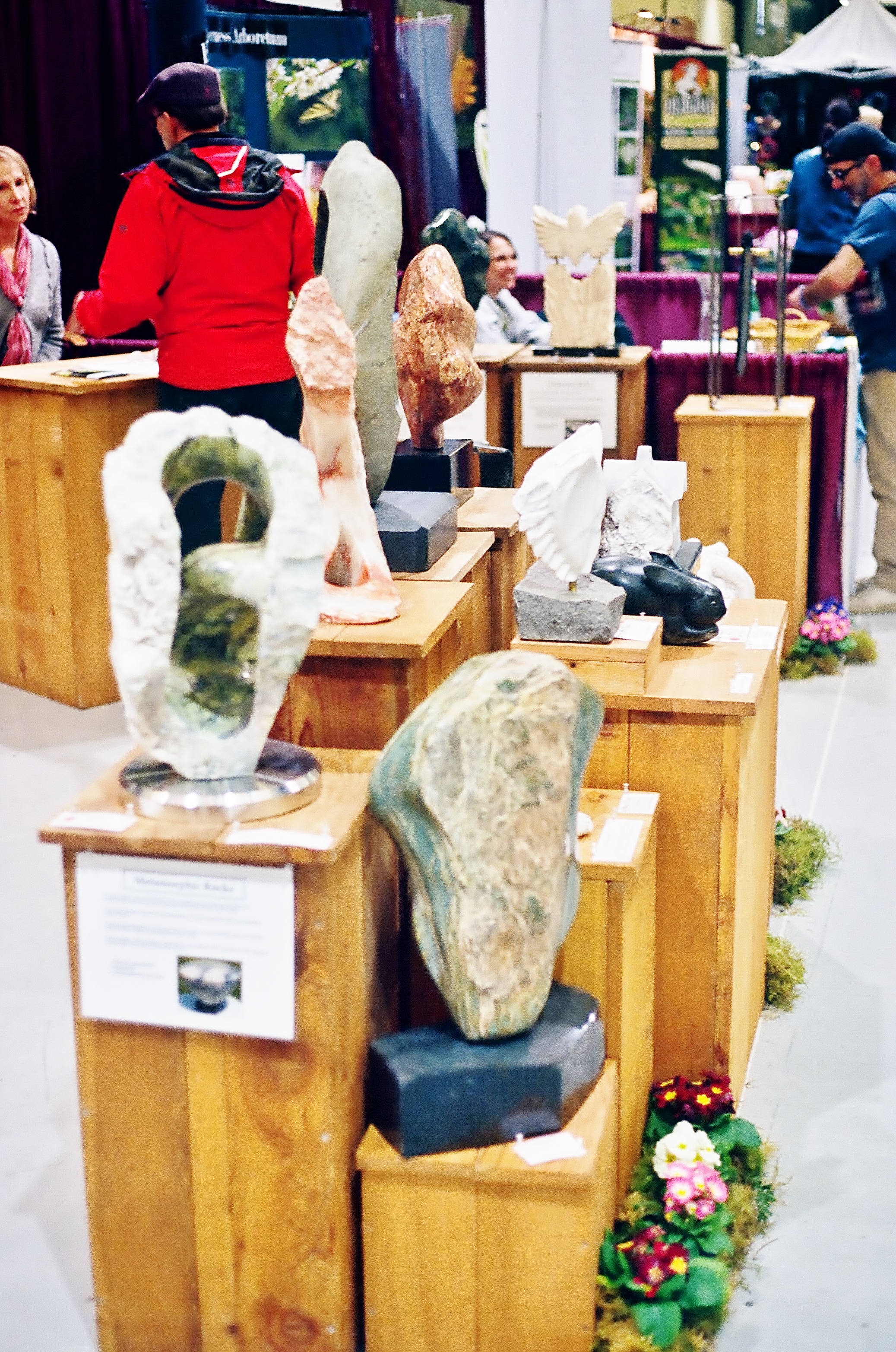 I am pleased to report that our booth at this year's Northwest Flower and Garden Show was a complete success. The responses we got from many visitors were so encouraging. Like the family that wandered with all three of them having to try their hand at carving in the demo booth, and then continuing to talk with Nicki Oberholtzer for another half hour about Camp B. Or the moment I looked over at the demo booth to see a family of six or seven all gathered around, with their faces just beaming with joy and amazement while Nicky was chiseling away. Moments like that made this year's show so worthwhile for me. I am totally hooked.

There were thirty-six sculptures from fourteen different artists on display this year. The variety and quality of the work really showed what fantastic talent we have in our group. From Tom Francis's pumice "Japanese Lantern" to Sharon Feeney's "Budding", our booth was full of many beautiful examples of the range of possibilities that stone sculpting represents. Carl Nelson's "Black Bunny" got lots of love, Cyra Jane's intricately detailed "Thorns" drew awe, while Pat Barton's petrified wood "Hard Wood" was easily the most touched piece in the booth. As a recruitment vehicle for Camp B, we totally nailed it!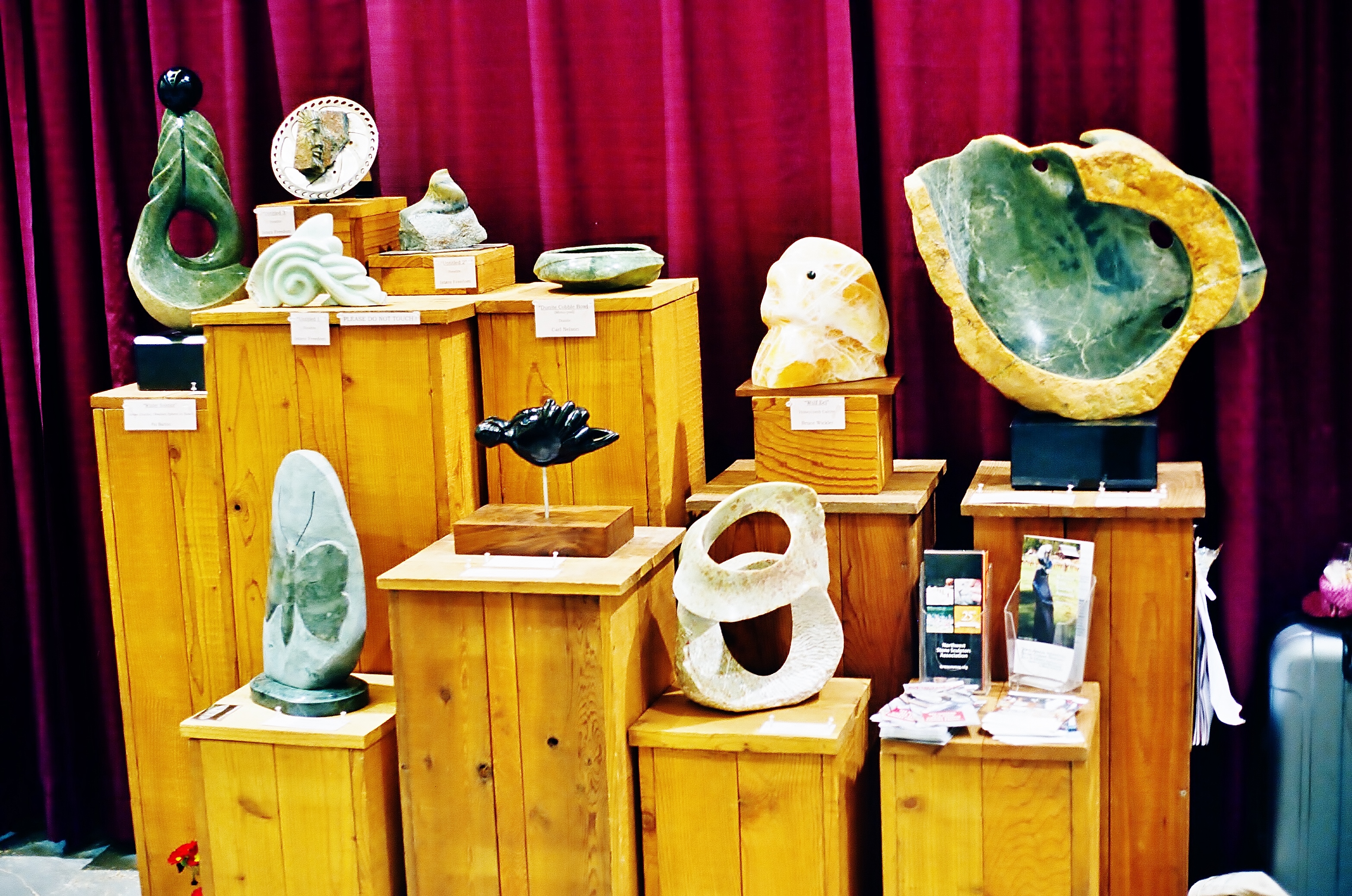 So last fall, Carl Nelson called me up and asked if I would be willing to organize the booth for this year's Flower and Garden Show. Not really understanding what I was in for, I foolishly said yes. Fortunately, NWSSA has some great people that picked up the slack when I was overwhelmed with my new job. Pat Barton, Nicky Oberholtzer, Cyra Jane Hobson, Renee Roberts and Carl Nelson all provided invaluable support in making this show happen for us. I cannot thank them enough. I also want to give a big thank you to the folks that volunteered to work the booth even when they weren't exhibiting any of their own work. You were such a big help! And thank you to the artists that made this all possible.