Editors' note: In the spirit of connection, and because our 2018 Symposiums are over and there is not as much opportunity to get together during the rest of the year, we'd like to use the Journal to introduce ourselves to each other. Each issue will have a photograph of one or two newer members and how they heard about the NorthWest Stone Sculptors Association (NWSSA.) We begin the new "Let's Meet….." feature with Jeremy Kester.

How did you hear about NWSSA?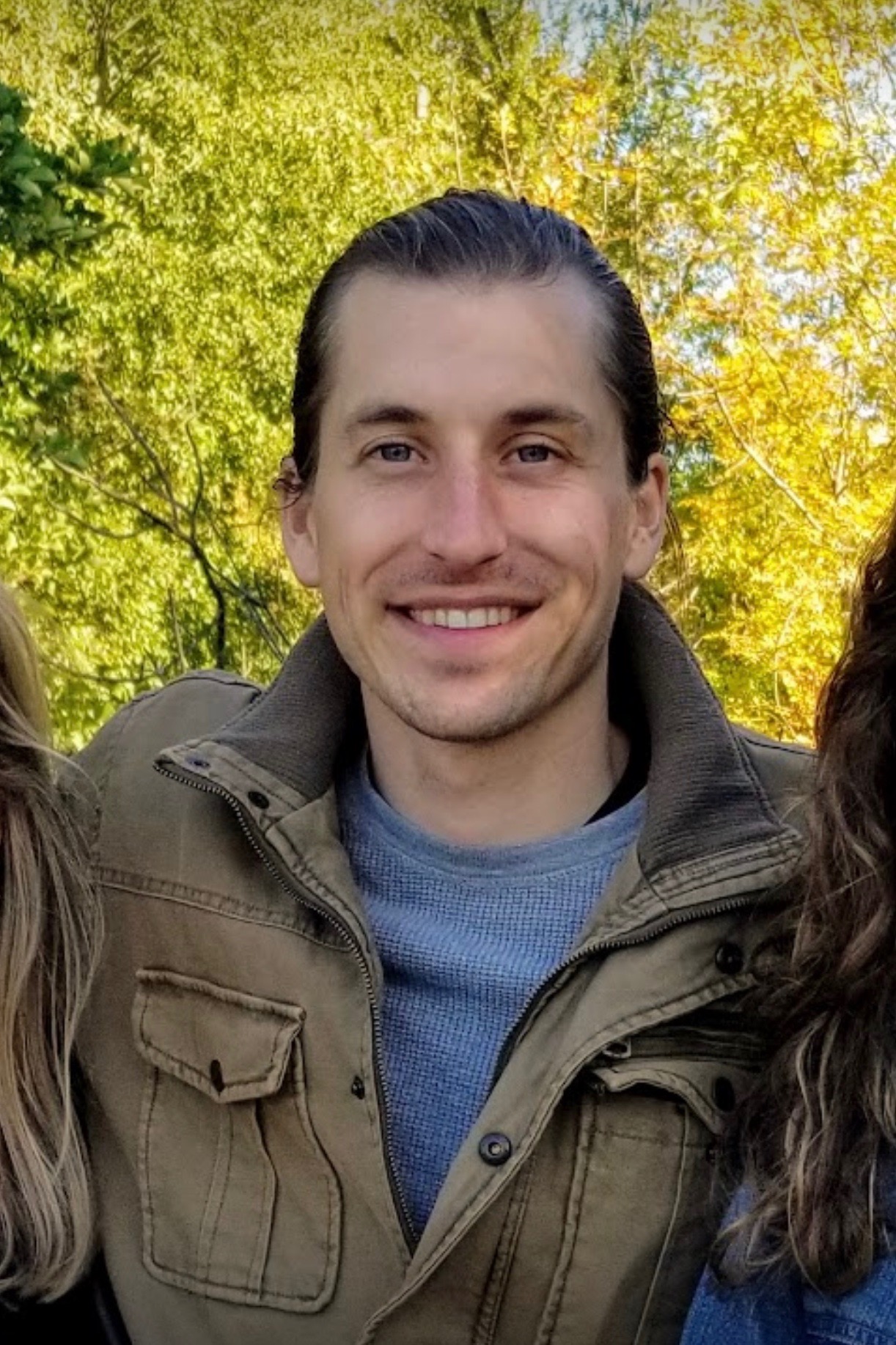 "In April of 2017, the pop-up stone sculpture gallery "SKULPT" came to Oak Harbor. I was on a road trip with my now fiancée exploring Whidbey Island and by sheer chance, stumbled upon the gallery. At first, I remember being enthralled with the different types of stone and simply trying to identify each rock. It was not until I saw the "Voice of God" (by Lane Tompkins), with twenty different mouths carved into it, that my own mouth dropped. I asked a rather rambunctious Canadian man, John Lafortune, how the piece was made. Four glasses of wine later, I walked out with a soapstone bear carving kit and a promise to attend the Camp Pilgrim Firs Symposium. Two years later I now look back on that serendipitous day and am filled with gratitude, for not only did I discover a new love, but a new family."
Grant Bowman
This email address is being protected from spambots. You need JavaScript enabled to view it.
... Jeremy Kester