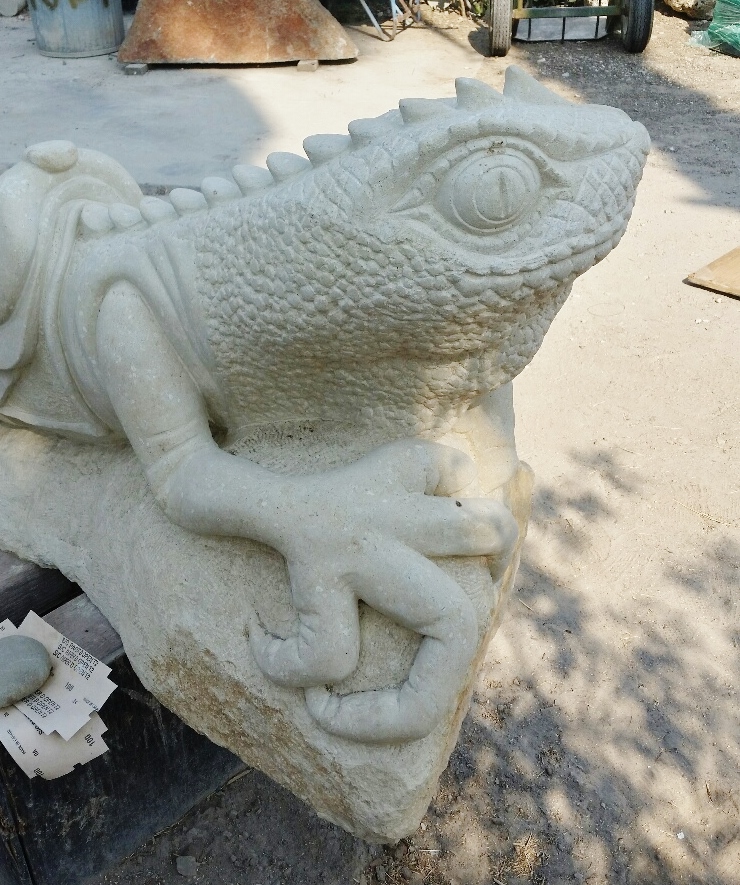 My studio is located at Art City Studios in Ventura, California. It is one of 24 spaces rented to artists by Paul Lindhard – owner/operator/artist.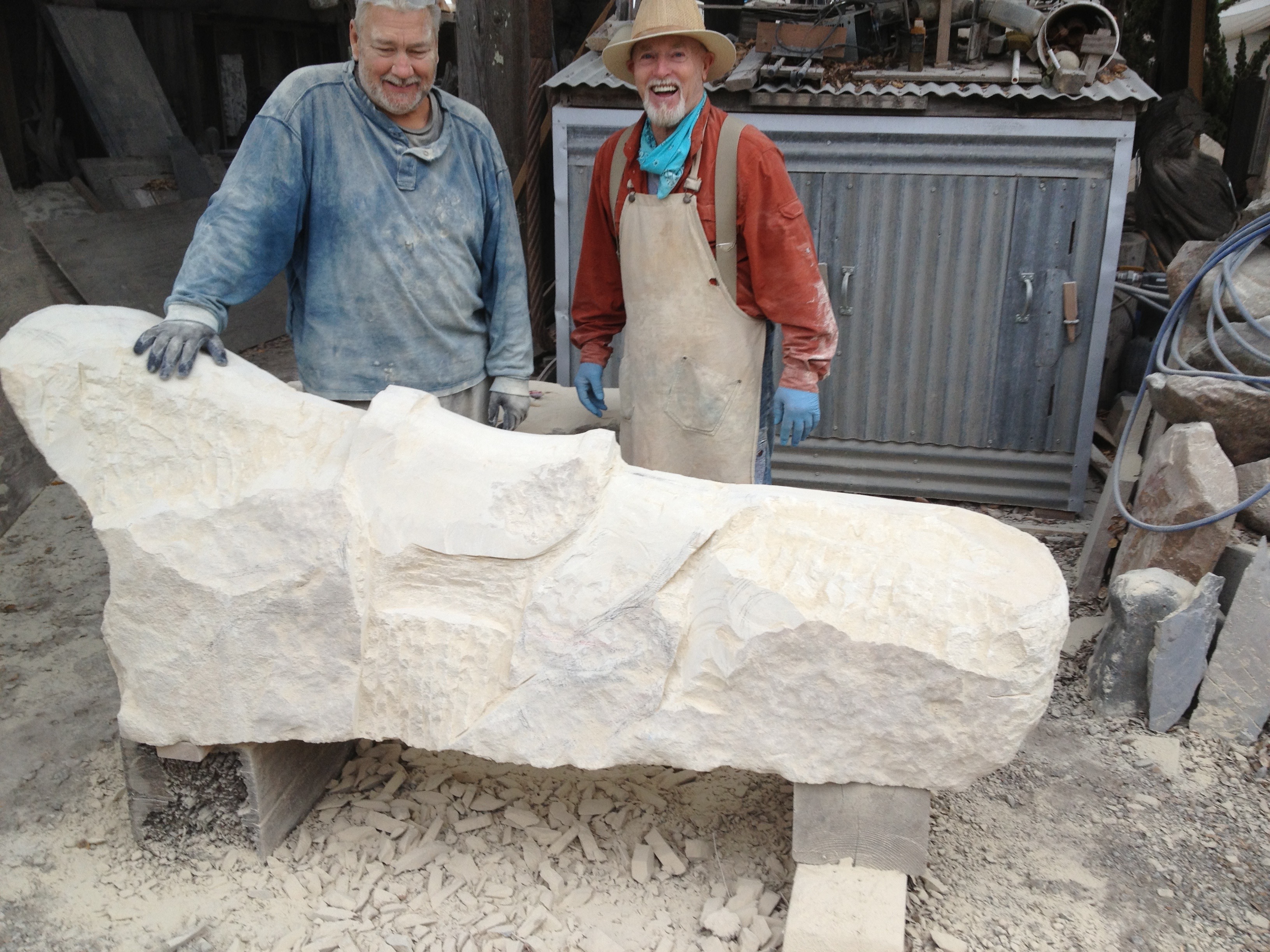 A few years ago, Paul came to me asking if I would like sculpt something large with one of his stones. Over the years I have carved quite a few lizards out of pumice, limestone and marble and had always wanted to do a large lizard with a saddle on his back.
I had imagined doing a piece with an invitation to interact with it. It could be a photo opportunity for parents to take a picture of their kids riding it. A possible entrance to a zoo, a large hotel or a park.
I told Paul about this idea of mine and the next day he came back to me and told me, "I found your lizard." It was 7 ½ feet long X 3 feet wide X 4 feet high and about 2500 pounds of oolitic limestone. I sat on that stone every day for about a week and finally I saw the lizard!
I lost a large portion of my eyesight over four years ago and taking on this project alone was a daunting task. At the time I was working with another artist from Art City named Duane O'Connor. We had been working together for about a year and he agreed to work on the lizard with me. That was the spring of 2014.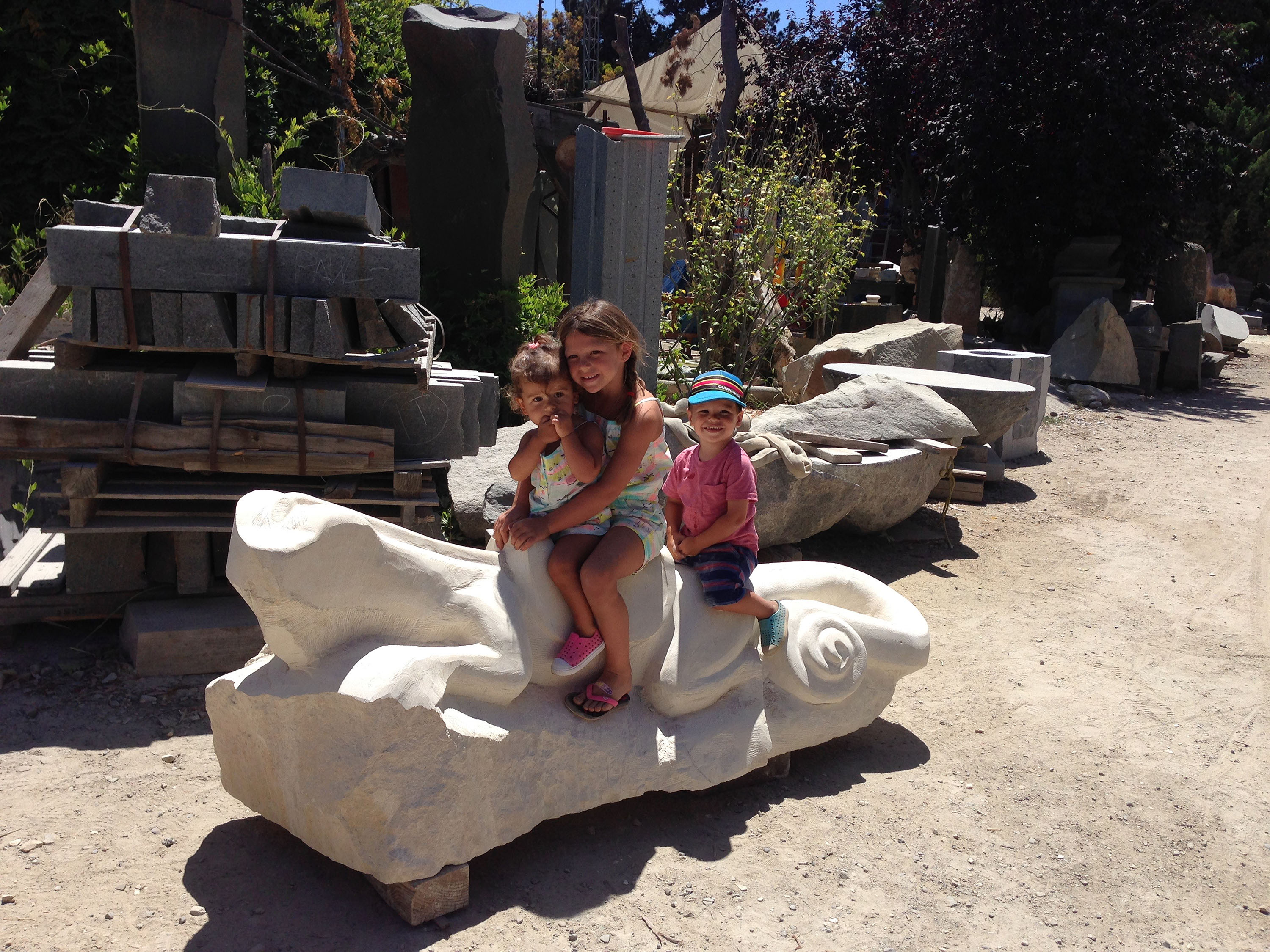 By May, we had gotten it roughed-out. On or around May 1st, I had a foot infection and had to go to the hospital and Duane had a massive stroke on the same day. Duane passed away in June and I was placed in a nursing hospital in August.
When I was released I was in no shape to do anything so the lizard sat dormant for a year and a half until another sculptor, Andy Lewis volunteered to work on it. Andy spearheaded the effort to finish the lizard.

Another sculptor, Ramone Byrne, also helped with the details of the head and dialed in the rest. Gabe King and Bob Guthrie also helped with some of the carving. Russel Erickson and Joanne Duby contributed much expertise and enthusiasm.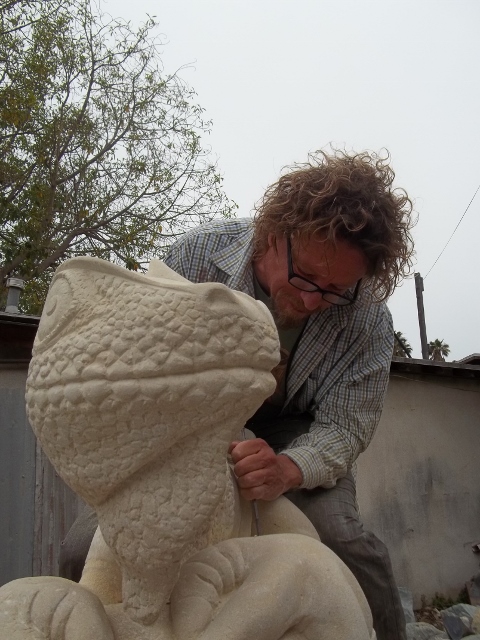 The ring on the lizard's finger is a testament to Duane O'Conner's enthusiasm for life. He was one of the finest human beings I have ever met.
The lizard is finally finished and I would like to thank all the artists at Art City Studios who contributed their hard work and inspiration to help accomplish this marvelous piece of art.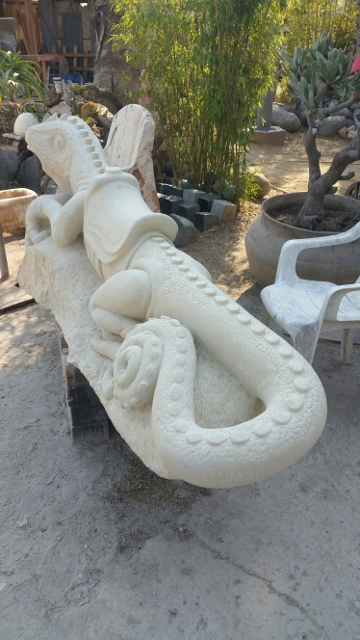 Jim Heltsley