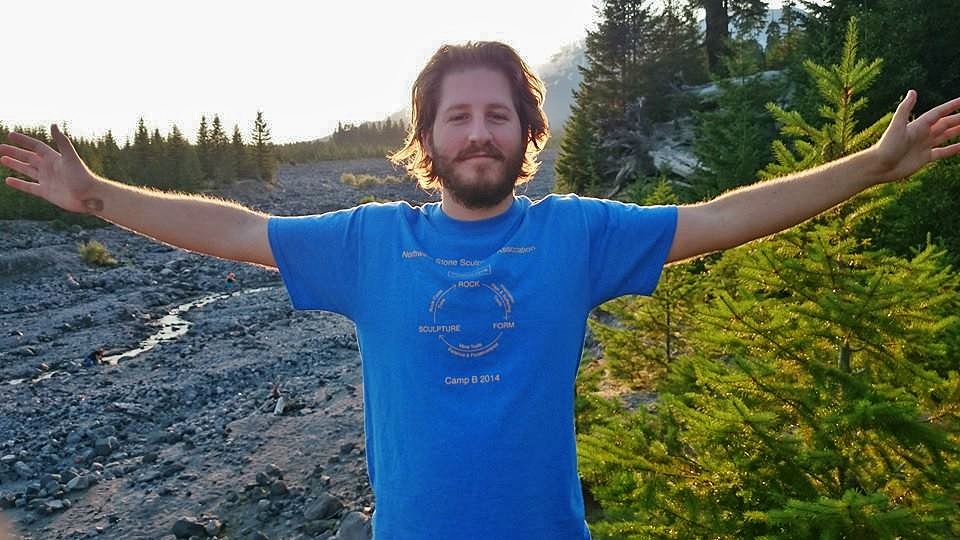 Who are you?
I consider myself an emerging artist. I have apprenticed or assisted three sculptors over seven years on video projects, site-specific mixed media installations, gallery stone sculptures, and large scale granite sculptures for public commissions. I have a bachelor's degree in studio art and a master's degree in interdisciplinary studies (research writing). I created my first large sculpture in October of 2016. I became a father in 2015, and it has been chaos ever since, and yet I finally feel like an adult. I am pushing hard to make art the central focus of my life. I am also interested in arts
administration,
and have a dream of inventing a new kind of art museum by the time I am forty. I believe in what we do as artists, that there is an inherent value to it. I spent too much of my youth sitting around, directionless, waiting for something exciting to happen on its own. I am tired of thinking things are impossible just because I don't know how to accomplish them, and I am not afraid of failure anymore.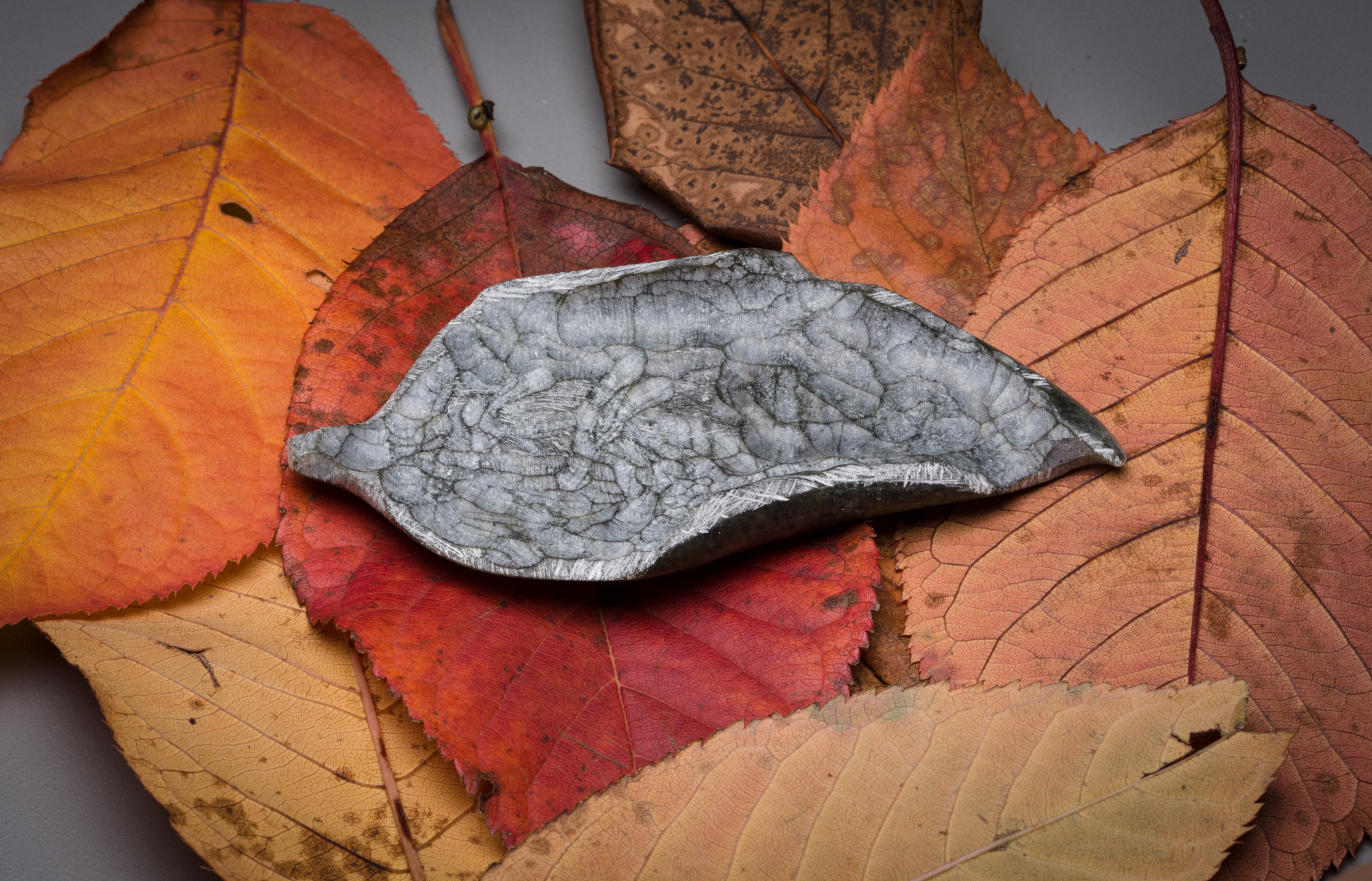 What is your life history as it relates to being an artist?
Little things that I did as a child are core to my art-making, though I didn't recognize it at the time. Building with Lego's, making pictures with a typewriter, playing with magnets on opposite sides of a glass table – in a word, experimenting. I used to think that art had to be a certain way, like paintings from the renaissance, and I couldn't draw like that so I felt discouraged and came to art late. I finally took photography classes in my mid-twenties and it quickly got to the point that I started skipping work to walk around Seattle photographing. By
chance
I got to carve soapstone on a trip to Alaska in 2008 and was instantly addicted. I moved from Seattle to Portland for a fresh start and eventually found my way to Portland Community College where I started exclusively taking studio art classes. From there, I started to accept this direction of my life, and haven't looked back.
Why did you become an artist?When I first experienced the process of making art as an adult, it felt right at a time when nothing else did. The more I embraced it, the happier and more productive I became in every aspect of my life.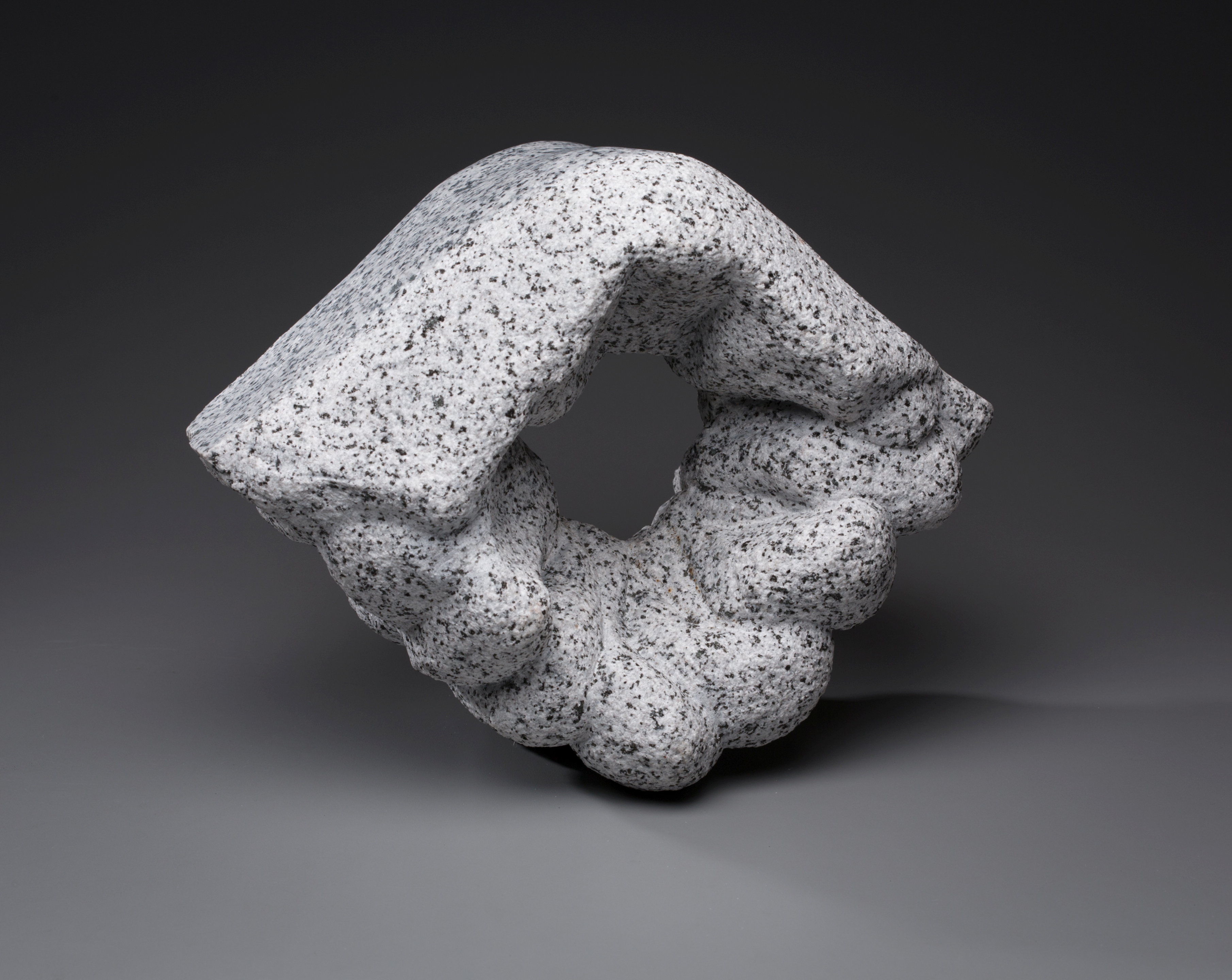 What key life experiences affected your direction in art?
I had a great early childhood, and grew up with a big back yard, near a beautiful wooded park, and we went hiking in the mountains a lot through the year. My parents were both mountain climbers before they had children, so we had lots of experiences together in nature and it is where I feel at home. I like to explore and go off the path, see what I can find that maybe no one has seen before. I am subconsciously always trying to capture that. So, my artwork at its best incorporates elements of exploration and organized chaos, or an asymmetrical balance, and these things remind me of nature. Art is also psychological therapy for me. For example, I can be indecisive at times, and stone carving forces decisions, so I have noticed that I gravitate toward mediums that balance out my weaknesses.

Why is art important to you?
It is how I connect to myself and connect to the world around me. Art making is the only way I have found that offers the freedom to really say what I want to say, without even consciously knowing what I want to say beforehand.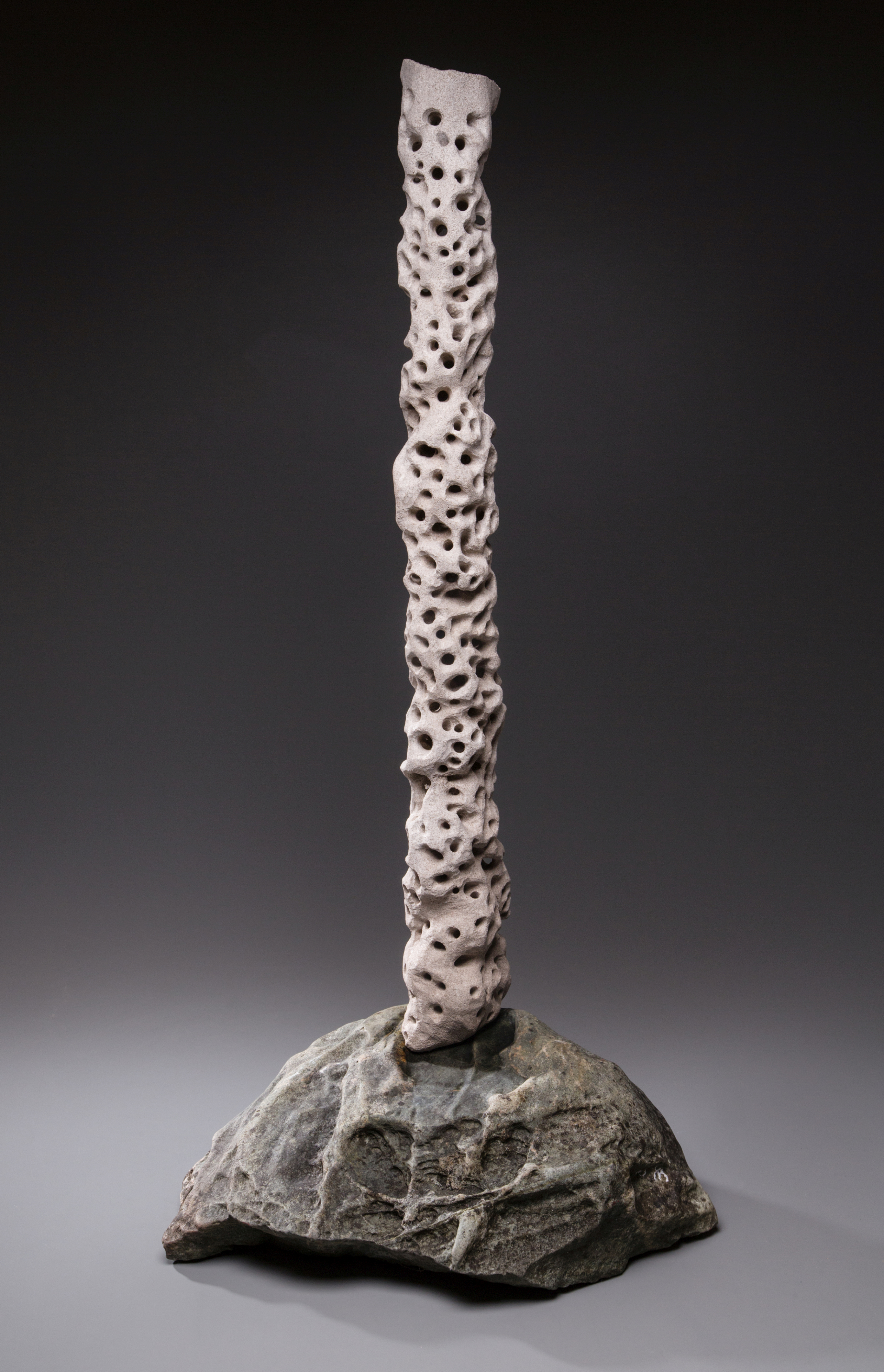 How does your art reflect your philosophy?
Making art is the most direct way that I can find of accessing my subconscious. I have come to trust my intuition implicitly. I believe that a cycle exists where persisting in art makes me a better person, and that being a better person will make my artwork more valuable. Uchida sensei has said something like this, that if all people should live as if they are a cell of a single body, the world would be in harmony.

What is the source of inspiration
of
your forms, language, or imagery?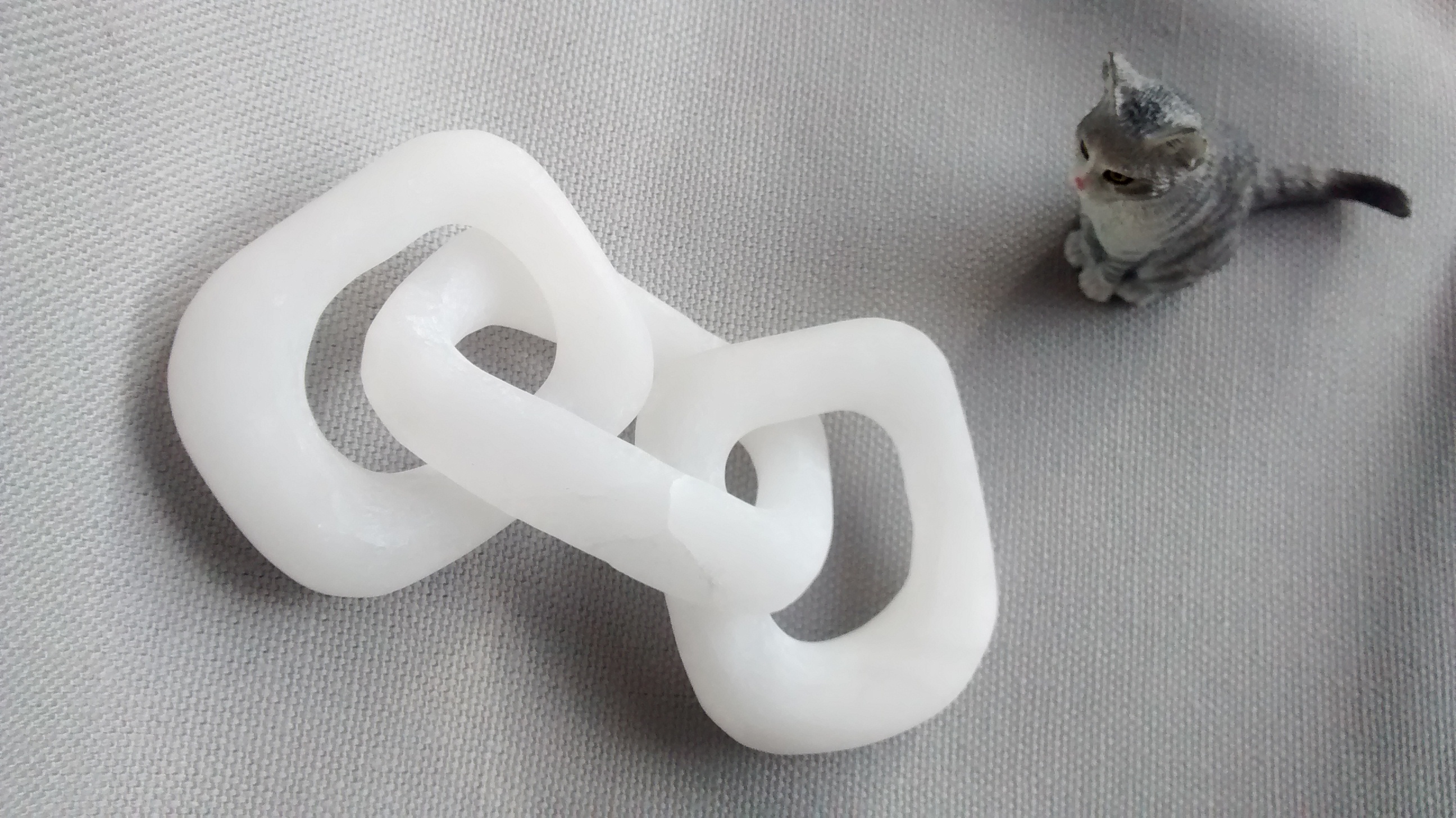 I believe it all comes up from the subconscious grabbing onto various ideas and knotting them together.
Usually
I don't have an explanation for something until after it is done. It is a lot like dreaming, getting into a state where experiences are synthesized into a story that rewrites history yet reaches a deeper truth.

What are you trying to express?
Myself! I do want to prove that I am capable of accomplishing technically challenging things, and I also just have an odd sense of humor and think differently than most. I think lots of things are amusing by themselves, just by existing. So, things I don't express every day because I think they are
odd,
can find a quiet voice in my artwork.

How do you develop them (by direct carving, drawing, modeling, etc.)?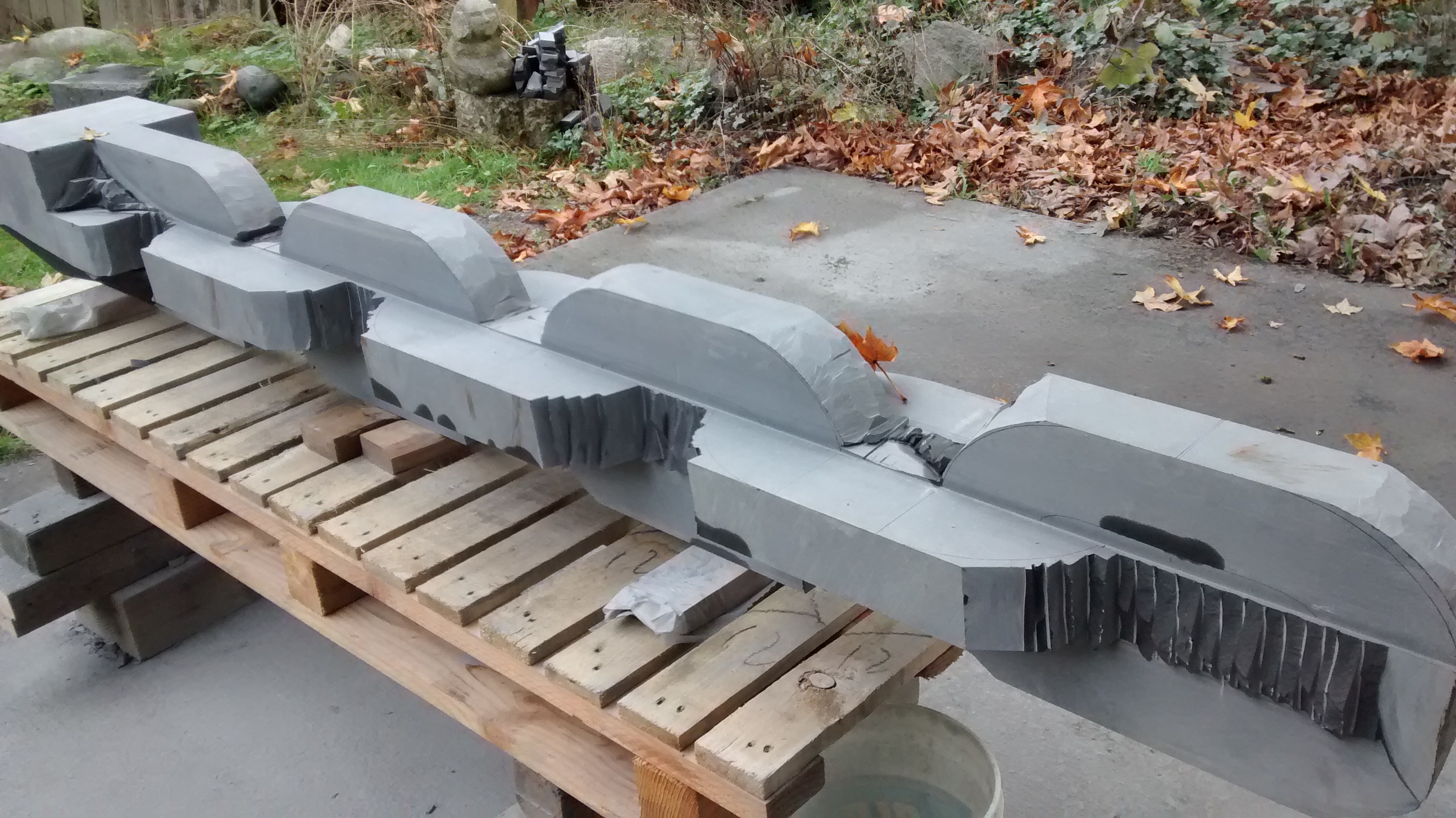 Visualizing, sometimes writing, occasionally drawing and modeling. Mostly I just think about a form or a relationship in my mind until I have to start making it tangible to find out what the rest of it looks like.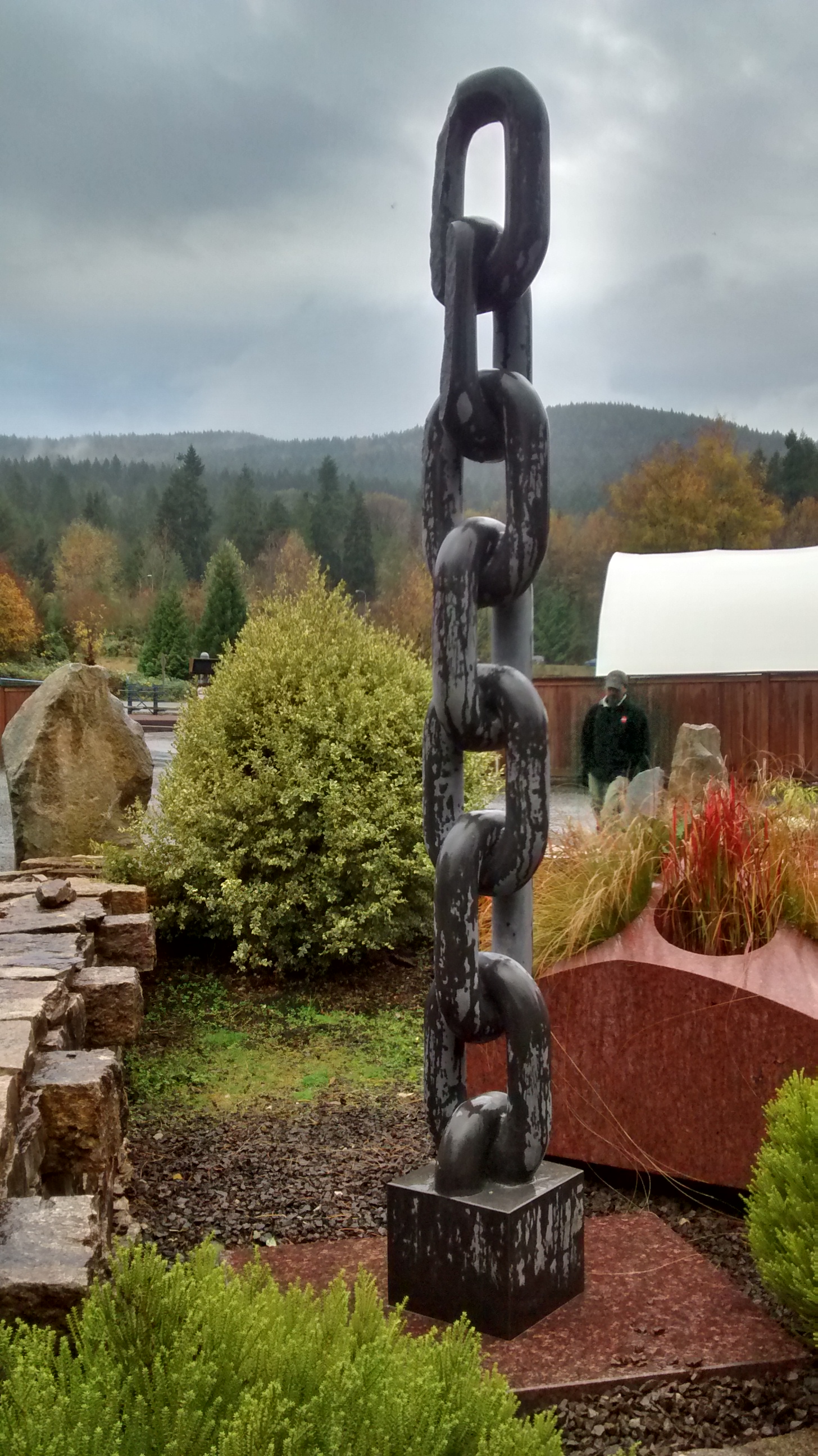 What have been your satisfactions in your life as an artist?
This last year has been very satisfying. Last summer I made my first paid artwork by working on a very small commission for a memorial stone. I then got an opportunity grant from 4culture.org to create my first large sculpture ("Know Time") which has since been on public display at Marenakos in Fall City, Washington. I was awarded a professional development grant to visit Japan for three weeks in March-April 2017 and work with Kazutaka Uchida at his studio (which was a life-changing
opportunity,
and has many stories to go with it). I got my first public art commission for my current project for the city of Lake Oswego, OR, due to be finished by August 2017. I have also been awarded a paper-making residency and show that start in September 2017. Each of these things
are
rewarding by themselves, but they have also felt like
recognition
that, yes, I am an artist, and yes, I can do this.

What scale or size do you work in, and do you have a favorite scale?
I spent so much time working for Brian Goldbloom on massive granite sculptures that I actually have the most experience working at this scale now, even though I do not have a studio or enough tools to be able to easily tackle things like this on my own. Verena Schwippert has helped me a couple of times, first letting me use her studio in October 2016, and currently with my first public commission (which started as about six tons of basalt).

How do you get your ideas?
Dreams have given me some great ideas. Physics and geometry are areas of particular interest for me. I spend a lot of time trying to visualize the structure of the universe or how mass is composed of
energy,
so that we are all just a bunch of swirling waves of energy (literally). That ties into my feelings about nature as well. I also think a lot about physical health. Injuries that I have sustained, anxiety, sleep apnea, all have me reflecting a lot about the body and about what it means to live well.

Describe your art in your own terms – focusing on your stone carving.
I jump around to different mediums, but at this point, I look at all of them through the spatial and reductive lens of stone sculpting. Photography, painting, sculpture, etc., I approach it all the same way mentally. Somehow this allows consistent themes to emerge across mediums, in spite of using different techniques. I am basically always looking to create organized chaos. In practice, this means experimenting, discovering something, developing a process or pattern, becoming aware that I am getting repetitive, and then I change something – throw off the balance to create a new element of uncertainty
and experiment some more. I don't really know why I do this, but it is always the same and always different, and the more I am able to let go of control in this process, the happier I am with the final result.