Nestucca River Spirit
by Michelle Burlitch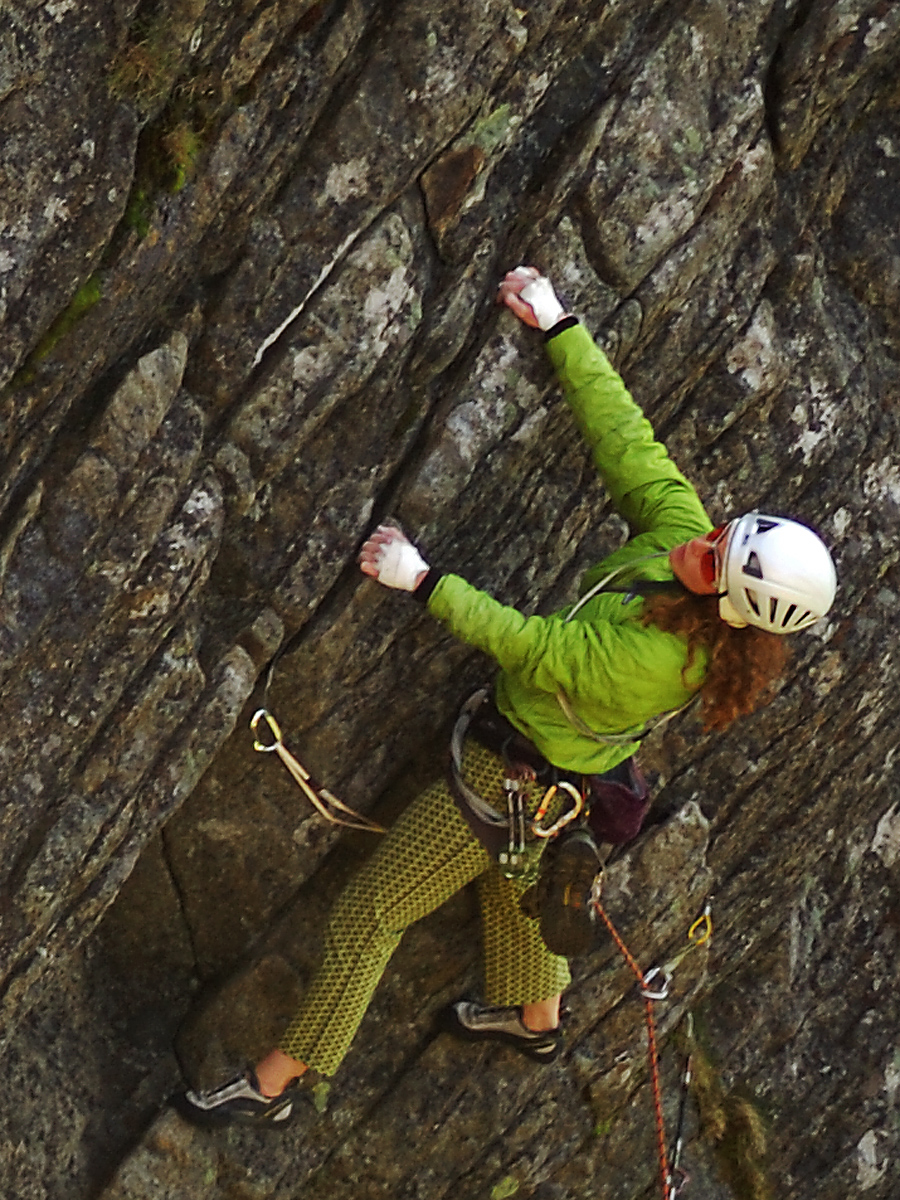 Stone has played a large role in my life for the past 22 years, albeit not by way of sculpture. As a teenager, I learned to rock climb on the solid granite domes of Tuolumne Meadows on a family trip. Since then, I've been climbing all over the US and the world on all types of rocks.
Mountains, rivers and stone are integrally connected. When I picked up a hammer and chisel a year ago, I felt like I'd come home. Now when I wander the wild passages, I return to daily life at peace and enriched - and with a backpack full of rocks. The Nestucca River Spirit is the first piece I've completed in a series of river stone carvings.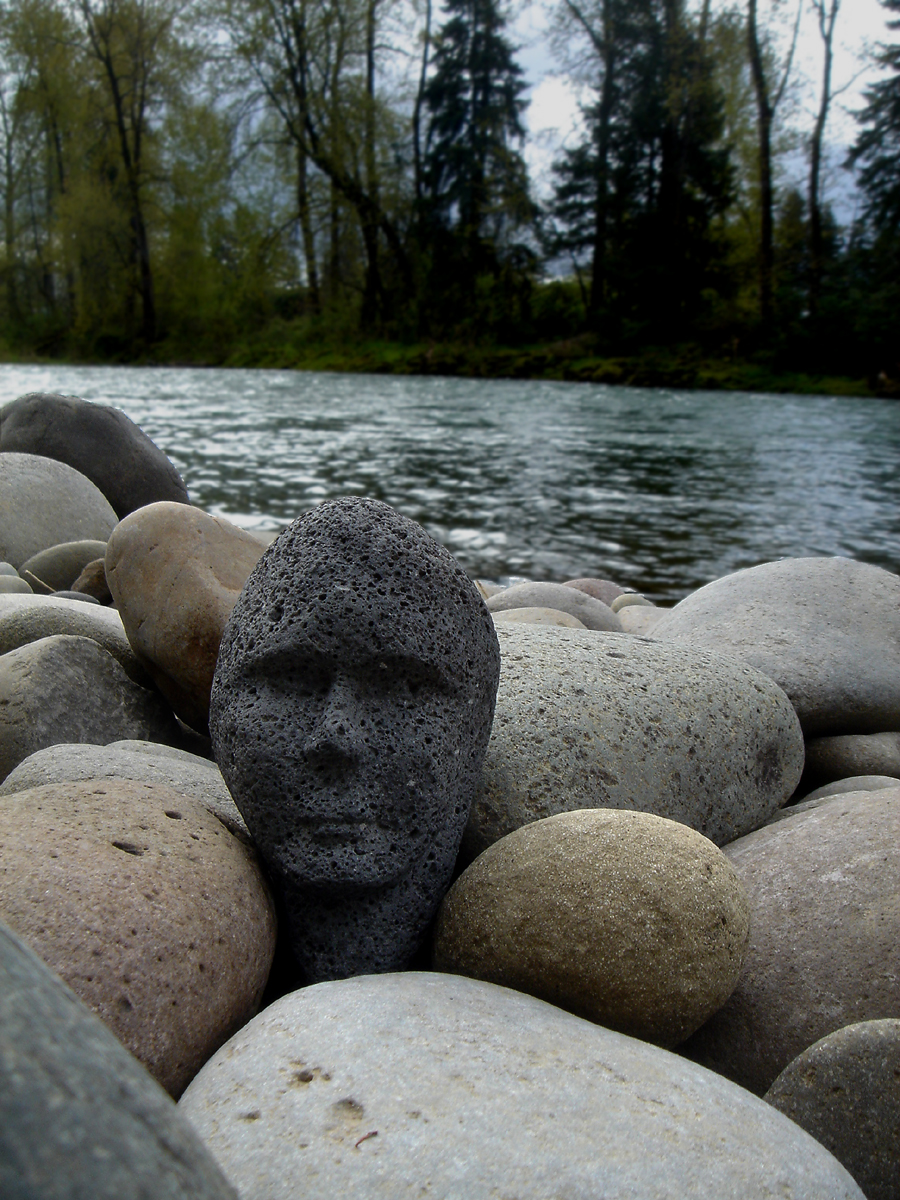 I am a self-taught, novice stone carver, and my education would not have advanced nearly as quickly without the kind and patient guidance of NWSSA members, Joe Conrad and Bill Pickerd. I am grateful for my acquaintance with these generous mentors and with this organization.