WOMAN'S HAND CARVING WORKSHOP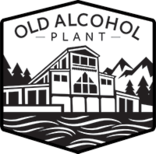 JUNE 2-3-4, 2017
Location: Old Alcohol Plant Inn,
310 Hadlock Bay Road, Hadlock, WA. (6 miles South of Port Townsend)
Hours:
Friday 11:00am – 4:00pm Sat. 10:00am – 4:00pm
Sat. evening Gallery Walk/reception 5:00pm – 8:00pm
Sun. 11:00am – 1:00pm
If you aren't a hand carver, bring a partly finished piece you can rasp, chisel, or sand. I will have my Fordham flex-shaft for people to use. Bring whatever other tools you might need.
There is room for 7 to 8 canopies on the lawn in front of the Hotel, so two people can share one canopy space. Bring a worktable, chair or stool. If you have sculpture pedestals for up to 3 of your finished sculptures for the show and sale, bring them. (I have 5 or 6 extras I will bring.) Try and keep the size under 30 lbs. please. This is a Volunteer event so bring a bottle of wine and something for our Friday evening Pot Luck Picnic. Items needed: Paper plates, plastic forks knives & spoons. Cups, napkins. Let me know what food you plan to bring so we don't have 10 pots of beans.
The Hotel is not charging us to use their space for this event so (25% of all sales will be donated to their Non-Profit. Charity.)
Total cost:
Registration fee, $100.00 for NWSSA.

Lodging:
$120.00 for two nights at the Hotel for each person (two to a room.) I have reserved four rooms, so it's first come-first served. Bring your own Toiletries and Bath Towels (no maid service which has kept the cost down.)
There is a Motel ½ mile away for anyone else.
Click Here For Registration Form
Phone: 360-301-1085 or
This email address is being protected from spambots. You need JavaScript enabled to view it.
Arliss