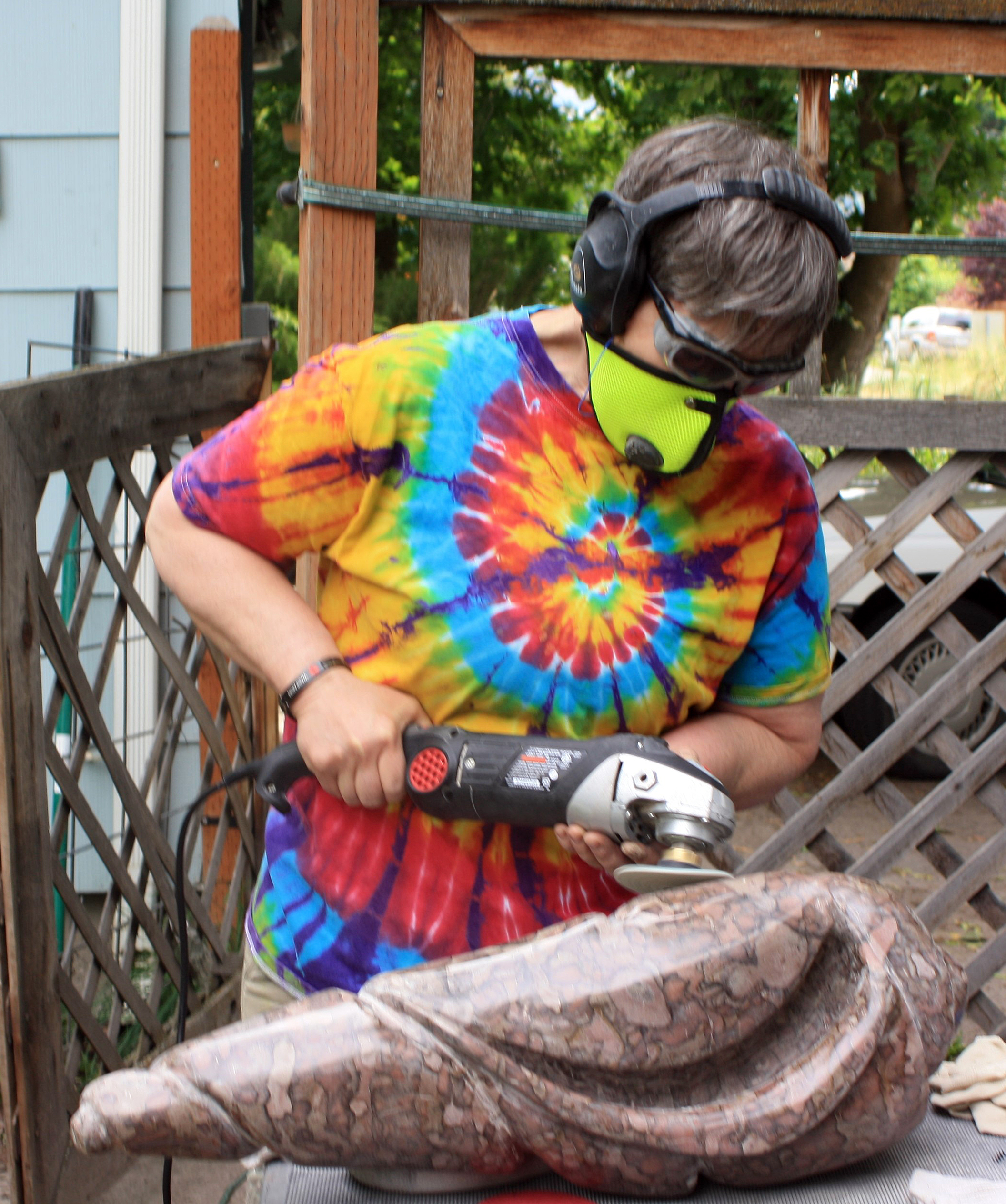 I can't remember a time when making art has not been a part of my life. My dad commented once that I was born with a pencil in my hand, and he did so much to keep those "pencils" around me.
In kindergarten, my favorite place was at the mini easels, spreading brightly-colored tempera on large sheets of newsprint. I wasn't satisfied with a single-colored finger painting, and insisted on three or four colors that I would mix and blend, and I would use more than just my fingers to find different textures. Sandbox time would have me creating large piles of packed, damp sand that I would carve into turrets, towers, and moats, using popsicle sticks taken from the art corner. My kindergarten teacher was a very tolerant woman.
All through school, I gravitated to classes and projects that allowed for my need to create. This was difficult sometimes, as we moved almost every year during my middle school and high school years. I was able to take art classes the last two years of high school and got my first taste of stone carving when I released a small seal from a block of soapstone.
It was no surprise