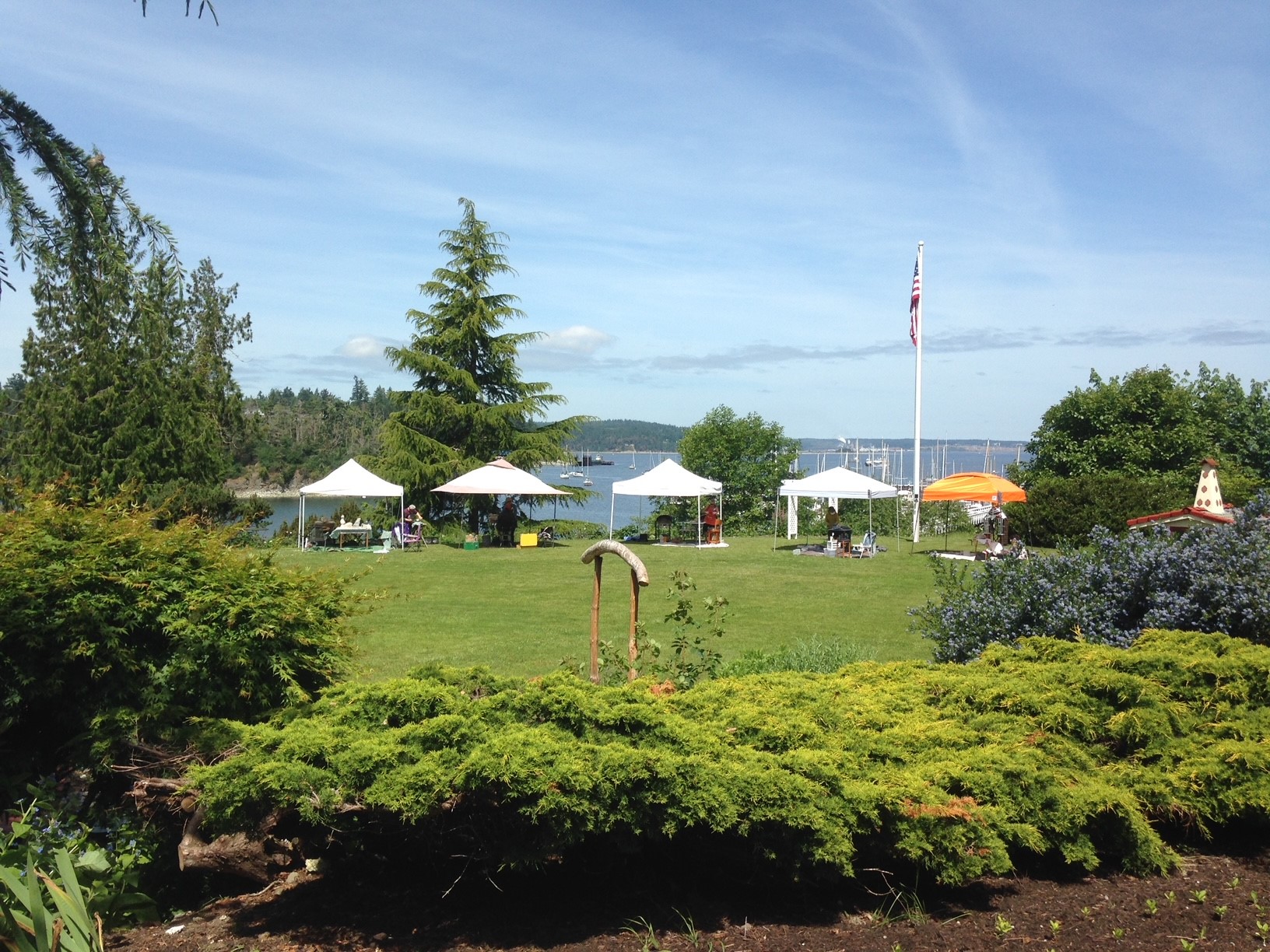 Eighteen women attended the 3rd annual Women's Hand Carving Event which took place June 3-5. Due to the pandemic this event had been cancelled for the past 2 years. It was no surprise then that enthusiastic carvers showed up from Washington, Oregon, and British Columbia, Canada to enjoy one another's company, share ideas and new tools. Everyone was excited to try out some flexible diamond sandpaper that Julianne Kohn demonstrated.
The setting of the Old Alcohol Plant Inn in Port Hadlock, WA was splendid. Canopies had plenty of room to set up on the lawn which is surrounded by the Inn's beautiful gardens overlooking Port Townsend Bay. There was also a covered patio for a handful of carvers. The Inn's owners and staff couldn't have been more hospitable and supportive of the event.
As usual with the NWSSA gatherings there was some great food! A potluck taco bar was enjoyed by all on Friday night thanks to the participants' delicious contributions with plenty of leftovers for the next day's lunch. Eva Kozun coordinated the meal planning and provided us with her culinary expertise, bringing healthy breakfast fare and a most decadent and delicious chocolate cake.
On Saturday the public was invited to attend and watch the women in action as well as view their finished sculptures on display indoors. There was a sizable turnout for this! Visitors were treated to quite a treat showcasing the NWSSA's work since the Rolling Pin Challenge went on display that same weekend in the lobby of the Inn. Rumor has it that a few people who visited the artists in action will be attending the Pilgrim Firs camp. It was a fruitful weekend with participants even asking about the possibility of doing a similar gathering mid-winter!